THE BUFFALO RALLY 2018
ORGANISED BY THE NOMADS MOTORCYCLE CLUB OF CAPE TOWN
Dear Motorcyclist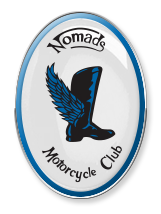 The BUFFALO RALLY is again being held at the Santos/De Bakke Resorts, Mossel Bay. The Rally officially opens at 08h00 on Friday 16th March and closes on Sunday 18th March 2018.Entrants must vacate the Santos Resort by 12h00 on Sunday 18th March 2018.
Please Note: Entry to the Santos Resort will only be permitted as from Thursday 15th March, at an additional fee of R75 per person for the Thursday. As usual, there will be great food and drinks available at reasonable prices.
Great music with live bands throughout the weekend, and of course, there will be lots of prizes to be won, with a lucky draw for the 1st Prize R135 000, 2nd PRIZE R25 000 & 3rd PRIZE R10 000 and many more!
Be warned, the South African Police Service & Traffic Departments will be imposing strict enforcement of the Road Traffic Act over the Buff weekend. Your behaviour at the Rally is going to determine whether there will be any future Buffs in Mossel Bay.Please no revving in the early hours. Don't spoil it for us all.
We want the Buff to be a fun and enjoyable event for us as well as the residents of Mossel Bay and, most importantly, we would like to return the following year. We can only achieve this with your co-operation.
To those who "played ball" at the past event, a very big "Thank You". Ride safely and we'll see you at the Buff.
LUDERICK JACOBY
CHAIRMAN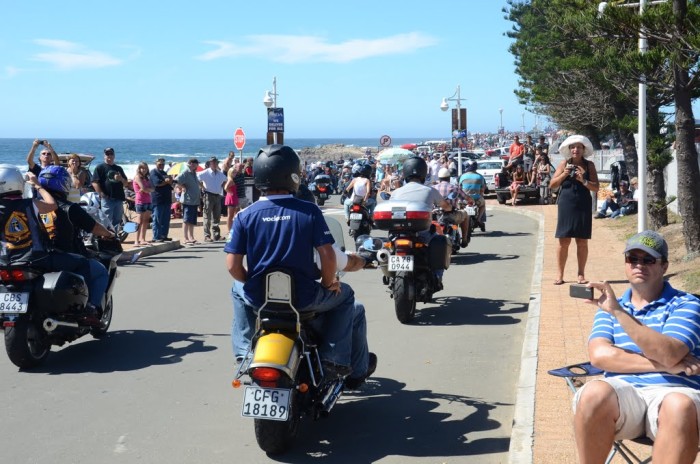 WHO IS WELCOME?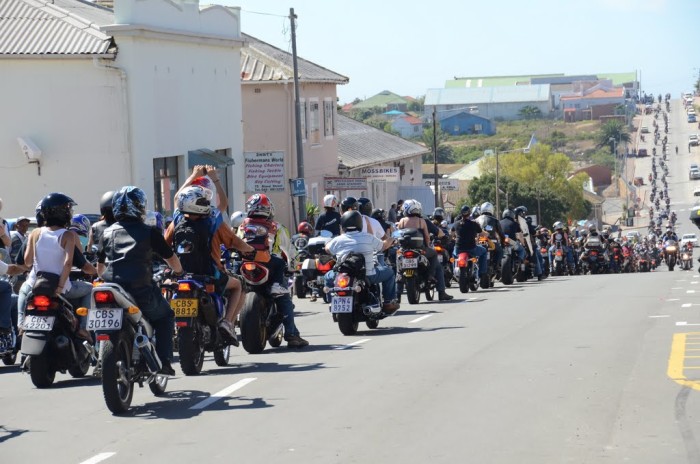 *The Rally is open to anyone on a motorcycle – Not allowed on site – Cars, Quads, Trailers, Caravans.
* Day Visitors are welcome, but will be required to pay the full entry fee.
* No persons under 18 will be allowed to enter the site unless accompanied by a parent or guardian, who will be required to sign an Indemnity Undertaking, thereby accepting full responsibility for their behaviour and safety.
HOW TO ENTER
The entry fee is R350 per person.
Children under 13yrs – Half Price; Children 13 years and older – Full price
Direct Deposit: Bank Details, Do not forget to include your Initials & Surname as a reference.
Bank: ABSA: Account Number: 0111 758 0608; Branch Code: 63200500.
 POST your entry form, together with a cheque or copy of bank deposit slip to:
Nomads Motorcycle Club, P O Box 61, Howard Place, Pinelands 7450; alternately
 FAX the Entry form and bank deposit slip to: (021) 558-9036.
 Or Email: This email address is being protected from spambots. You need JavaScript enabled to view it. with an attached Entry form and Bank deposit
NOTE: No fax or postal entries will be accepted after 28th February 2018.
You are then welcome to pay at the Gate. There is no Card facility, cash only!
ENQUIRIES
Luderick Jacoby Helewese Jacoby Kevin Farrow
082 559 7729 (Mobile) 072 545 7228 (Mobile) 021 683 2977 (Office)
021 558 9036 (Fax) 086 649 9682 (Fax) 086 672 2456 (Fax)
Entry forms are available on our website at http://www.nomads.org.za
Buffalo Rally 2018
• Rally Info, Entry Form & Sponsors
• Accommodation
• Main Prize Winners & Results of the Competitions
• Report & Media Releases
• Photo Gallery
Click here to download the Buffalo Rally 2018 Information sheet & entry form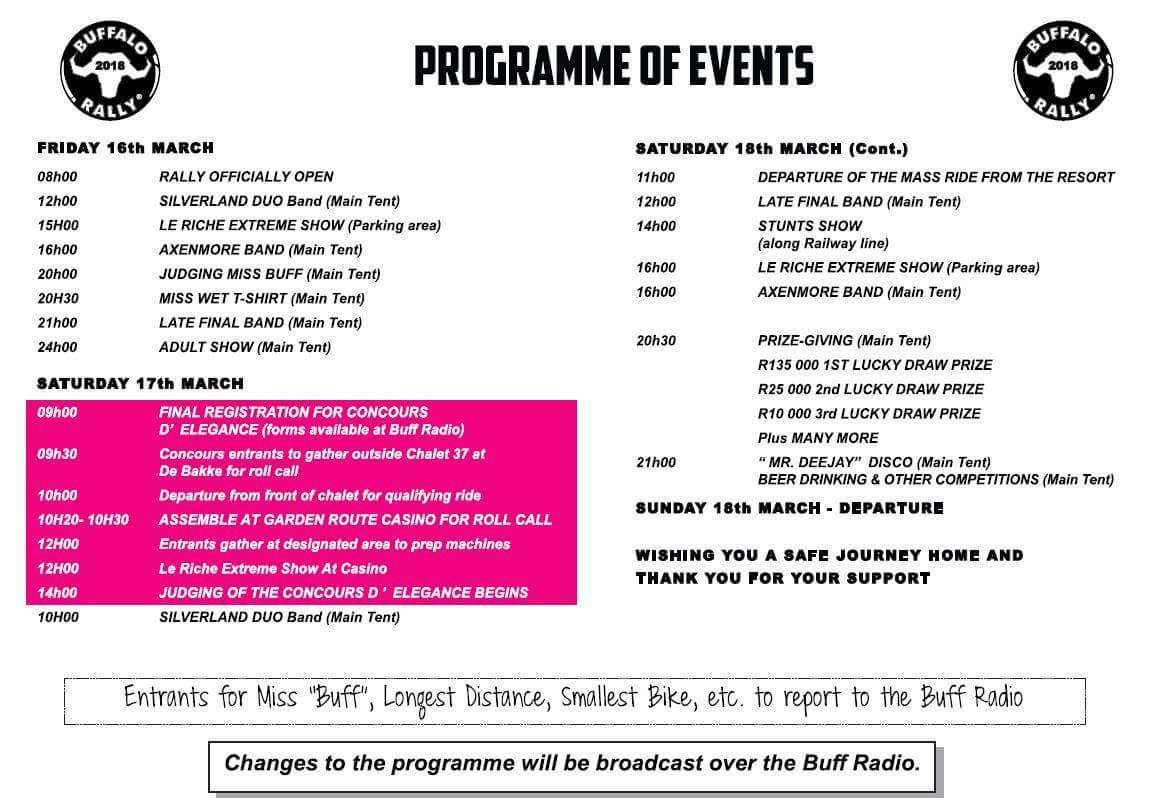 Photos: Members of the Mossel Bay SAPD Marine unit were caught here admiring this BMW side car of local Buffalo Rally enthusiasts at the Point. Underneath are former long-time Mayor of Mossel Bay, Marie Ferreira, enjoying the ride during the 2015 Buff and more pictures of last year's Rally in Mossel Bay.
Photos: Nomads Motor Cycle Club