Kinnear assassination: WHY was this explosive evidence of Police rogue crime units in the Western Cape swept under the carpet?
While the country and the entire Police force are in an uproar over the opportunistic assassination of lt.col. Charl Kinnear in broad daylight in front of his well-known Bishop Lavis home, nothing is mentioned in the sensational media reports about the lengthy and explosive 59-page Affidavit that the respected, slain police officer compiled and sent to the highest authorities in 2019.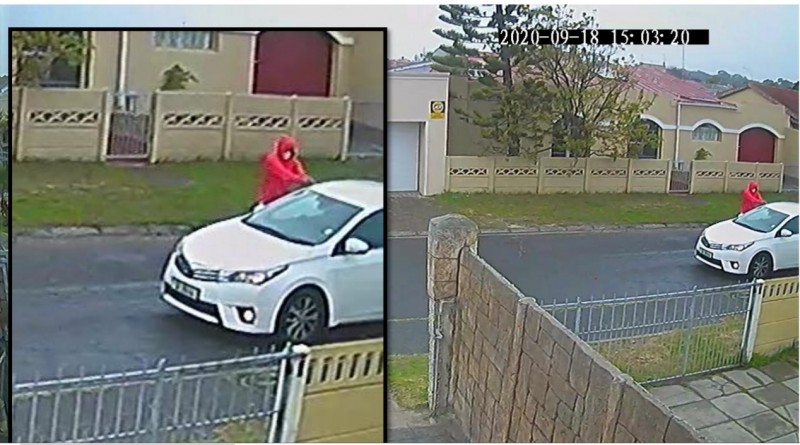 The docket apparently contains prima facie evidence of criminal intent in the SAPS and centred on the corrupt activities of a rogue crime intel unit operating illegally in the Western Cape under disgraced Police General, Elvis Jula.
Kinnear also prominently mentioned the names of six suspects whose activities were supposed to be investigated at top level. Apparently, the docket was investigated by the Independent Police Investigative Directorate (IPID) who in turn sent it around July 2019 to the National Prosecuting Authority (NPA) in the Western Cape for a decision. Shortly after Kinnear's untimely death, it came out that the Kinnear docket had been "nollied" or closed (nolle prosequi) by the NPA . . . ?
https://www.iol.co.za/capeargus/news/top-cops-family-disappointed-and-betrayed-after-police-withdraw-their-protection-41064000?
Instead of focusing on these shocking revelations and finding the culprits who ordered the withdrawal of police protection for Kinnear and his family and nollied the docket, the police ambushed and raided the Springs home of 39-year old single dad Zane Kilian and arrested him for murder, conspiracy to commit murder and illegal interception of communication - just because he, as a father of a special needs son, was trying to make a living as a debt collector and doing tracking and investigations for various companies and people?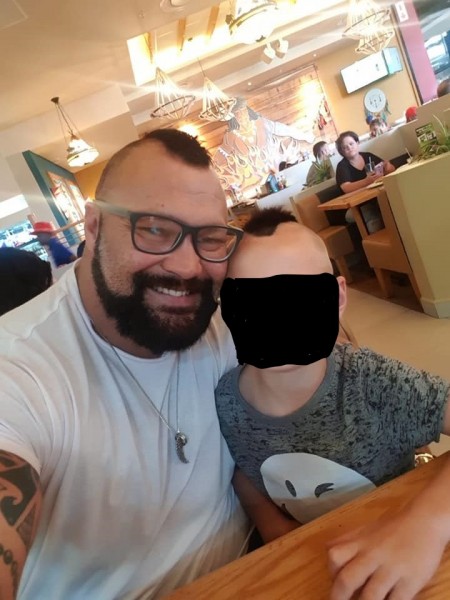 Zane, a former rugby player for the Falcons and Griquas, appeared under heavy police protection in the Bishop Lavis Magistrate's Court last Friday and is held in custody in Bellville until his due court appearance and bail application on Monday.
Kilian had allegedly been tracking Kinnear's cellphone for months, but according to reliable sources Kilian did cellphone tracking for various clients and didn't even know most of them or the people whose cellphones were tracked - including Kinnear.
In the light of the apparent high-level police involvement in Kinnear's assassination, it is feared that Kilian has been framed and used as a convenient "scapegoat" to protect Kinnear's rogue Police colleagues.
Concerned friends and family members now ask:
"Is Zane a convenient decoy because he is white, a former rugby player and the son of a former police colonel? Apart from his work, Zane has a full-time job as a single father taking care of his seven-year-old son who attends a school for children with special needs and requires constant supervision and care.
"Zayden suffers from cerebral palsy, Obsessive Compulsive Behaviour (OCB) and also needs medication for epilepsy. Furthermore, Zane hasn't set foot in Cape Town for years", an informed source said.
Zane is the youngest of four children of retired lt.col. Hein Kilian and the late Heila Kilian. Heila was tragically killed in an armed robbery in April 2018 during a visit to her sister and brother-in-law, Brenda and David Thomas, at their remote farmstead near Stilbaai. Zane's father, Hein (68), a respected former riot police commander in the Springs area, retired in 1992 already.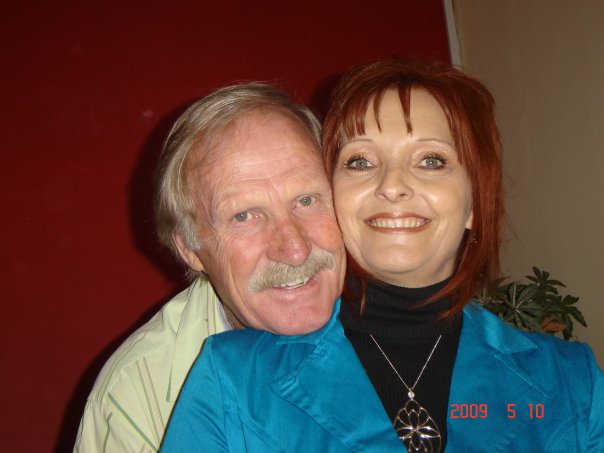 The random killing of Zane's beloved mother, also dubbed Lovey thanks to her loving personality, caused a global outcry of protest against farm murders in South Africa. The five accused have appeared in the regional district court in Mossel Bay earlier this year, but the court case is still ongoing.
The Kilian family - especially Zane who was extremely close to his mother - is still battling to accept her senseless killing and waiting for justice to be served in order to find closure. The bereaved Hein and all four children carried Heila's coffin into church at one of the biggest and most emotional memorial services in Springs. Close to a 1000 people paid their last respect to the well-loved Heila in the AGS Lofoord Church in Springs in 2018.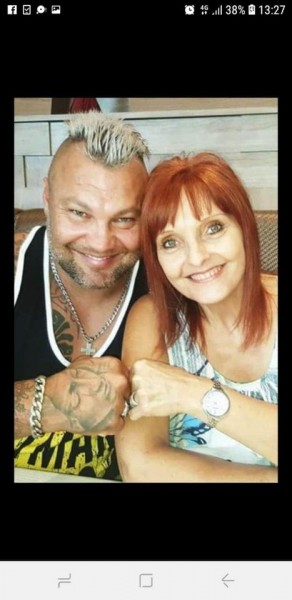 A family member mentioned that Heila was one of those people whom everybody loved. "She was beautiful inside and outside and would probably not have been able to deal with the horror that Zane has now been pulled into."
After his mother's death, Zane shaved his hair and had a heart and the word "MOM" tattooed on the side of his head as a tribute to his beloved mother.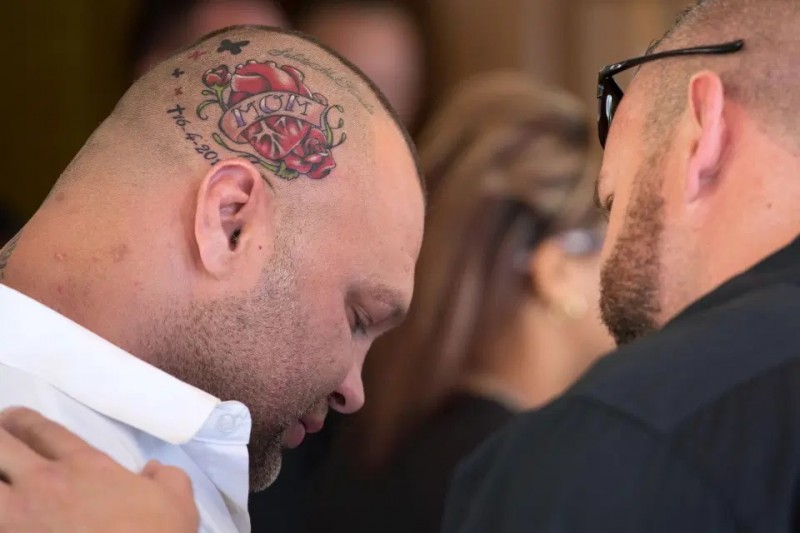 While Zane is kept in custody awaiting his bail application, Zayden stays with his grandfather, Hein, and visits his mother over weekends.
"Zayden does not know what is going on and why his father does not phone him. Zane is his idol and anchor and the only person who can truly handle and comfort him. Zayden's physical and mental health is deteriorating fast and he is clutching out.
"We told him Zane is working in Cape Town, but he knows his father would never have left him without calling him regularly," an emotional Hein said.
Hein is bitter at the way his law-abiding son had been ambushed at night by 40 armed policemen apparently looking for a fancy office with sophisticated high-tech equipment and computers.
"I told the police officers I will take them to Zane's nearby home and even open the door for them as Zane was sleeping, but they nevertheless went ahead and broke down the back door . . . and in the end left with only Zane's two cellphones as he does not even HAVE computers or sophisticated equipment.
"All we want now is for Zane to be released and to get the opportunity to testify and tell his side of the story as soon as possible so that he can come home to Zayden."
* The underneath was leaked and is going viral on social media:
WHY WAS THE CRIMINAL DOCKET THAT WAS OPENED BY THE LATE COLONEL CHARL KINNEAR AGAINST THE ROGUE CRIME INTEL UNIT CLOSED BY THE NPA???
---------- Forwarded message ---------
From: Colin Arendse <
Date: Mon, Sep 28, 2020 at 6:56 AM
Subject: ASSASSINATION OF POLICE COLONEL CHARL KINNEAR – NPA 'COMPLICITY'
To: <This email address is being protected from spambots. You need JavaScript enabled to view it.;, <This email address is being protected from spambots. You need JavaScript enabled to view it.;, <This email address is being protected from spambots. You need JavaScript enabled to view it.;, <This email address is being protected from spambots. You need JavaScript enabled to view it.;, <This email address is being protected from spambots. You need JavaScript enabled to view it.;, <This email address is being protected from spambots. You need JavaScript enabled to view it.;, <This email address is being protected from spambots. You need JavaScript enabled to view it.;, <This email address is being protected from spambots. You need JavaScript enabled to view it.;, <This email address is being protected from spambots. You need JavaScript enabled to view it.;, <This email address is being protected from spambots. You need JavaScript enabled to view it.;, <This email address is being protected from spambots. You need JavaScript enabled to view it.;, <This email address is being protected from spambots. You need JavaScript enabled to view it.;, <This email address is being protected from spambots. You need JavaScript enabled to view it.;, <This email address is being protected from spambots. You need JavaScript enabled to view it.;
Minister R. Lamola
Ministry of Justice
Pretoria
Dear Minister Lamola
1] You are no doubt aware of the assassination of Police Colonel Charl Kinnear outside his home on 18 September 2020 in Bishop Lavis, Cape Town.
2] In 2018/2019, Colonel Kinnear penned a 59-page Affidavit about the rot of corruption inside the SA Police Service and forwarded this docket to national police management and IPID.
3] It is common cause and not in dispute that the docket contained prima facie evidence of criminal intent and centred on the corrupt activities of a rogue crime intel unit operating illegally in the Western Cape under disgraced Police General, Elvis Jula.
4] It is also in the public domain that the six suspects mentioned by Colonel Kinnear in his Affidavit are:
Brigadier Sanjith Hansraj
Captain Alfred Barker
Captain (f) Nadine Britz
Warrant Officer "Martin" Titus
Warrant Officer Riedwaan Titus and
Sergeant Billy Burrows
5] The docket was investigated by IPID and, in about July 2019, IPID sent the docket to the National Prosecuting Authority (NPA) in the Western Cape for a decision.
6] Now, I state for the record that this NPA office has already been captured and I have proof of this which prima facie evidence Police General Jeremy Vearey will provide to you (relating to a separate case involving two other disgraced Police Generals).
7] A few days after the assassination of Colonel Kinnear, I received a tip-off that the Kinnear docket had been "nollied" or closed (nolle prosequi) by the NPA.
8] During a program called #TheFix by Karima Brown (eNCA) on national tv on Sunday, 27 September 2020, she confirmed this and made public the recommendations of IPID which reads as follows:
"CONCLUSION:
There was an obvious collusion between Captain Alfred Barker, Captain Nadine Brits, Warrant Officer Riedewaan Titus and Warrant Officer Martin Titus to open cases that had been closed to intimidate and harass witnesses to make false statements against members whom they have a grudge against. It is also confirmed by the Divisional Commissioner of Crime Intelligence that these members are a rogue unit trying to derail the investigation against certain underworld high flyers in the Western Cape. The suspects also defamed the character of members by spreading rumours that they are corrupt policemen.
IPID RECOMMENDATION:
Based on the above information contained in the case docket, the IPID recommends that Captain Alfred Barker, Captain Nadine Brits, Warrant Officer Riedewaan Titus and Warrant Officer Martin Titus be prosecuted for Defeating and/or Obstructing the Course of Justice, Intimidation and Crimen Injuria". End
9] Minister Lamola, I put it to you that for all of his working life in the Police Service (three decades), Colonel Charl Kinnear was a dedicated police officer who stood against corruption and, there was a very particular reason why he opened this docket – he was taking a stand against the deep rot of corruption in the Police Service.
10] Colonel Kinnear would never have accepted this captured decision of the NPA and would've taken this corrupt decision on review.
11] To put it to you bluntly, Minister Lamola, there is simply no basis in law for the NPA to have made this decision in view of the prima facie evidence in the docket.
12] That's not all Minister. It was also brought to my attention that there were eight other police dockets (attached to the IPID docket) that were also "nollied" by the captured NPA; one of which was the Spur shooting docket that Colonel Kinnear mentioned specifically in his 59 page Affidavit. Kinnear highlighted how certain dirty cops had attempted to interfere with the police investigation into a 2018 shooting incident at a Spur restaurant involving another alleged underworld figure.
13] The information that I received, Minister, indicates that all these eight dockets have already been returned to their respective police stations where they were originally opened and - have been archived as closed.
14] Minister Lamola, Government has gone on record as having encouraged all our citizens to act against all forms of corruption wherever it manifests itself. I have been doing this for more than two decades but have nothing to show for it.
15] I don't really know why the President preaches from the rooftop about what the Government is doing in the fight against corruption when the reality on the ground is, very obviously, quite different.
16] Minister Lamola, it is now up to you to help me draw that line in the sand.
17] I instruct you, as I hereby do, to reopen the IPID docket as well as the eight other SAPS dockets and to commence the process of crushing all dissent in our collective fight against corruption. If you cannot do this, Minister, then it simply means that you are also captured and I will have to resort to another plan to make myself heard.
18] Kindly also speak to your colleague, Minister Bheki Cele about immediately suspending the six members of the rogue crime intel unit which matter I referred to the office of the National Police Commissioner on 1 October 2019 – there has been no action to date except that the complainant, Colonel Charl Kinnear has now been assassinated.
The clock is ticking Minister ….
Sincerely
Colin Arendse
copied to:
Minister of Police: Mr B. Cele
The President: Mr MC Ramaphosa
Advocate Shamila Batohi, National Director of Public Prosecutions, NPA Pretoria
https://web.facebook.com/mosselbayontheline/posts/2844909662406949?