Die uiters vreemde stilswye oor die moontlikheid van 'n samesmelting tussen Mosselbaai en George-munisipaliteite duur voort . . . veral in die lig daarvan dat Mosselbaaise inwoners baie bekommerd is oor die impak wat dit kan hê.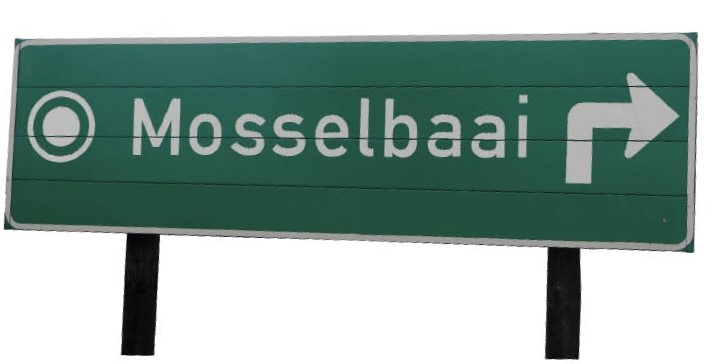 Mosselbayontheline het op Maandag 20 Augustus 2018 die volgende vrae aan Mosselbaai se munisipale bestuurder, adv. Thys Giliomee; strategiese bestuurder en munisipale woordvoerder, mnr Colin Puren en mediawoordvoerder Rowena Hendricks ge-epos. Tot op hede is geen terugvoering of erkenning van ontvangs van enigeen gekry nie . . .

Beste adv. Giliomee, mnr. Puren en me. Hendricks
August 20, 2018 4:52 PM
Die gewelddadige betogings in Mosselbaai en veral George, asook die swak prestasies van verskeie Wes-Kaapse munisipaliteite, waaronder George en Eden Distriksmunisipaliteit, laat noodwendig vrae en vrese by inwoners ontstaan - veral ten opsigte van planne om moontlik met George Munisipaliteit saam te smelt om 'n metropool te vorm.
Inwoners beweer hulle kry nie antwoorde op hul vrae nie en is bekommerd oor die implikasies wat so 'n samesmelting kan teweegbring. Daar was tot op hede ook geen terugvoering op 'n versoek van die ACDP om die planne in die lig van bg. te laat vaar nie; of op 'n ope brief van 'n leser om meer duidelikheid rondom die implikasies van 'n metropool op spesifiek Mosselbaai se inwoners te kry nie.
Die volgende vrae is deur verskillende lesers aan ons gestuur na aanleiding van 'n raadsbesluit in Februarie 2018 dat 'n konsultant aangestel word om die moontlikheid van 'n metropool te ondersoek en dat adv. Giliomee die magtiging het om gesprekvoering met George Munisipaliteit hieroor te voer.
1. Is daar al 'n konsultant aangestel? Indien wel, waar is die verslag?
2. Wat behels adv. Giliomee se magtiging hieroor en het enige sodanige gesprekvoering met George Munisipaliteit al plaasgevind?
3. Hoekom is daar ná vier maande steeds geen terugvoering hieroor aan die publiek gegee d.m.v. 'n persverklaring om hul op hoogte te hou nie?
4. Hoe sal die struktuur in so 'n geval werk en watter finansiële impak sal dit veral op Mosselbaaise belastingbetalers hê?
Baie van die lesers se vrae is oorvleuelend en die vrae in dié ope brief hieronder vat die res van die vrae saam:
Proposed metro for Mossel Bay, George
Mossel Bay Advertiser · 8 Jun 2018 ·
Chris Disney, a property owner in both George and Mossel Bay municipalities, writes :
I am responding to ex-DA councillor Flip du Plessis' letter of Friday, 11 May.
I commend the DA-led Mossel Bay Municipality on a job well done, however, I find it disappointing that one of their ex-councillors went as far as to criticise not only the ACDP councillor Jeanette Gouws but as well, to belittle the leader of the ACDP, Pastor Kenneth Meshoe, by saying the party should have been dissolved after the 1994 elections.
Whether he likes it or not they are still around and are still doing a sterling work in Parliament, be it only with three representatives.
Ex-councillor Du Plessis needs to understand exactly what proportional representation means.
It does not mean that the controlling party can make decisions without there being any input from the minority parties.
I believe the public is entitled to know of any misgivings and Councillor Gouws had not only the right to bring to attention any misgivings she might have but at the same time she had a responsibility to her voters to advise of any moves, be they right or wrong.
At this stage, I believe it is important to advise the public of the mooted merger of the municipalities and of any probable problem areas that might be experienced.
I believe most people are aware Mossel Bay Municipality is well-run and in good financial standing, however, many would not be aware of the standing of George Municipality especially
as there would seem to have been some misgivings, with raids on the municipal offices by the Hawks.
Furthermore, my understanding is that by upgrading the two municipalities to a metro there would be some adjustment to salary structure which would cause additional expenditure and at the same time I would assume that certain duplication of positions would be done away with.
Questions:
1. Which leadership would take up responsibility of leading the metro, or would the two municipalities still continue to operate independently?
2. How is this likely to affect the proportional representation of the smaller parties, especially with the elections in the next year.
3. I would also like to know if there are any further proposals to merge, say Oudtshoorn, Knysna and so on in the near future.
I sincerely hope that this merger is not in order to bolster the George Municipality at the expense of Mossel Bay Municipality as was the case when the well-run Centurion Municipality was merged with Pretoria to from the Tshwane Metro.
Bostaande vrae en vrese is billik en regverdig en ons glo nie die Mosselbaai Munisipaliteit sal 'n probleem hê om dit amptelik te beantwoord om die publiek ingelig te hou nie?
We tackle issues, not individuals to help find solutions
Adv. Giliomee het wel op 'n FB-plasing daarop reageer en was glo ontsteld omdat die spesifieke vrae op ons webblad gevra is, maar het steeds die vrae omseil . . . nadat daar sedert Februarie geen terugvoering gegee is op 'n besluit wat op 'n raadsvergadering geneem is nie?
Ons het reeds in Maart 'n blits-opname op FB gedoen om lesers se gevoel oor 'n moontlike samesmelting met George te toets, en die reaksie was oorweldigend negatief en mense het nie gehuiwer om hul teenstand daarteen op verskillende FB-groepe uit te spreek nie. Sedertdien is daar egter geen amptelike terugvoering hieroor van munisipale kant gegee nie, hoewel die ACDP dit in die raadsaal teengestaan het en briefskrywers se vrae nooit beantwoord is nie.
https://web.facebook.com/mosselbayontheline/posts/2105306759700580?