METROPOOL OF NIE. . .

DRIE goed wat pla . . . hoekom die swye?


Wat het geword van die konsultant wat aangestel sou word om die moontlikheid van 'n metropool (samesmelting met George Munisipaliteit) te ondersoek?
Waar is die terugvoering op die kwessies wat ACDP-raadslid Jeanette Gouws in dié verband aangeroer het?
Waar is die antwoorde/terugvoering op die vrae wat Chris Disney, 'n sakeman met eiendomme in George en Mosselbaai, in dié verband in 'n ope brief gevra het?
Só het die Mossel Bay Advertiser op 2 Maart berig oor die konsultant se aanstelling:
METROPOLITAN COUNCIL MOOTED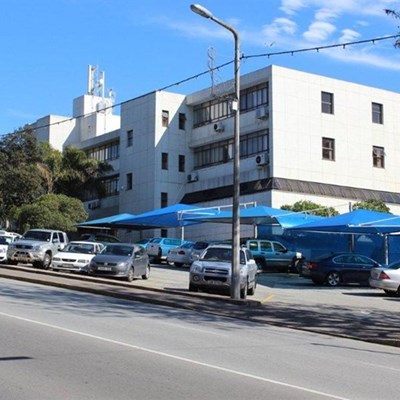 GARDEN ROUTE NEWS - At its monthly meeting on 22 February the Mossel Bay town council approved a recommendation that a consultant be appointed to investigate the possibility of the establishment of a metropolitan municipality consisting of the current Mossel Bay and George municipalities.
Speaking on behalf of the ANC, Councillor Stanford Mbandezi asked what the benefit to local residents would be to form part of a metropolitan council.

"Mossel Bay is far better managed than George," Councillor Mbandezi argued.
He asked how the level of service delivery that residents in Mossel Bay have become used to, and were proud of, would be guaranteed.
One of the arguments in favour of a metropolitan council was that, as a metropolitan council, application for housing development funds would be made directly to the national department of human settlements, and would not be determined by the provincial administration.
Provisions would be made in the 2018/19 operating budget for the appointment of a consultant, while the George Municipality will be asked to foot 50% of the expenditure.
The municipal manager was awarded the delegated powers to finalise and enter into an agreement with the George Municipality, setting out each municipality's obligations.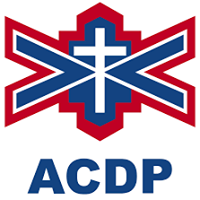 Die African Christian Democratic Party (ACDP) het op 30 Maart 2018 só hierop reageer:
ACDP MEDIA VERKLARING
MAART 2018
VOORGESTELDE METRO VIR MOSSELBAAI EN GEORGE MUNISIPALITEITE
Die aanvanlike besorgheid van die ACDP is vir belastingbetalers in Mosselbaai waar hulle verhoogde koste in die gesig staar maar nie noodwendig tasbare verbeterde dienste nie. Nog `n bron van kommer is dat ons nie wil hê dat die inwoners van Mosselbaai die probleme wat die George Munisipaliteit moontlik ervaar, moet erf nie; byvoorbeeld die skuld van R72 miljoen wat hulle verlede jaar afgeskryf het en die aansienlike onderbesteding van voorwaardelike toekennings tot die bedrag van R68 miljoen. Dit dui op moelikheid.

Daar is ook risiko`s van bedrog en korrupsie wat vir `n aantal jare nie deur die raad aangespreek is nie. Hierdie sake moet deeglik ondersoek word en `n volledige en deursigtige verslag aan die Mosselbaairaad verskaf word.
'N Skoon oudit is ook nie 'n waarborg dat alles honderd present korrek is nie, want beide Kaapstad, wat deur die DA bestuur word en Knysna, wat deur die DA gelei word het hul skoon oudits verloor nadat sake deur die publiek bevraagteken is. Dit het gelei tot 'n ernstige vraagteken oor die geldigheid en geloofwaardigheid van skoon oudituitkomstes.
ACDP MEDIA STATEMENT
MARCH 2018
PROPOSED METRO FOR MOSSEL BAY AND GEORGE MUNICIPALITY
The ACDP`s initial concern is for ratepayers in Mossel Bay where they would face increased costs but not necessarily tangible increases in services. A further concern is that the ACDP does not want Mossel Bay residents to inherit the problems the George Municipality might be experiencing, such as the bad debt to the tune of R72 million that they wrote off last year and the substantial underspending of conditional grants for the amount of R68 million.
There are also risks of fraud and corruption that have been raised by the internal committee but have not been addressed by the council for years. These matters must be thoroughly investigated and a full and transparent report provided to the Mossel Bay council.
A clean audit is also not a guarantee that all is above board because in the last financial year both Cape Town which is governed by the DA and Knysna which is DA led have lost their clean audits after matters raised by the public gained media attention. This has led to a serious question mark regarding the validity and credibility of clean audit outcomes.
ACDP CALLS ON DA TO DROP METRO PLANS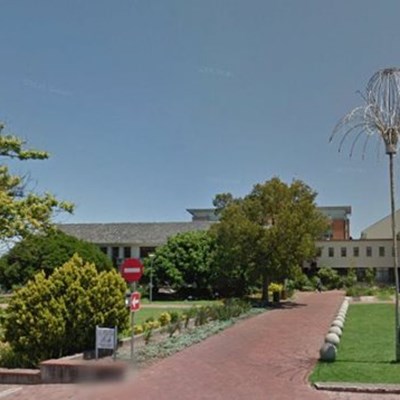 MOSSEL BAY NEWS - Following the news that the George municipal offices were raided by the Hawks on 23 April, the ACDP councillor in the Mossel Bay municipal council, Jeanette Gouws, expressed her concern regarding the alleged fraud and corruption at that municipality.
Due to the "current developments regarding the raid by the Hawks and other rumours and allegations", Gouws issued an urgent request for the Mossel Bay DA-led council to revise merger plans with George.
"Mossel Bay residents cannot be expected to take these risks, many of them still unknown. Forming a metro with the George Municipality could deflect attention from the George Municipality`s problems, help hide irregularities and possibly enable bigger financial irregularities to occur," she pointed out.
In March the council in Mossel Bay proposed creating a metro by merging with the George Municipality. At that time Gouws requested a full and transparent report on the status of the George Municipality.
The ACDP`s initial concern was for ratepayers in Mossel Bay, who would face increased costs but not necessarily tangible increases in services. The ACDP did not want Mossel Bay residents to inherit the problems the George Municipality was experiencing, such as the bad debt to the tune of R72 million that it wrote off last year and the substantial underspending of conditional grants amounting to R68 million.
There were also risks of fraud and corruption flagged by the internal committee which had not been addressed by the council for years.
"This raid is further proof that a clean audit is not a guarantee that all matters of a municipality are beyond reproach. In the last year both Cape Town, which is governed by the DA and Knysna, which is DA-led, have had their clean audit outcomes amended after matters raised by the public gained media attention.
"This has led to a serious question mark regarding the validity and credibility of clean audit outcomes," Gouws noted.


Intussen wil Bredell George onder administrasie plaas:
GEORGE MUNICIPALITY INVESTIGATION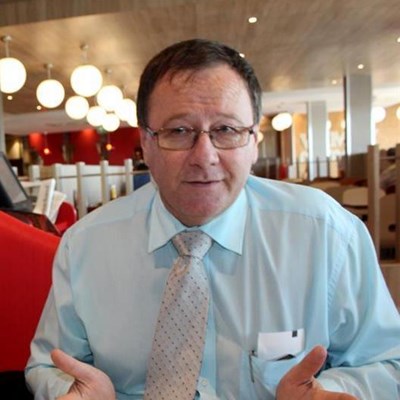 GEORGE NEWS - The wheels are in motion to place George under administration. Anton Bredell, minister of local government, started the process last week. Acting on his behalf while Bredell visits Germany, Minister of Transport Donald Grant told the George Herald on Monday that his colleague has "applied his mind" and started with the process to place three municipalities under administration - George, Bitou and Laingsburg.
"Yes, he is going to. He (Bredell) instigated the process for all three municipalities," said Grant. George Municipality will be given the opportunity to give reasons why they shouldn't be placed under administration.
In reply to a question by ANC MP Pierre Uys last week in the Provincial Legislature, Bredell said he has started implementing Article 106 of the Municipal Systems Act, following the Hawks' raid at George Municipality on 23 April.
A member of the Executive Council (MEC) may apply this act if there is reason to believe that a municipality cannot or does not fulfil a statutory obligation binding on that municipality, or in the case of fraud, corruption, maladministration or any other serious malpractice.

Dié brief het op 8 Junie 2018 in die Mossel Bay Advertiser verskyn:
Proposed metro for Mossel Bay, George

Mossel Bay Advertiser · 8 Jun 2018 ·
Chris Disney, a property owner in both George and Mossel Bay municipalities, writes:
I am responding to ex-DA councillor Flip du Plessis' letter of Friday, 11 May.

I commend the DA-led Mossel Bay Municipality on a job well done, however, I find it disappointing that one of their ex-councillors went as far as to criticise not only the ACDP councillor Jeanette Gouws but as well, to belittle the leader of the ACDP, Pastor Kenneth Meshoe, by saying the party should have been dissolved after the 1994 elections.
Whether he likes it or not they are still around and are still doing a sterling work in Parliament, be it only with three representatives.

Ex-councillor Du Plessis needs to understand exactly what proportional representation means.
It does not mean that the controlling party can make decisions without there being any input from the minority parties.

I believe the public is entitled to know of any misgivings and Councillor Gouws had not only the right to bring to attention any misgivings she might have but at the same time she had a responsibility to her voters to advise of any moves, be they right or wrong.
At this stage, I believe it is important to advise the public of the mooted merger of the municipalities and of any probable problem areas that might be experienced.

I believe most people are aware Mossel Bay Municipality is well-run and in good financial standing, however, many would not be aware of the standing of George Municipality especially
as there would seem to have been some misgivings, with raids on the municipal offices by the Hawks.
Furthermore, my understanding is that by upgrading the two municipalities to a metro there would be some adjustment to salary structure which would cause additional expenditure and at the same time I would assume that certain duplication of positions would be done away with.

Which leadership would take up responsibility of leading the metro, or would the two municipalities still continue to operate independently?
How is this likely to affect the proportional representation of the smaller parties, especially with the elections in the next year.
I would also like to know if there are any further proposals to merge, say Oudtshoorn, Knysna and so on in the near future.
I sincerely hope that this merger is not in order to bolster the George Municipality at the expense of Mossel Bay Municipality as was the case when the well-run Centurion Municipality was merged with Pretoria to from the Tshwane Metro.