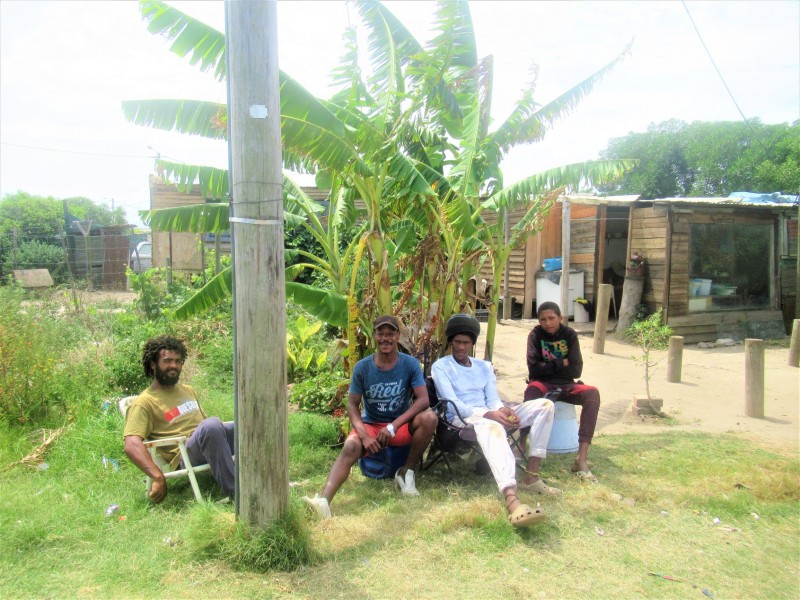 Die inheemse inwoners van Power Town langs die Klein-Brakrivier is 'n trotse en vredeliewende groep mense wat net 'n rustige en vreedsame bestaan in hul eie klein gemeenskappie soek waar baie van hulle al tot 24 jaar woon.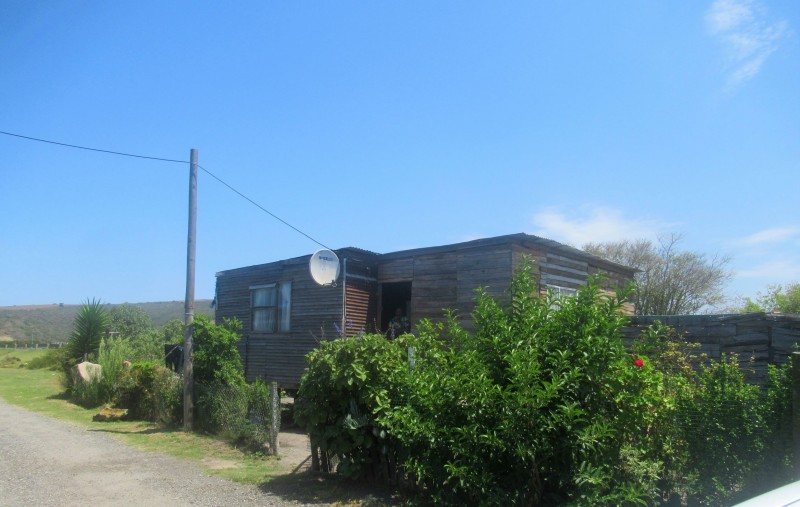 'n Klompie jare terug het die munisipaliteit selfs mooi huise vir hulle opgerig, 'n pragtige créche is deur die Distriksmunisipaliteit vir die kleingoed aangebring en oorhoofse kragkabels en straatligte getuig van gróót planne om dié woonbuurt 'n spogbuurt vir die boorlinge te maak wat nie soos plakkers wil lewe of behandel wil word nie, want hulle IS nie plakkers of "inkommers" nie.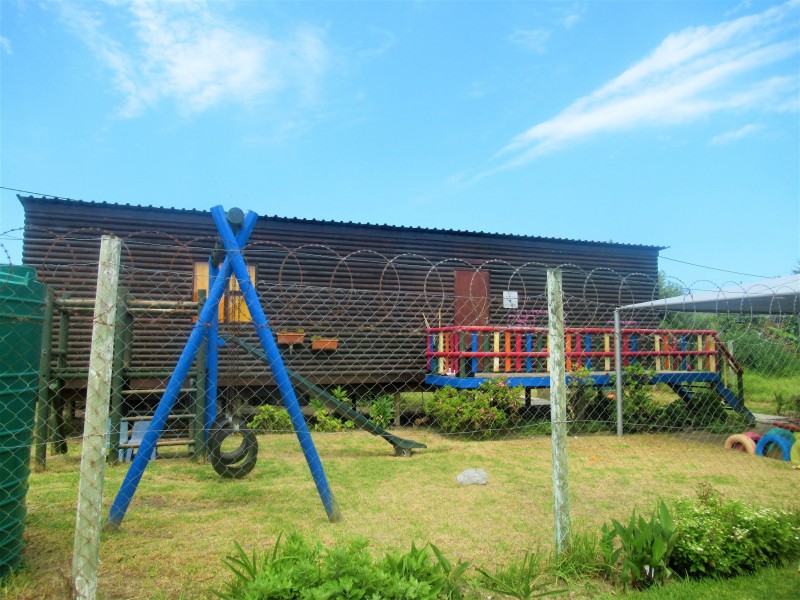 Derduisende rande is bestee aan argiteksvoorstellings, bouplanne en voorstelle oor hoe om die eens statige ou kragstasie met sy rotsvaste fondasie en stewige mure op te knap en te omskep in 'n trotste gebou wat vir velerlei doeleindes benut kan word. Min mense weet dat die indrukwekkende kragstasie 'n maand ná sy ingebruikneming weer gesluit moes word omdat daar nie voorsien is dat die sout seewater van die Klein-Brakrivier die masjinerie so vinnig sou laat roes en erodeer nie. * Lees meer heel onder.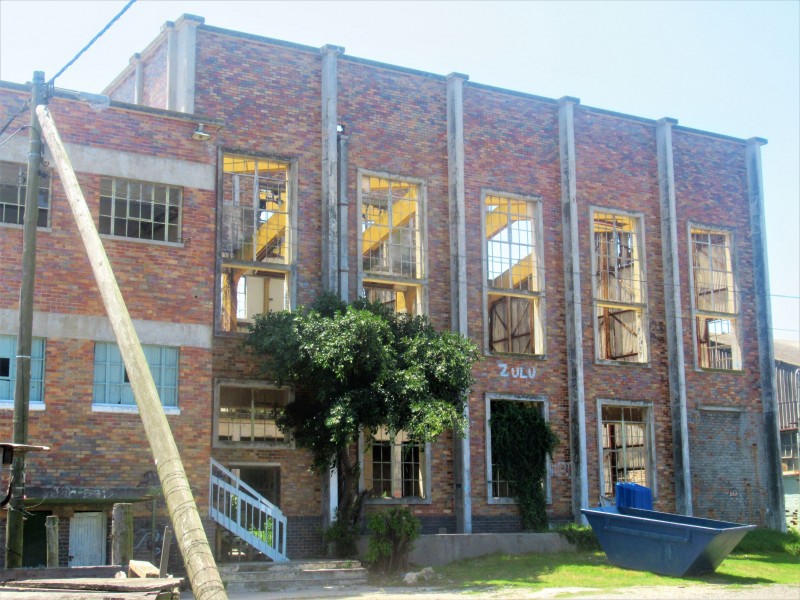 Drome en verwagtinge is geskep en die inwoners het hul nederige huisies netjies, huislik en gerieflik ingerig in die hoop dat spoeltoilette, elektrisiteit en ander geriewe om 'n menswaardige bestaan te voer, spoedig sal volg.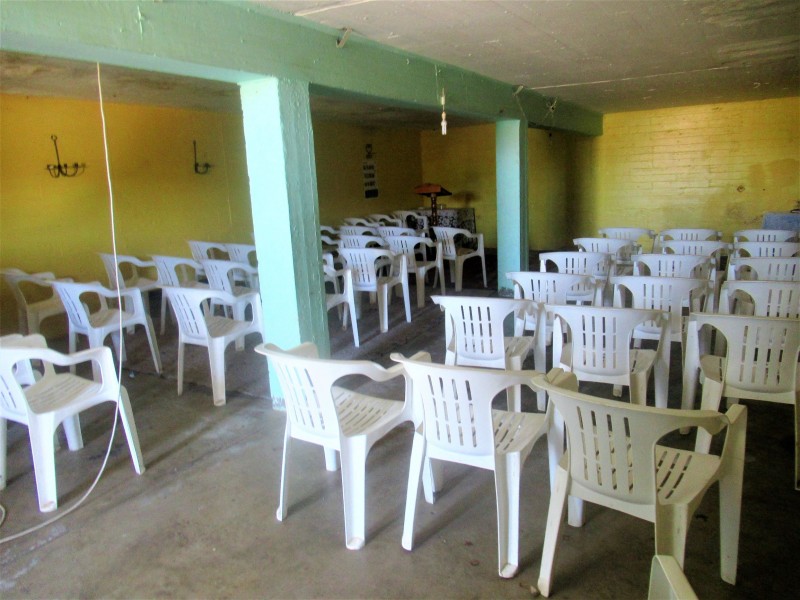 Inwoners het vertrekke in die ou kragstasiegebou skoongemaak en Sondae word hier kerkdienste gehou.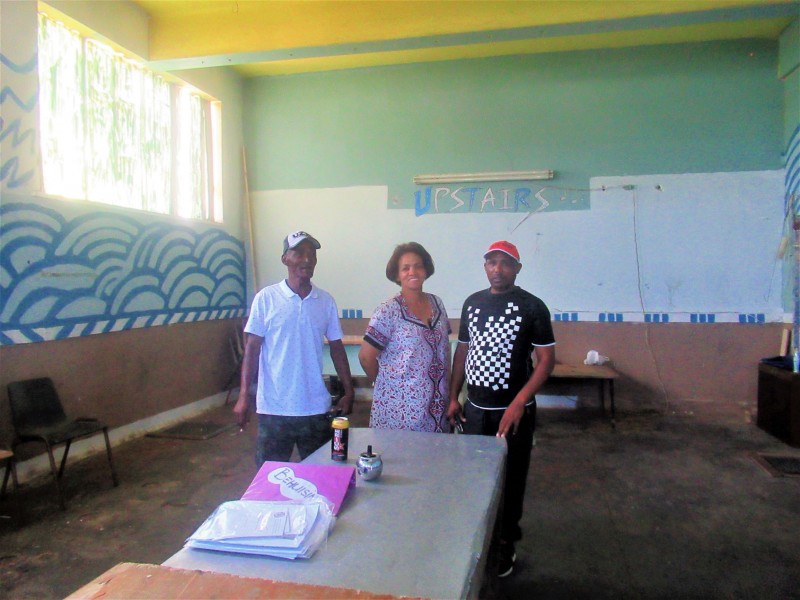 Foto: Nog 'n vertrek in die ou kragstasiegebou is as kantoor ingerig waar die inwoners vergadering hou. Hier is Cedric Jansen, voorsitter van die Powertown Team, Sarah Jansen en Cecil Kiewiet (kassier) in die raadsaal.
Groentetuine, vrugtebome en blomtuine is hier en daar tot stand gebring en daar is gewedywer oor wie se huis die mooiste is.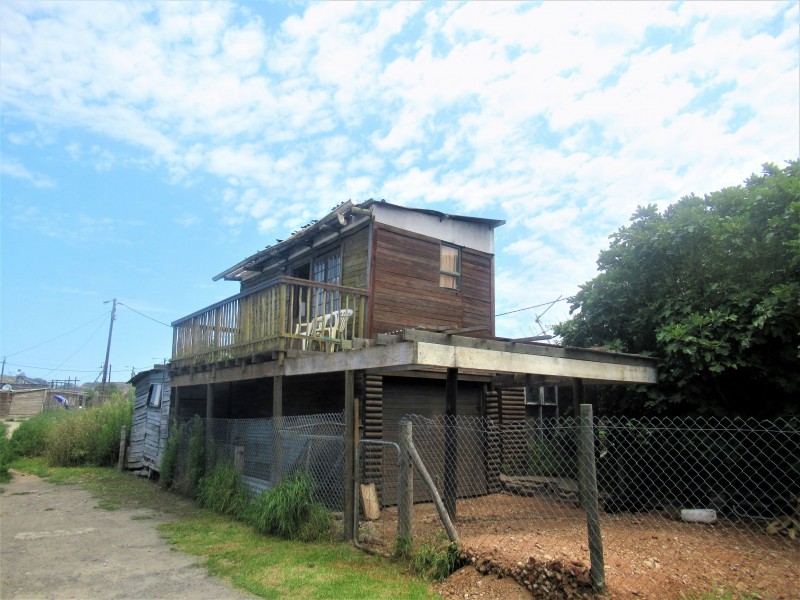 Inwoners het self hul huisie gelig en op stelte gebou om bo die 100-jaar-vloedlyn te wees. Hulle het kragmeters en betaal vir hul eie elektrisiteit, terwyl die woongebied se riool weekliks verwyder word. Hulle soek egter ook spoeltoilette om die emmerstelsel te vervang.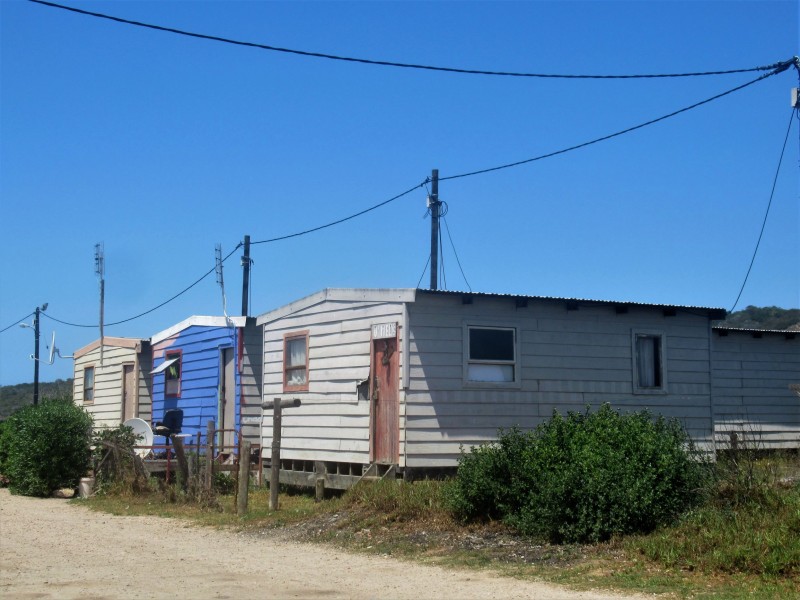 Van die huisies wat die Mosselbaai Munisipaliteit self vir die inwoners opgerig het.
Toe kom die skok. Ewe skielik moet hulle oppak en trek na 'n gebied waar hulle ver van geriewe en hul geliefkoosde rivier is . . .
Redes en beloftes was daar baie. Hulle is glo in die vloedgebied en hul huise gaan weer oorstroom met die volgende vloed. Hulle gaan 'n "beter heenkome" hê in Sonskyn Vallei en netjiese huise gaan vir hulle gebou word en alle dienste sal verskaf word.
Net soos wat in Power Town sou gebeur het.
Maar Powertown se oorspronklike boorlinge WIL nie in Sonskyn Vallei tussen "niks en nêrens" en "vreemdelinge" in 'n piepklein tweeslaapkamer-baksteenhuisie gaan woon nie en het dit van die begin af duidelik gemaak. Hulle HOU van hul eie blyplekkie waar hulle al jare lank as 'n gemeenskappie woon en wat hulle self mooi gemaak en ingerig het. Hier is hul loopafstand van hul werkplek en die skoolbus het altyd hul kinders sonder probleme vervoer.
Dis hul hartsplek waar hulle veilig en gelukkig voel en hulle pla niemand.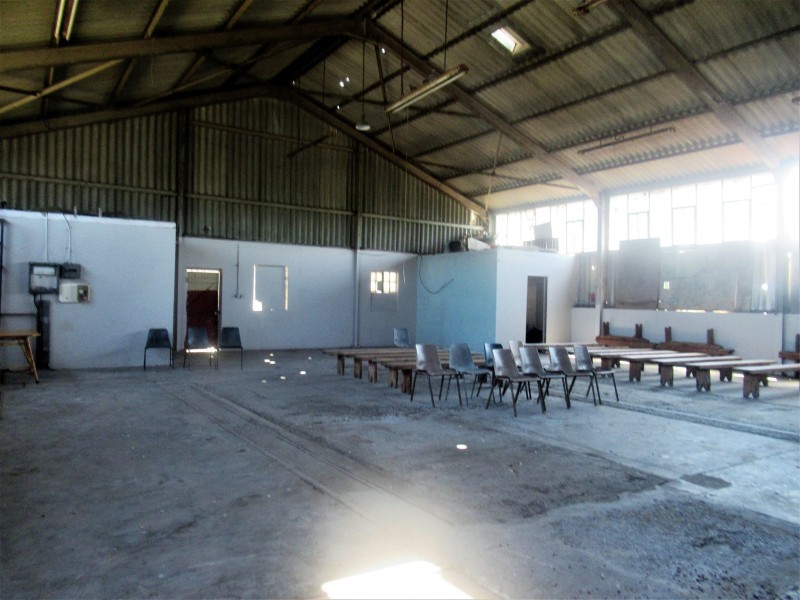 Een van die groot vertrekke in die kragstasiegebou wat die inwoners as 'n netjiese konsertsaal ingerig het.
Boonop is daar glo 'n groot gekonkel by Sonskyn Vallei met eienaars wat hul huise onderverhuur en/of een gesin wat nou sommer twee huise gekry het.
Volgens Cedric Jansen, voorsitter van die Powertown Team inwonersvereniging, het sowat 80 van die nuutgeboude huisies in Sonskyn Vallei reeds redelike barste weens knoeiwerk met die bouery. Vervoerprobleme omdat inwoners nou ver van winkels, werkplekke, skole en geriewe is en nie die ekstra hoë vervoerkoste kan bekostig nie, is nog 'n ernstige klagte.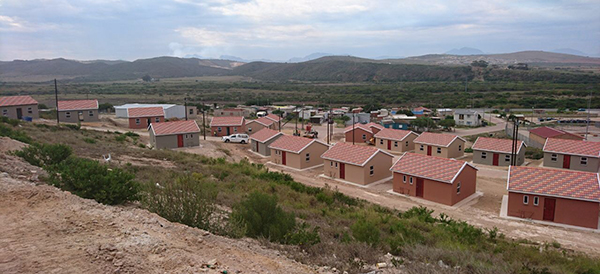 Van die eerste laekoste-huise wat in Sonskyn Vallei gebou is. Foto: Mossel Bay Advertiser
Die redes vir die munisipaliteit se besluit om Powertowners "te verskuif" is baie grys en vaag. Die ou kragstasie staan al sedert 1965 daar en het nog NOOIT oorstroom nie. Dele van Powertown het wel met die vloed in 2007 oorstroom - net soos Riverside - maar inwoners meen die oorstroming kon voorkom gewees het as al die munisipale obstruksies in die sytak van die rivier nie daar was nie en beloftes om die woonbuurt te lig, uitgevoer is.
'n Hoogtemerk teen die muur van die kragstasiegebou wys duidelik tot watter hoogte Powertown se woongebied gelig sou word om dit bo die 100-jaar-vloedlyn te kry. Sedertdien het talle inwoners hul huisies self gelig en op stelte en stutmure gebou om te verseker hulle is bo die vloedlyn.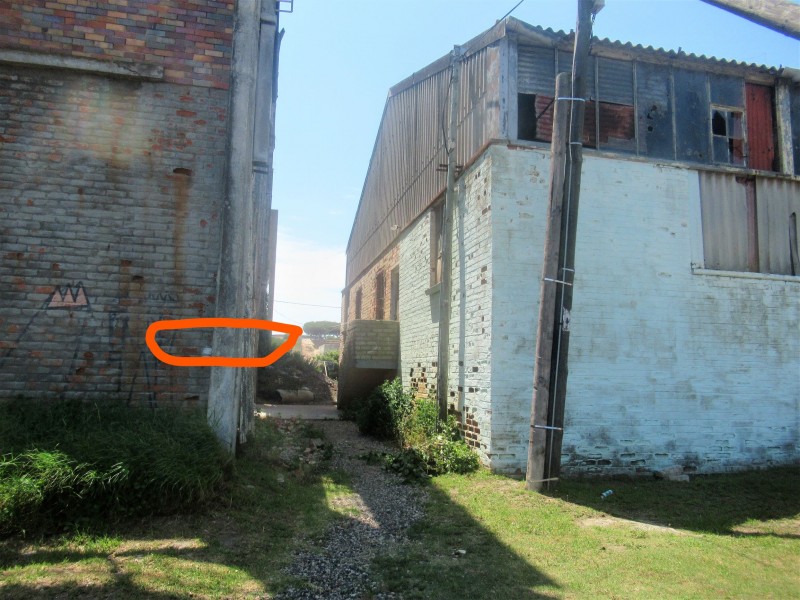 Dié merk teen die muur is vroeër aangebring ná samesprekinge om die woongebied te lig tot bokant die vloedlyn.
Powertowners se besware is egter: As hulle onder die vloedlyn is, is al die munisipaliteit se pomp- en kragstasiegeboutjies mos ook onder die vloedlyn. Riverside en al die ander huise en tennisbane aan die seekant tot in Beyersstraat ook. Hoekom moet net hulle dan trek?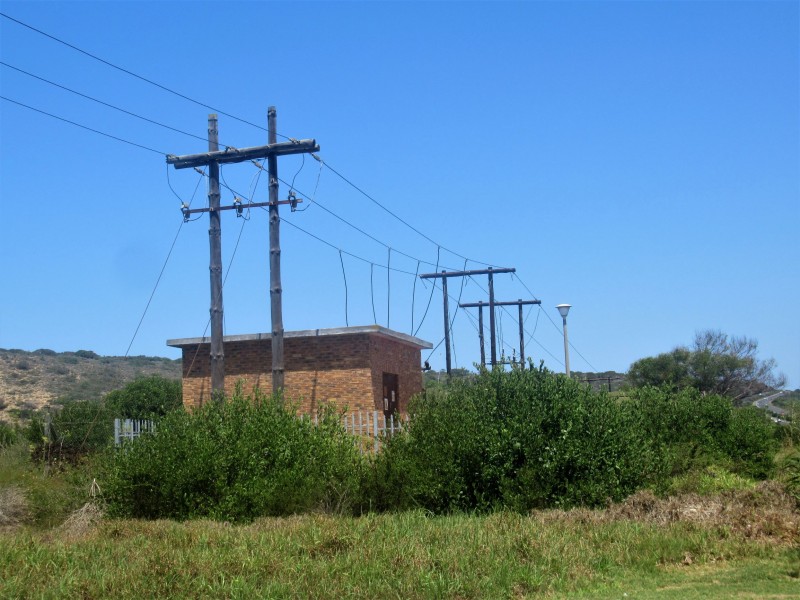 Iets maak nie lekker sin nie en 'n mens kan hul wantroue en verset verstaan. Word hier 'n ander spogontwikkeling beplan? Wat gaan met die grond gemaak word as hulle almal weggetrek het? En hoekom is die vervalle ou kragstasie nooit ingeplof of opgeknap nie?
Die inwoners soek eerlike antwoorde op hul vrae. Hulle het selfs alternatiewe voorstelle gemaak om op ander grond buite die vloedlyn te gaan woon wat steeds in Klein-Brakrivier naby die rivier is. Hul voorstelle behels onder meer Erf 928 of Erf 140 en 143 tussen die N2 en R102.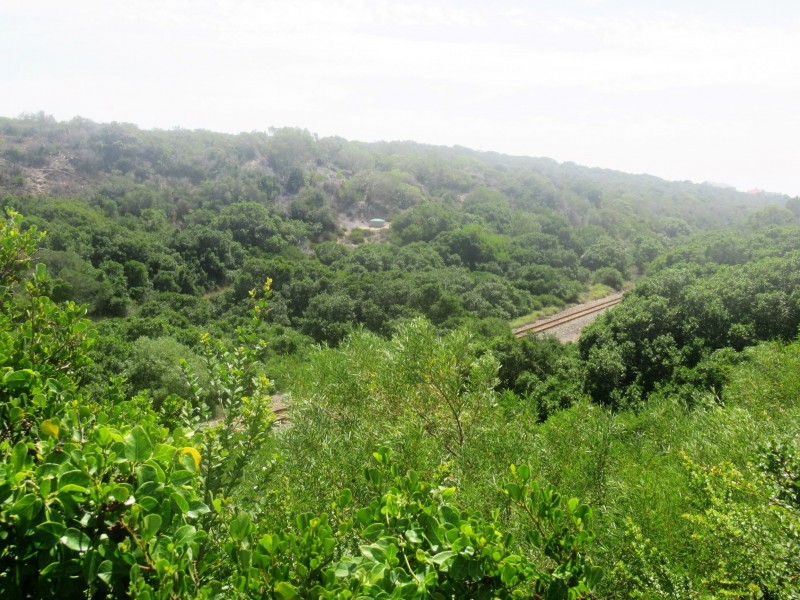 Dié strook grond bo die treinspoor (Erf 928) in Klein-Brakrivier is een van die grondgebiede wat inwoners van Powertown voorgestel het as 'n alternatiewe woongebied as hulle gedwing word om uit Powertown te trek. Dit is steeds in Klein-Brakrivier en loopafstand van hul werkplekke.

Niks het egter nog van dié voorstelle gekom nie en terwyl hulle 'n vergadering met die munisipaliteit belê het om oor dienslewering te praat, is aangekondig dat die "verskuiwing" van Powertown se inwoners na Sonskyn Vallei goed op dreef is.
Lees meer in die brief:
http://www.mosselbayontheline.co.za/index.php/lifestyle/briewe-letters/210-powertown-inwoners-staan-vas-oor-verskuiwing
Dit herinner baie aan David Kramer se liedjie SKIPSKOP. En Distrik Ses. Vat jou goed en trek Ferreira . . .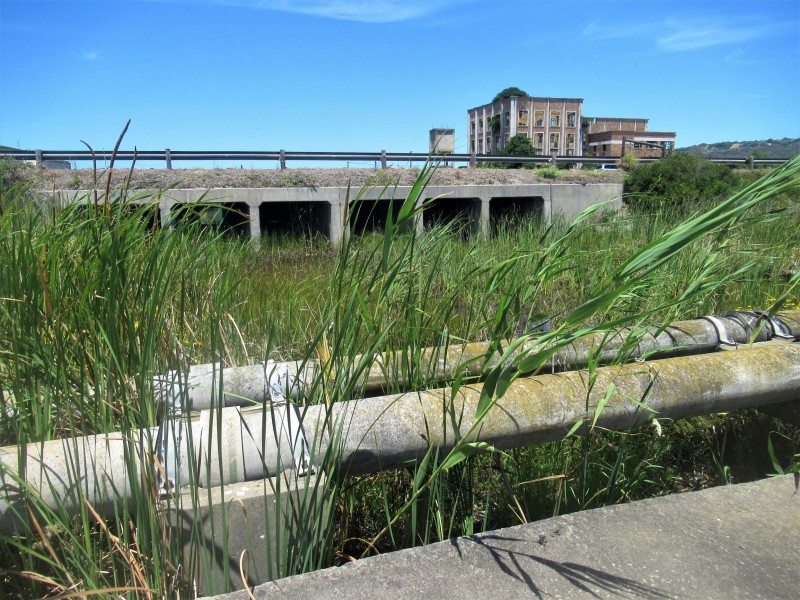 Die sytak van die Klein-Brakrivier langs Power Town is oorgroei van digte riete, terwyl waterpypleidings van PetroSA en die munisipale watersuiweringswerke die rivier blokkeer. Dié pype en betonstruktuur is reg voor die kasduikers (culverts).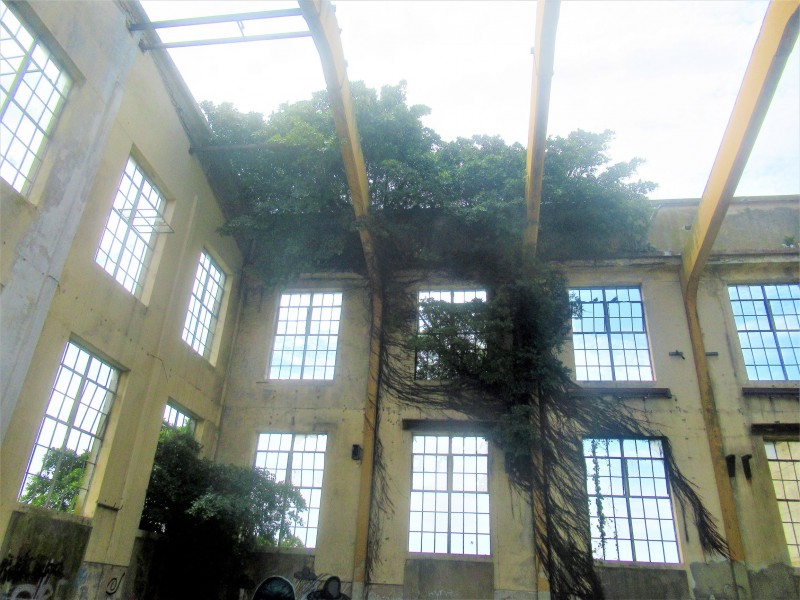 Só lyk dit deesdae binne die ou kragstasie waar bome en plante deur die ruitlose vensters groei - almal met lugwortels!
Die ou kragstasie wat nou vervalle en toegegroei is. Min mense ken egter die geskiedenis van dié indrukwekkende gebou met sy eens statige, geboë dakbalke wat kort nadat dit in gebruik geneem is, weer noodgedwonge gesluit moes word omdat die rivier se sout seewater die masjinerie laat roes en erodeer het.
Lees gerus meer hieronder oor die geskiedenis van dé gebou en die ontstaan van Power Town.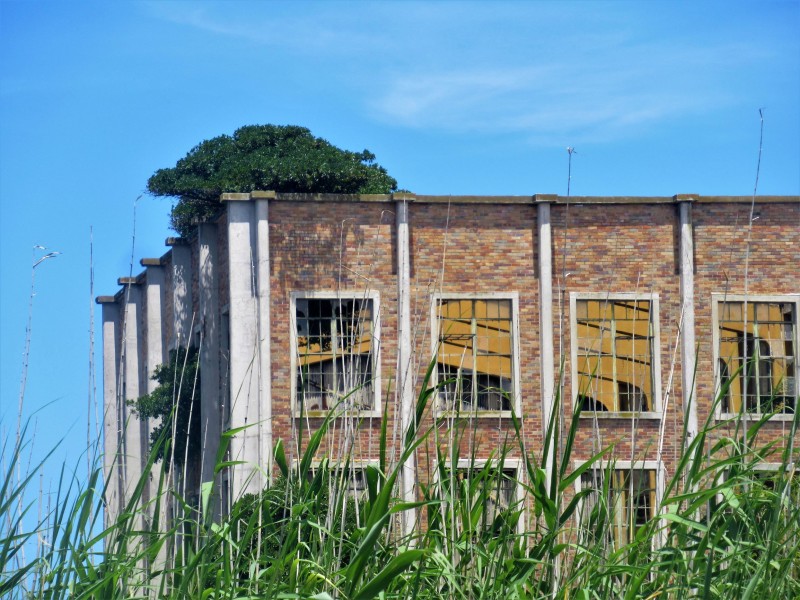 I later discovered what the reason for closing down and abandoning the power station was: Water from the Little Brak River was to be used for cooling and the foreign engineer who designed the power station did not incorporate the fact that the river is a tidal river! The water was thus salty seawater and not fresh water- causing corrosion of the machinery to occur much more than expected. It was apparently closed, and the machinery removed, in the first month of operation! The building has served interesting purposes since: A scene for the film called "The Golden Rendezvous" (based on the book by Alistair Maclean) was shot inside it in 1977. The motel across the road was consequently named after this film. A family friend used to dry flowers inside the sheltered structure as a hobby. It was then inhabited and used for salvaging building materials. Today it is used by the community for meetings and the local children like to play in the ruin.
Empowering power town: A contextual study that ascertains social and architectural sustainability
By Nellis Beyers
Design Research Project APG5058S Submitted in partial fulfillment of the requirements for the degree Master of Architecture (Professional) University of Cape Town School of Architecture, Planning and Geomatics
Supervisors: Francis Carter, Nic Coetzer, Jo Noero & Alta Steenkamp
October 2010
Currently, all that exists on the Power Town site is a result of a series of misinterpretations of the landscape. My proposal for the rejuvenation of Power Town is generated by the opposite; by gaining a thorough understanding of the cultural landscape and context. Only then can a designer generate applicable, meaningful and innovative ideas.
Power Town should be allowed the opportunity to develop and evolve within its current cultural landscape. I intend to exploit the history and culture of Power Town and initiate a productive landscape. This would be a financial, social and architectural injection that would start to revive the area. Using materials originated from the context of Power Town makes for a productive construction that reflects the context and blends in with the landscape. These materials are readily available and by understanding and using them, a local vernacular architecture is started. I see society, nature, and culture as dynamic and unpredictable. These individual systems cannot be forced to develop, but certainly guided into a specific direction.
Ultimately, my architectural interventions will set up conditions that will serve as a catalyst for enabling a better relationship between these systems and my proposal will further be able to adjust to and accommodate the unpredictable needs of the future.
The rejuvenation of the town and the adaptive reuse of the power station would eventually change Power Town to not be an eyesore for the neighbouring population, but rather a positive icon and even an attraction. It will build on existing memories and it will generate new ones that will all contribute to a new sense of belonging.
https://open.uct.ac.za/bitstream/handle/11427/17126/thesis_ebe_2010_beyers_nellis.pdf?sequence=1
Related Articles: