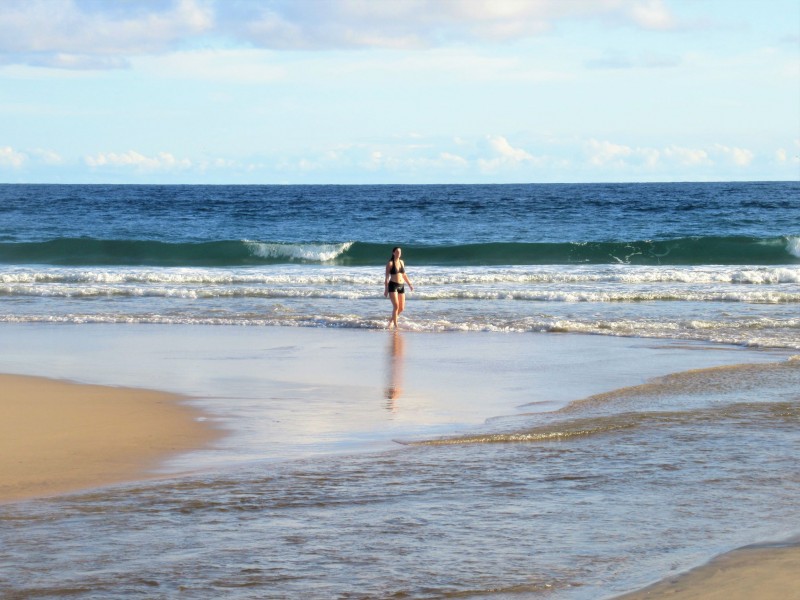 The beautiful Great Brak River and estuary is also increasingly under pressure from the age old battle between urban development and "progress" versus nature and conservation . . .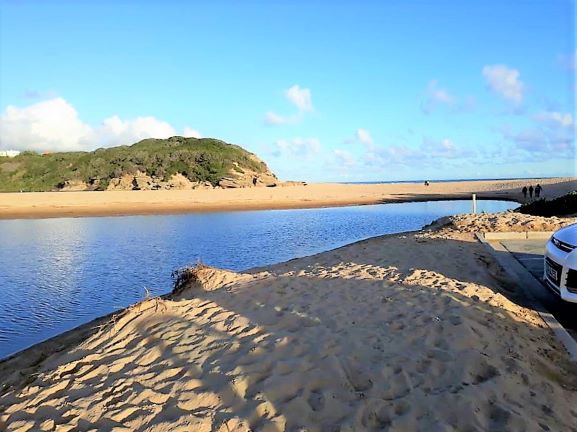 The building of the Wolwedans Dam and the exquisite The Island development did not make it any easier for the river to maintain its natural flow with the ebb and tide of the ocean . . . and the mechanical breaching of the river mouth to accommodate the Island-residents causes its own problems . . .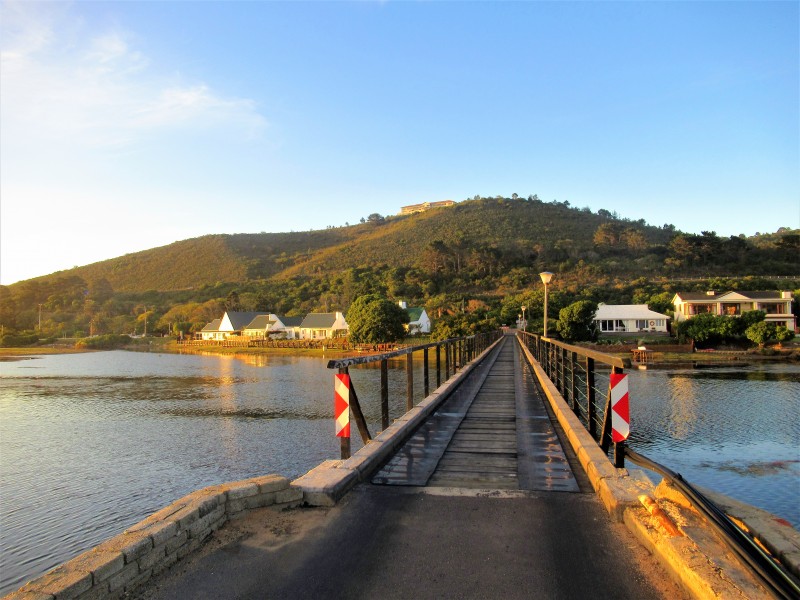 The familiar narrow bridge - the only entrance to The Island in Great Brak River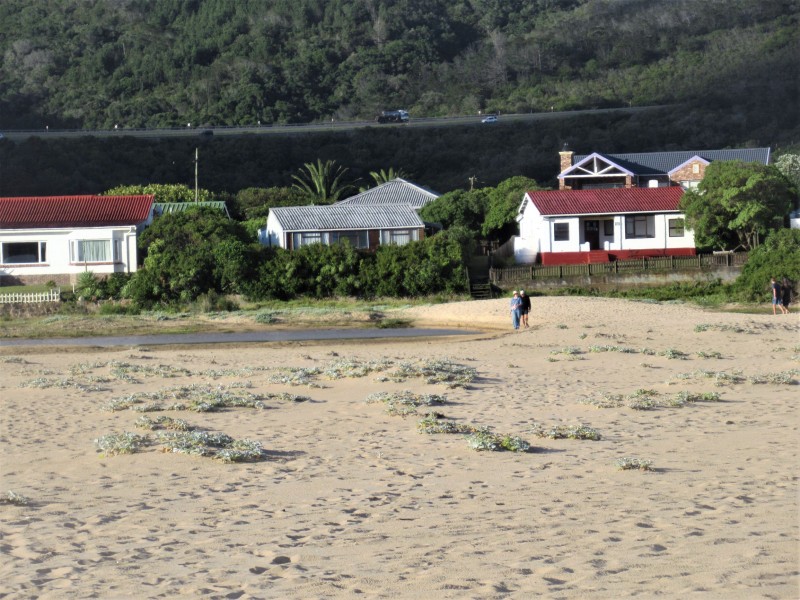 The systematic build-up of sand on the beach that cuts the river off from the ocean and causes vegetation growth that eventually rots and stinks, is an ongoing problem.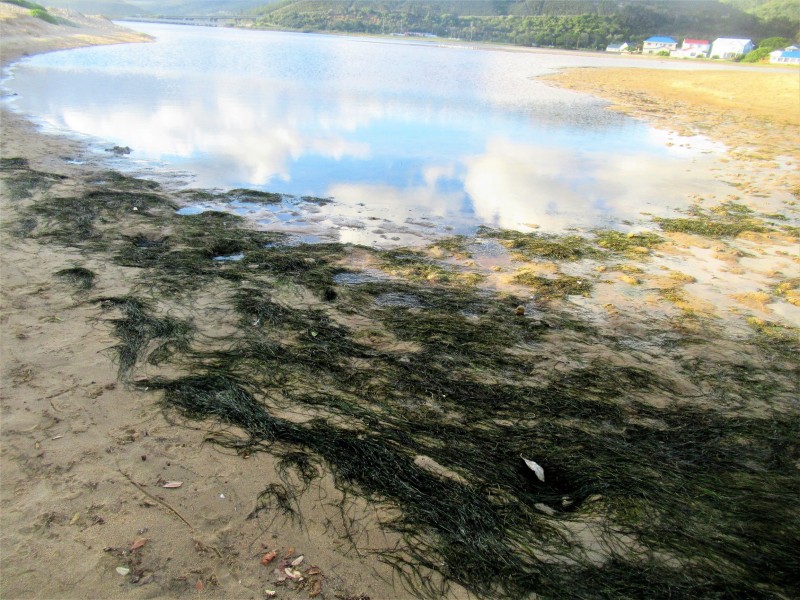 Vegetation growing on the beach and along the stagnant water where the river is cut off from the ocean eventually rots and causes a foul-smelling odour . . . hence the nick name Stinky Bay when the river mouth is completely closed.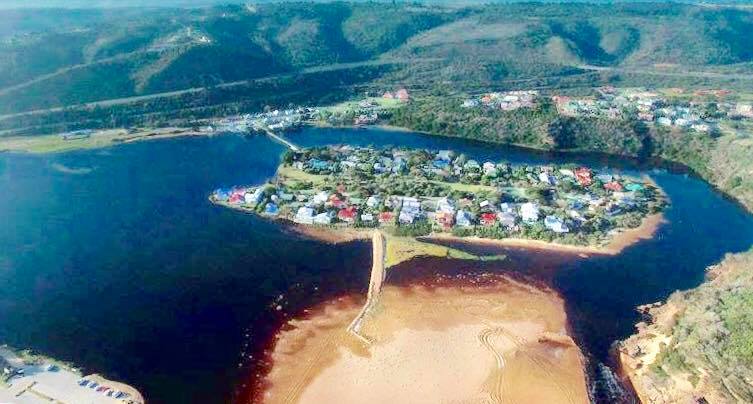 An aerial overview of the Great Brak River mouth and The Island shortly after the mouth was breached earlier this month. In the foreground the accumulation of sand that is washed out by the sea and cuts the river off from the ocean, can clearly be seen . . . .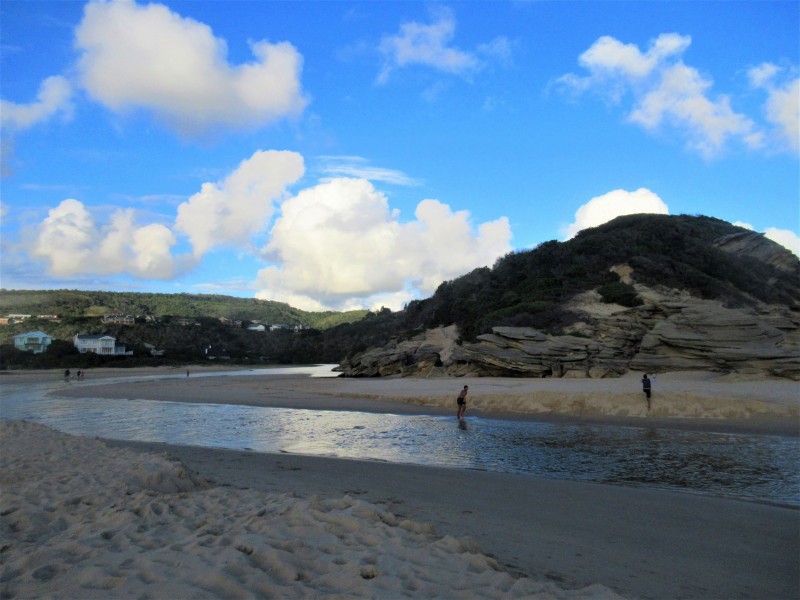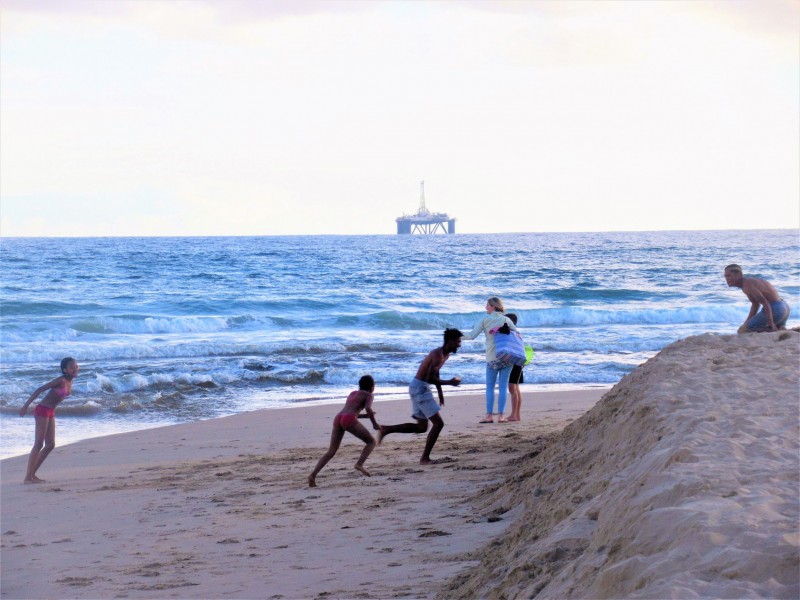 In town, the stagnant water along the main road (Long Street) is an eyesore and breeding place for insects and mosquitoes that also causes a health hazard.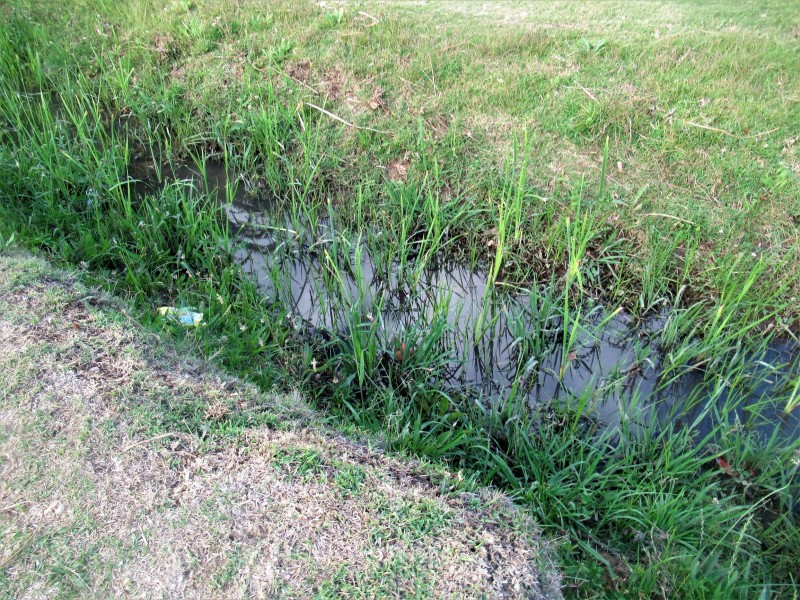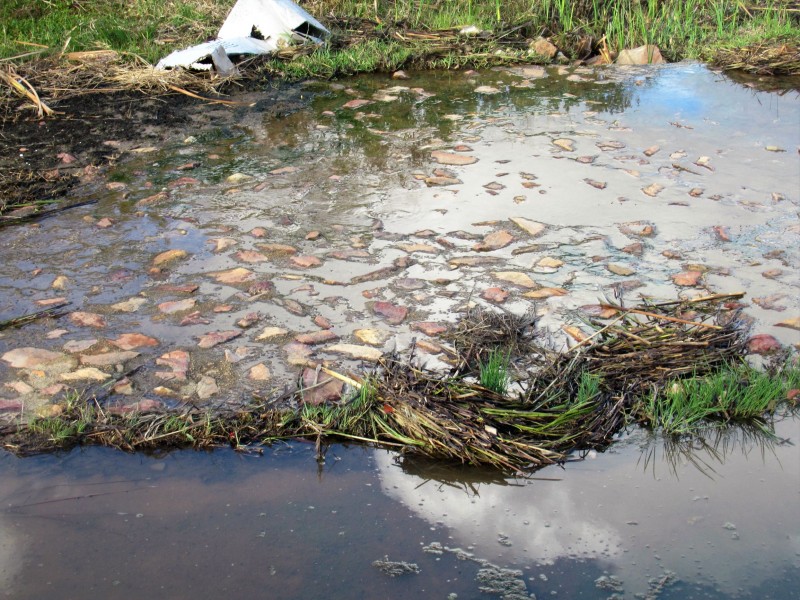 This stone and cement obstruction blocks the natural flow of the water to the river . . .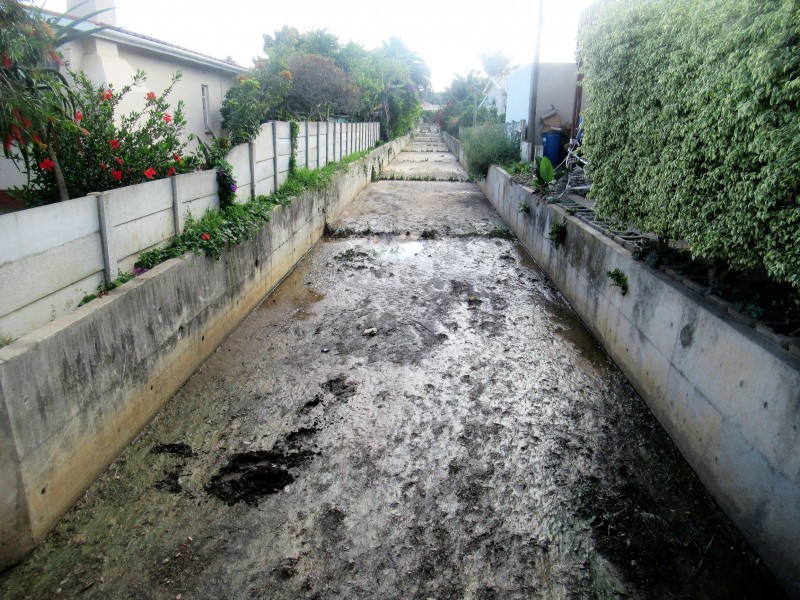 The canal that was built to feed water into the river . . . .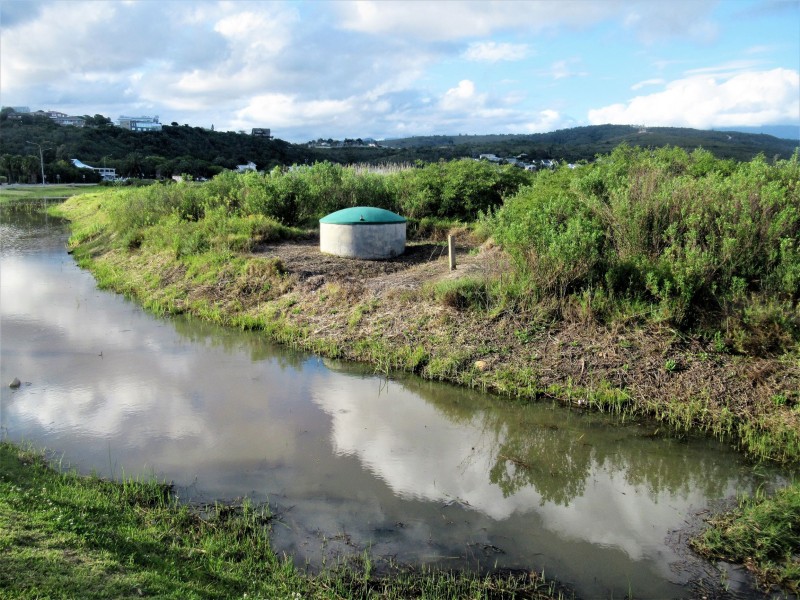 Since the flow of the water is blocked by man made obstructions, it remains stagnant, foul-smelling and a magnet for insects like mosquitoes . . . in Great Brak's main road?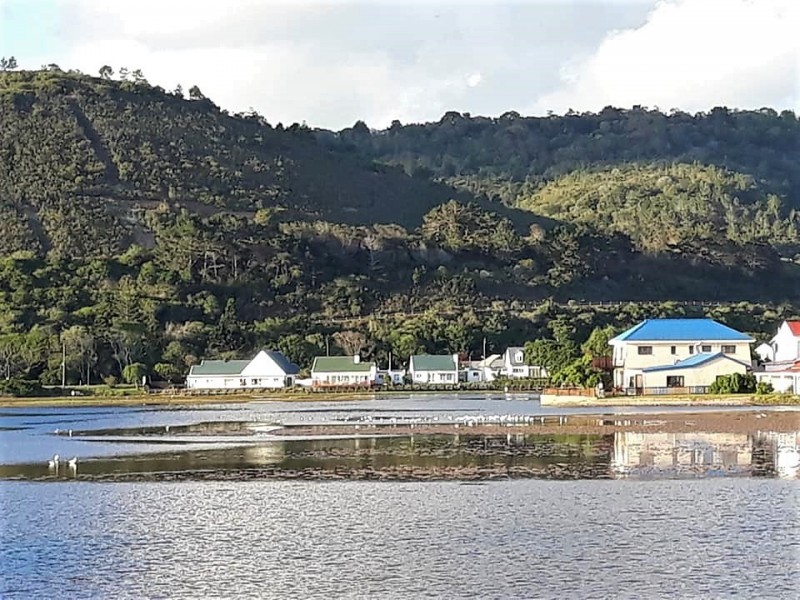 The plight to conserve all three rivers and estuaries in the Mossel Bay municipal area - Hartenbos, Klein-Brak River and Groot-Brak River - has become a mammoth task due to various factors - including politics and too many authorities involved.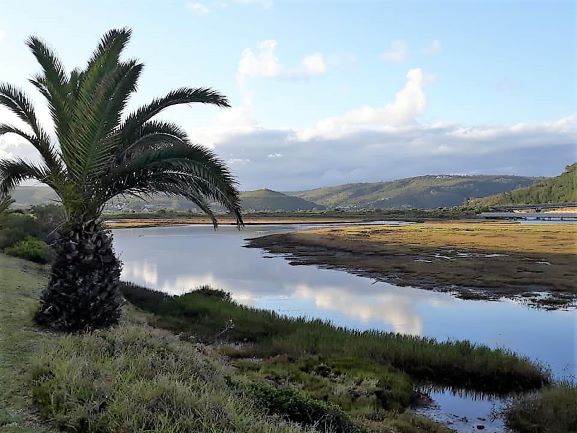 In the end, it seems the burden lies mainly on residents and concerned citizens to fight for the survival of these once pristine natural gems in their midst.
Also read:
http://www.mosselbayontheline.co.za/index.php/news/breaking-news/176-hartenbos-rivier-gesluit-voor-feesseisoen-wat-gaan-regtig-aan-by-mosselbaai-se-drie-riviere
Related Articles: