The family of 21 year old Norwegian student Marie Ostbo who mysteriously disappeared after going for a walk on the beach in Sedgefield on Wednesday has not given up hope for her safe return, the Sunday Times reported.
Her father previously said he fears she might have been attacked as she would not have left her cellphone and shoes on the beach to wade into the water with her brand new camera. He nevertheless has not given up hope, and believes she will be found safely.
Yesterday, five days after she went missing, her sister Helene posted a heartrending message on Facebook and her father, Atle, posted a photo of him and Marie, his youngest daughter.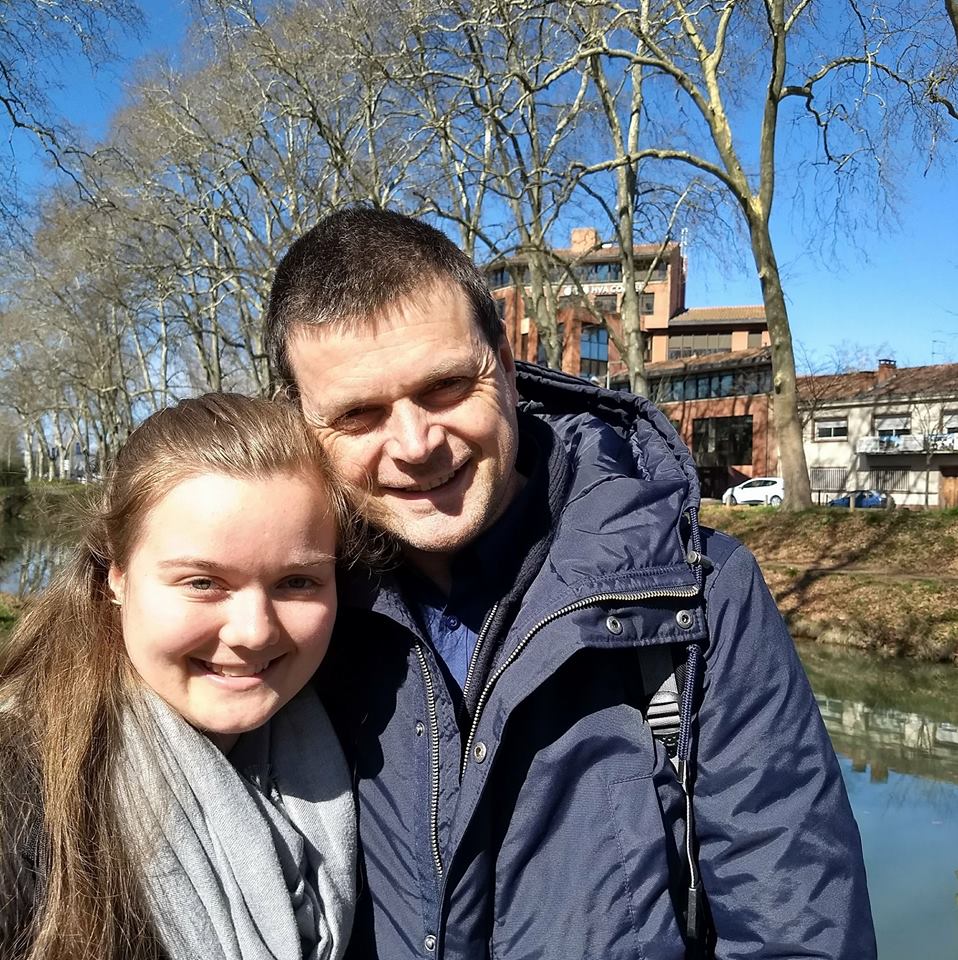 Photo of me and my youngest daughter that is missing in South Africa.
Image: Atle Østbø via Facebook
"My dear sister. We will never give up on you."

These were the words of Helene Ostbo at the weekend as the search continued for her sister' Marie' who went missing while on holiday with a group of students in Sedgefield on the southern Cape coast.

The search for the missing 21-year-old Norwegian entered its fifth day on Monday.
"My dear sister. We will never give up on you. We are strong in our faith and belief. We keep you always in our thoughts and mind. We pray for having you back home' safe and sound'" said Helene in a Facebook post.
Marie arrived on holiday with a group of international students in the coastal Garden Route town on April 18. She was last seen on the beach' about 100 metres away from a backpacker lodge where they were staying that evening.
Despite an extensive search' so far only a cellphone' a hat and shoes belonging to Marie have been found.
Southern Cape Police spokesperson Captain Malcom Pojie said on Monday that the search was continuing both on land and at sea. He said police divers and a helicopter had been involved in the search.
"We have the CCTV footage in our possession for analysis. This is the last known sighting of her on the beach. The search is still underway. We have added an air search by means of a helicopter. At this stage we don't have any additional positive leads that help us in locating her'" he said.
Townsfolk in Sedgefield have reached out to her anxious family in Norway' and offered to keep looking for Marie.
Suzie Bruwer replied to the Facebook post' saying: "Helene. I stay in the Sedgefield area – Knysna. South Africa. We are praying for Marie … all over South Africa."
Yolandi Aggenbach said' "Helene I'm also staying right on the beach just a few metres from where your sister went missing. We are praying and keeping an open eye everywhere we go….keep the faith' much love to your family…"
"Dear Helene' my heart goes out to you and your family. We pray that they will find your sister. I have a holiday home about 50 metres from where she went missing. Everybody is looking and searching for any sign of Marie'" said Liza Gautschi.
Marie's father' Atle Ostbo' earlier told Norwegian newspaper Dagbladet: "We have not given up hope."
He said the group of students had gone for a walk in the early evening but returned to the lodge when the weather turned bad. Marie' however' stayed on the beach.
The group only realised about 30 minutes later when they wanted to have dinner that she was not inside yet and raised the alarm.
He posted a photograph of them together on Facebook.
Marie was taking a break from her studies in political science in Toulouse' France.
https://www.timeslive.co.za/news/south-africa/2018-04-23-hope-and-prayers-that-norwegian-tourist-will-be-found/