Ken Maloney's art gallery and coffee shop in the beautiful off-road coastal hamlet of Tergniet near Great Brak River is an unexpected oasis of abundant light, colour and classy delight for both the eye and the palate.
Jozi's loss is definitely the South Cape's gain . . . and since the acclaimed artist and his wife Zelda decided to trade the concrete jungle for this pristine piece of paradise along the Garden Route, one cannot help wondering what took them so long . . . ? The vibrant, rich colours of Ken's paintings perfectly portray the luscious natural beauty of the area . . . and his superb 3-dimensional creations that radiate light, space and unique perceptions must surely have been inspired by the spacious, untouched beauty of the area that he now calls home . . . ?
Watch this space . . . Ken's new art studio will soon open on the premises . . . and meanwhile visitors can indulge in the variety of delectable delicatessen and meals served in superb surroundings.
Food for the body, mind and soul . . .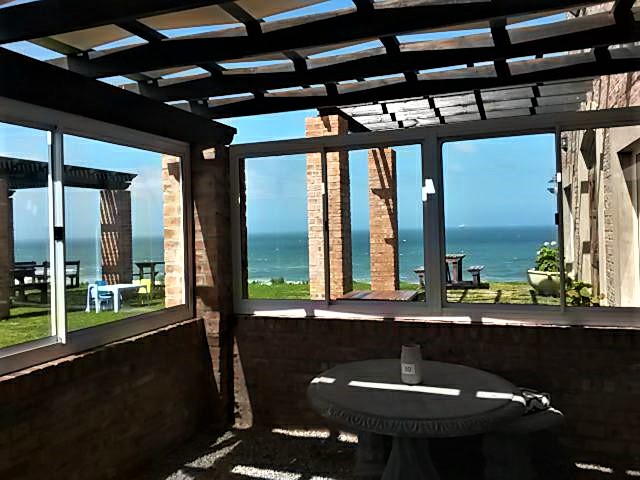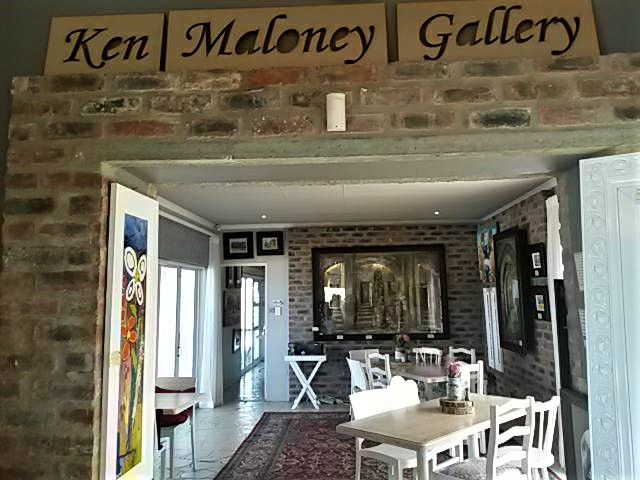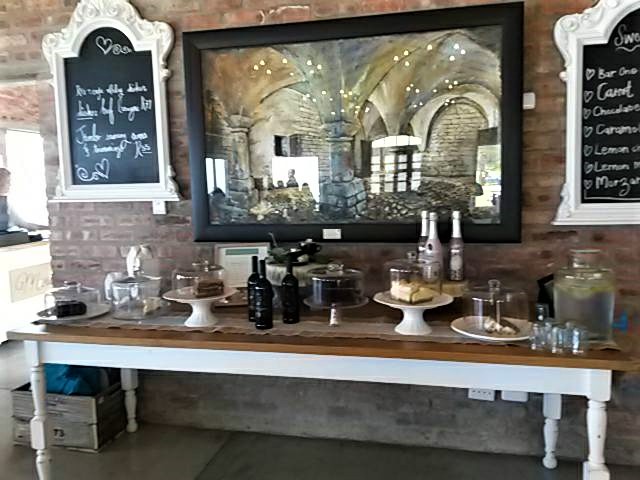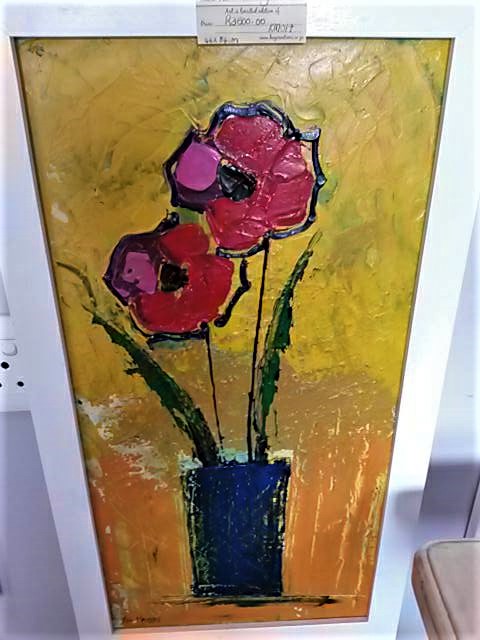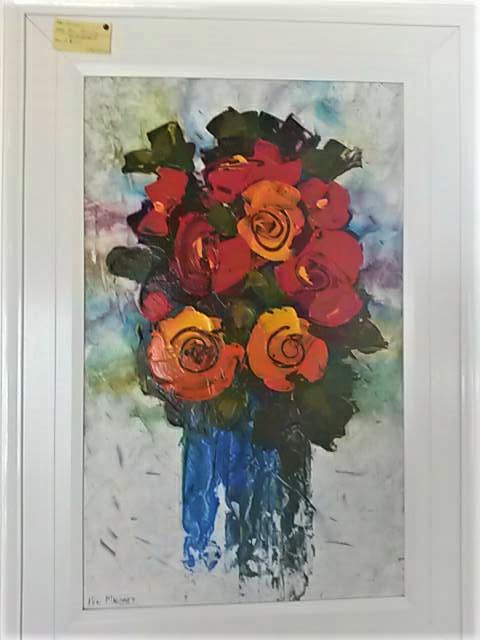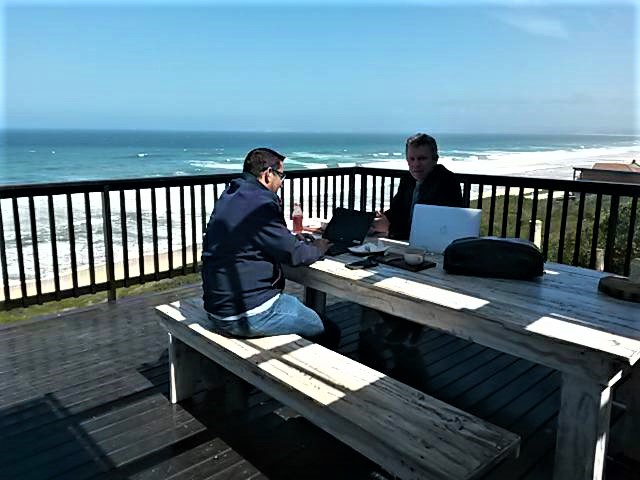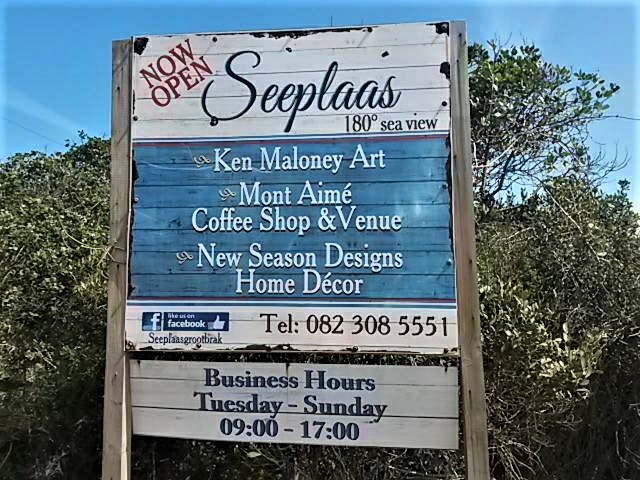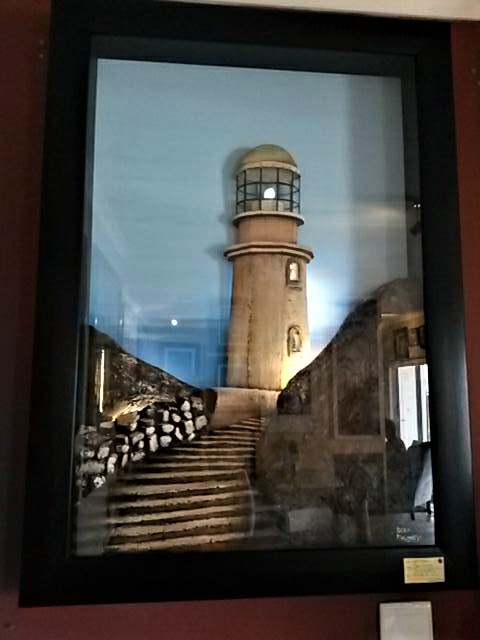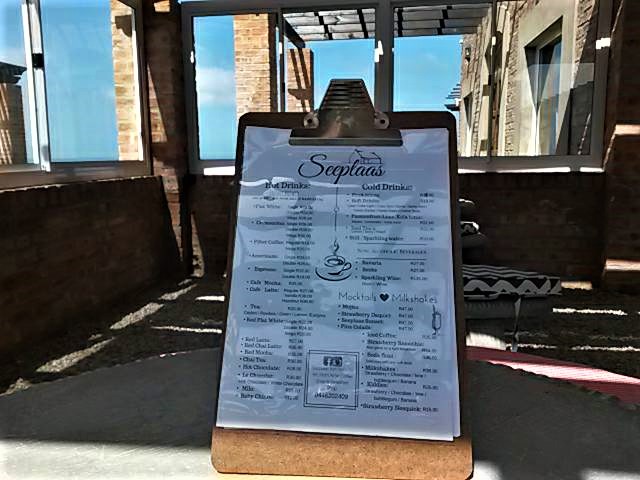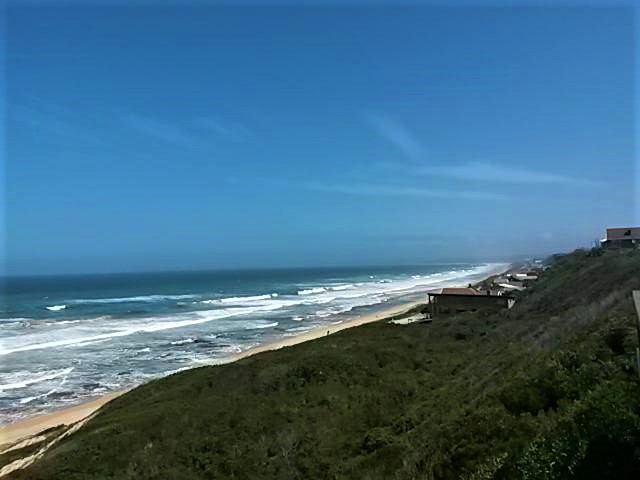 About the artist:
Kenneth Maloney is a South African based artist, situated in Johannesburg. He was born and grew up in the Southern parts of Johannesburg. Ken is married and has a son and a daughter.
Kenneth is known for his art, especially his 3 Dimensional creations. Each piece is hand carved and painted by Ken.
These remarkable master-pieces come alive when illuminated from various angles to create a unique experience with breath-taking perspectives. Ken uses a light weight geo-polymer for the structure and thereafter starts to create the most imaginative wooden doors, carved pots and other finishing's to complete the picture. Every piece is meticulously hand painted and crafted and the piece is then built into wooden box. A beautiful frame completes the picture.
Further dimension is created with lights strategically placed, which when switched on, transforms the piece into a breath-taking new experience. The art piece adds dimension and atmosphere to any boardroom, hotel, entrance, condo, office or home. These pieces remain timeless, as it never appears the same. The proof of Kenneth artistry lies in viewing the pieces.No photography can do justice to these works, as one cannot capture the wonder of three-dimension produces by Ken. Viewing tells the whole story.
These pieces are excellent investment pieces, as there is a limited edition of each. As the numbers sells out, the price increases. Ken has a registered patent on his art work. The patent is not only protecting this art form, which he started in 2002, but also keep it unique, putting a boundary, that this art form does not become copy art.
Zelda Maloney, his wife markets his art nationally and internationally through exhibitions, shows and selected galleries. Ken's work is internationally recognized. International exhibitions,includingDubai, Canada, New York, Middle East, Australia and Namibia.
https://www.heycreations.co.za/about.php
http://www.mosselbayart.co.za/pages/ken-maloney-art-gallery-seeplaas/