Op Groot-Brak word die feesseisoen vanjaar weer gesellig gevier met die tweede gewilde "Lights & Lanterns"-byeenkoms. Die skouspel van drywende kerse en bloeisels vind op 21 Desember om 20:00 oorkant die Polisiekantoor in Langstraat plaas.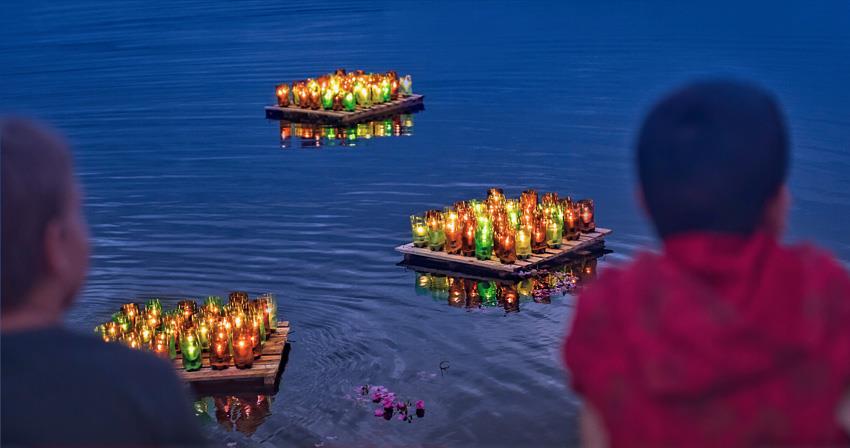 Inwoners en besoekers word genooi om vroegaand met komberse en piekniekmandjies langs die rivieroewer bymekaar te kom in afwagting op die drywende vlotskouspel op die water. Daar gaan gepoog word om sowat 1000 kerse aan te steek.
Lees meer hier:
Lights & Lanterns is a celebration of kindness compassion and grattitude.
Come with friends, family or by yourself, the aim is to have a quiet and peaceful evening on the river bank of the Great Brak River, opposite the Police Station.
Bring a picnic basket a blanket or chairs, come and enjoy the space with like minded folk wanting to give thanks, share in the positive energy, send a message, say hello or say goodbye.
Buy your candle, to light and your card with which to send your message, they are R15 at the Total Garage Great Brak River, the Searle Memorial Church or the NG Kerk Groot Brakrivier.
Candles and cards will also be available at the event.
Take a look at last years video clip of this successful event: