Great Brak business owners last night took an optimistic step towards putting their little "forgotten seaside town" on the map by establishing an official business forum committee and laying the groundwork for an effective neighborhood watch to curb the escalating crime in the town centre.
Convenor Mike Ehrman, editor of Great Brak Post (far right), was unanimously appointed as chairman, while Donovan Claassen (middle) and Jorrie Jordaan (left) were appointed as secretary and treasurer respectively.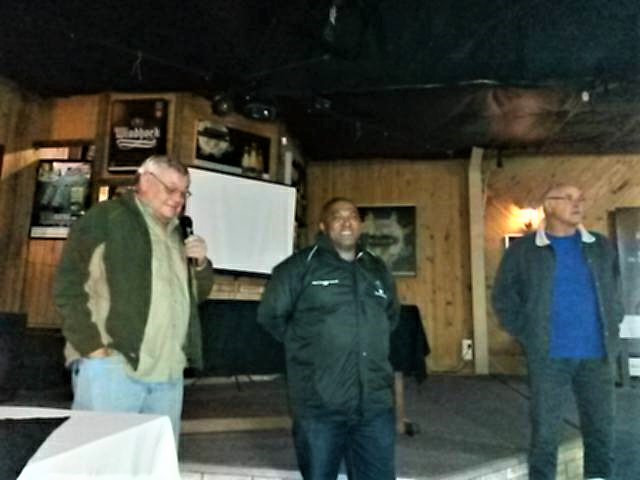 Approximately 40 business owners of the greater Great Brak area, as well as several representatives from the Mossel Bay Municipality's town planning division and ward councill ors attended the meeting at the De Dekke conference centre.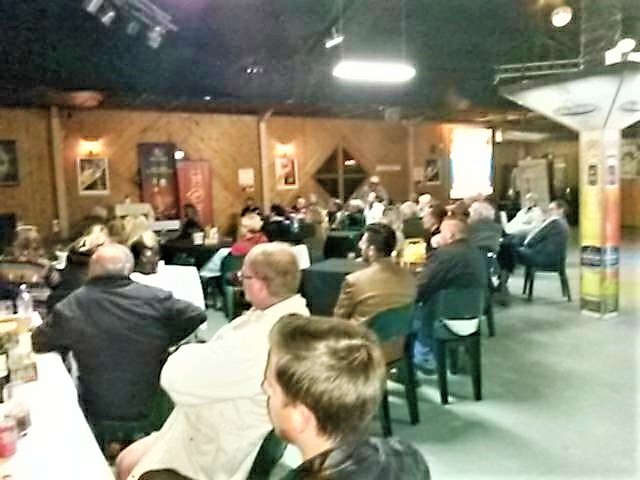 Carl Venter and Jaco Roux gave a brief overview of the Spatial Development Framework and Precinct Plan which are aimed at preventing urban sprawl and compacting development around the business centre. The plans for the four precincts – Professional precinct, Small business precinct, Cultural/historic precinct and CBD precinct were briefly discussed, accentuating the need to uplift, conserve and retain the older buildings and turning anchor businesses such as the shoe factory into a tourist attraction.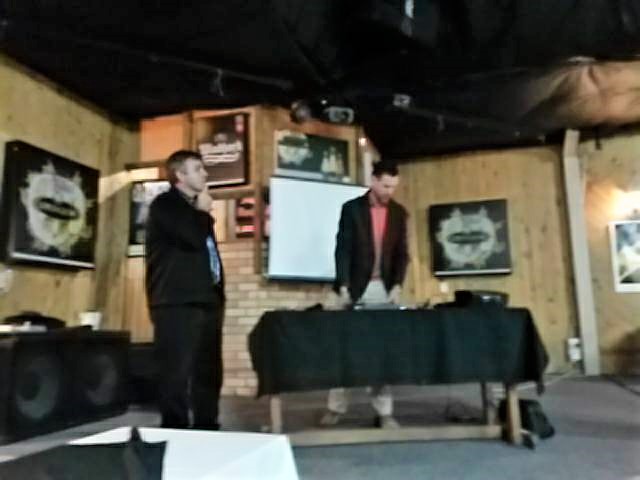 "Ons wil nie baie mense na die gebied lok met behuising nie, aangesien hier nie baie werksgeleenthede is nie. 'n Holistiese benadering word gevolg met die ruimtelike oorsigplan om residensiële ontwikkelings terug te bring na die sakekern," het Roux gesê.
Rakende die vloedlyn en -risiko's wat besighede en huise in Langstraat beïnvloed, kan niks gedoen word nie en bestaande grondeienaars wat in die toekoms daar wil bou, sal dit op eie risiko doen.
Despite the upbeat and positive vibe at the meeting, the sad news and reality is that the major and long-awaited upgrading of Great Brak's roads, pavements and storm water system at a cost of approximately R25 M is due only around 2025 due to funding, privatization and the slow grinding of the state wheels. The sewerage problem was said to be a "multi-year programme" and the end is nigh . . .
"Great-Brak has been overlooked for too long. It needs to be tidied up," one business owner said. Ward 4 Councillor Annetjie Janse van Rensburg agreed and said Mayor Harry Levendal supports the community's grievances and has their back.
Other plans include branding to attract visitors from the N2 with signage and billboards, better traffic and speed surveillance in Long Street and a strong neighbourhood watch similar to the effective Midbrak NW to address the alarming increase in crime in the business centre.
'n Dorp is wat die inwoners daarvan maak. Die Grootbrak-Sakeforum het die leiding geneem en met so 'n geesdriftige groep mense onder leiding van 'n bevoegde komitee, kan dié pragtige kusdorp mettertyd ontwikkel tot een van die spogdorpe op die gewilde Tuinroete.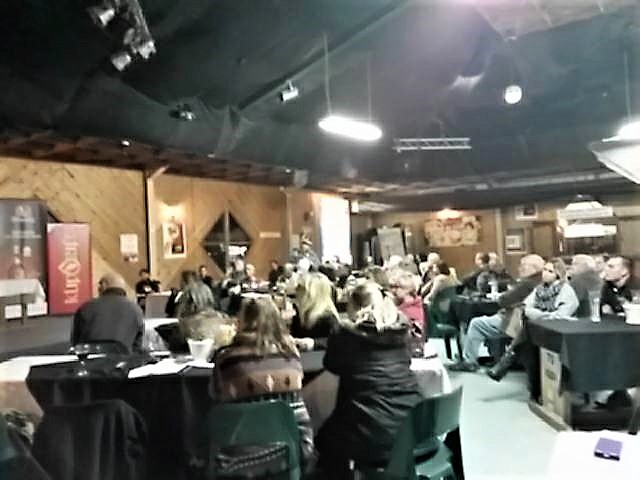 Jorrie Jordaan – nuutverkose tesourier van die Grootbrak-Sakeforum, is ook gretig om 'n sterk buurtwagstelsel vir die sakekern op die been te bring.