The old German saying "Guter wein braucht kein Aushängeschild" comes to mind after blatantly over-indulging on crispy veggies, salads and a variety of home cooked meat dishes from a "lip-lekker" 3-course buffet meal at the Beach House Restaurant in Mossel Bay. That is – if you know where to find the rare gems!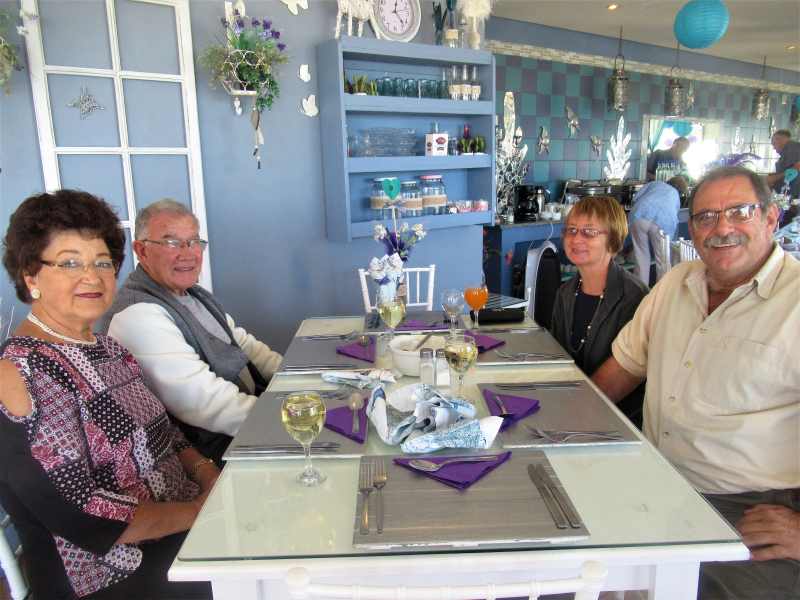 Located unobtrusively at the most southern spot of the busy Spar Centre Da Nova, the unpretentious entrance reveals nothing of what lies behind the glass door. Upon entering, you are first blown away by the spacious, sunny and subtly decorated interior with sweeping views over the ocean and bay.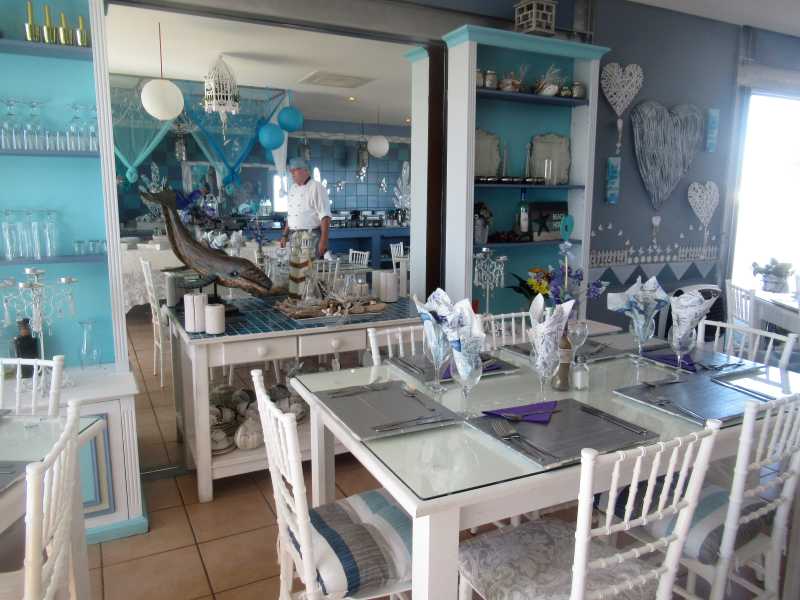 The reflected light-play from mirrors, glass and silverware enhances the illusion of open space . . . and the artful display of fresh fruit, salads and other delectables automatically draws one to the buffet counter where the aroma of a dozen sizzling dishes tickle your taste buds . . .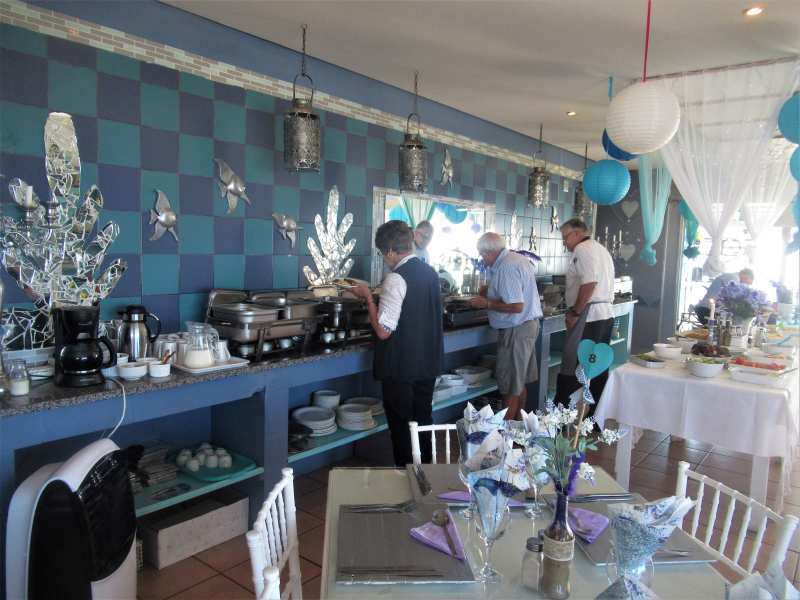 The owner-run, fully licenced Beach House Restaurant is the latest "baby" in the food industry of the well-known local culinary guru couple Leon Gouws and Elize van Wyk. The chef couple shares 37 years of experience in the industry and needs no introduction to the Southern Cape, especially after turning the Mossel Bay Yacht Club Restaurant (The Galley) into a flourishing "meet & eat magnet" for locals and visitors during the ten years they were in charge of it until 2014.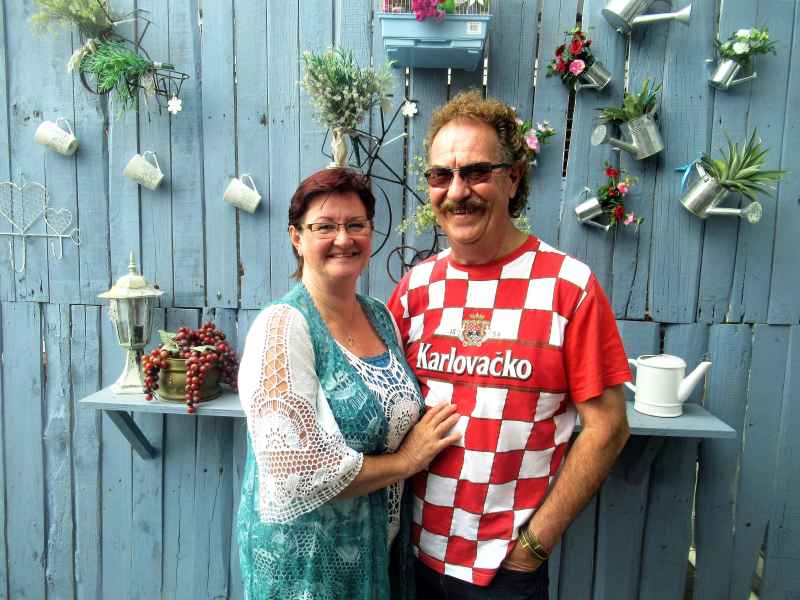 Photo: When two passionate foodies meet and mingle, one can expect sparks to fly in the kitchen – literally and figuratively! Leon Gouws and Elize van Wyk have honed, combined and perfected their culinary skills and expertise over a period of 37 years to form a formidable dream team and culinary tour de force – together they can cook up a storm of delectable dishes that WOO even the most fussy and finicky diners.
The Beach House Restaurant only opened its doors in November last year, but has already made waves as a classy, comfortable restaurant and function venue offering affordable, quality meals and service in spectacular surroundings.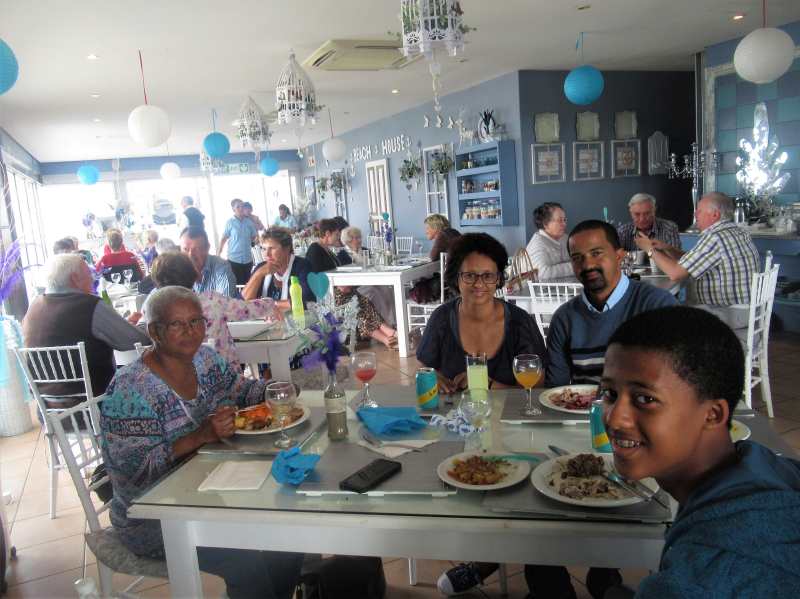 Currently specializing in three daily buffet meals that vary constantly according to the chef's inspiration (and moods?
) Leon and Elize plan to gradually expand the menu to also include A La Carte meals, home made cakes and other specialities.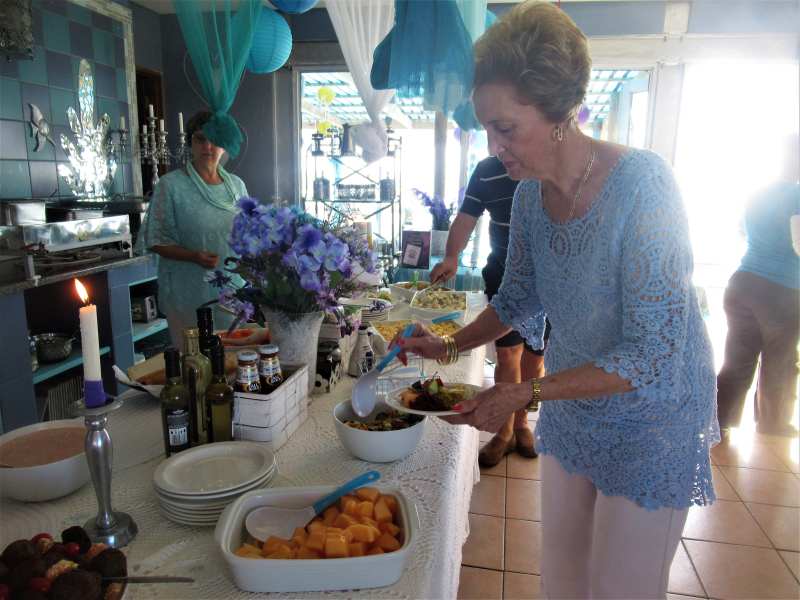 The lunch and evening buffet meals include a free glass of wine, a wide variety of warm and cold dishes, ten fresh salads, a choice of veggies, four meat dishes, dessert and coffee. Their special Pensioners' Lunch Buffet at discount prices on Wednesdays and Fridays is already a hit among locals.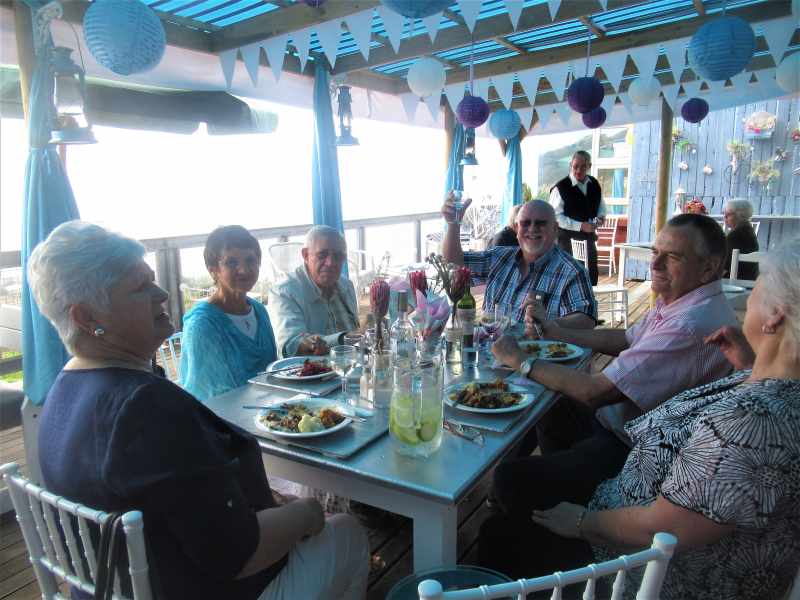 Apart from being an ideal venue for birthday or business parties, weddings and other functions, the restaurant is also renowned for their excellent catering and platters for any function in Mossel Bay.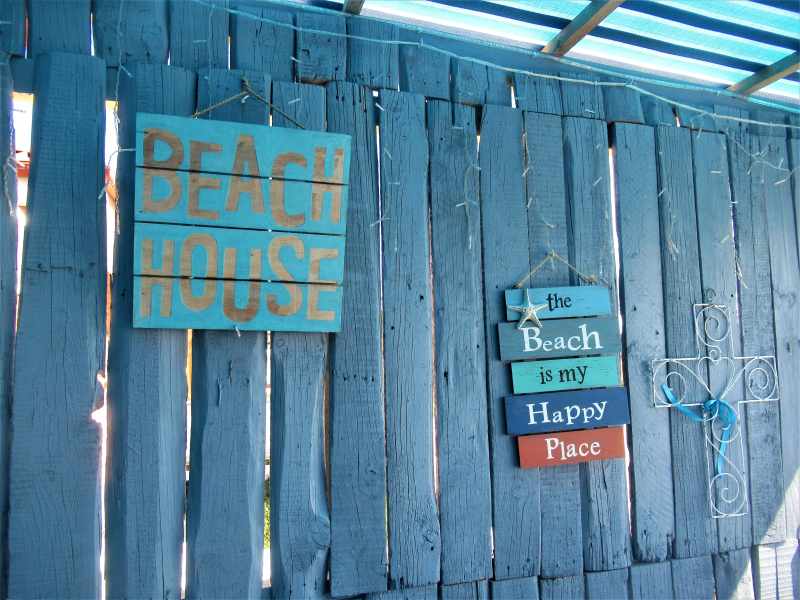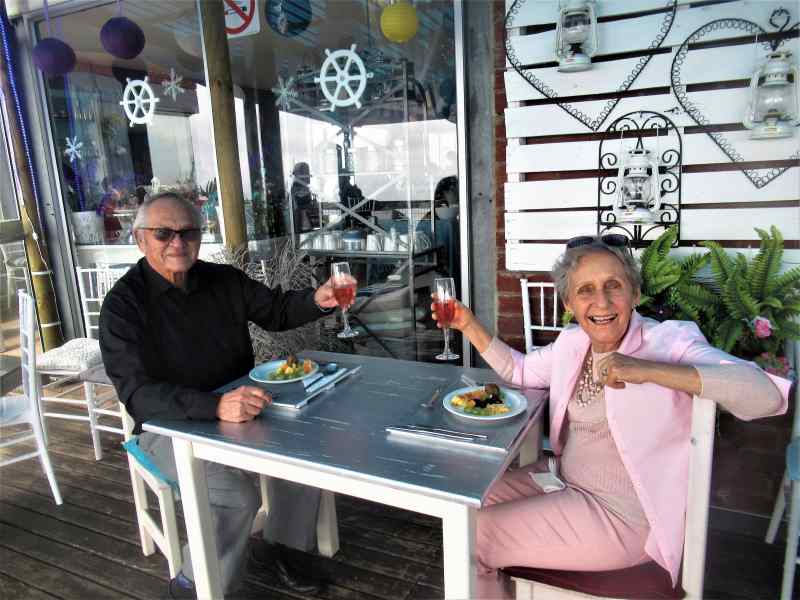 FULLY LICENCED, QUALITY FOOD & SERVICE, SUPERB VENUE & ATMOSPHERE
Beach House Restaurant is a fully licensed up-market buffet restaurant offering guests a relaxed atmosphere with outstanding and affordable quality, traditional South African buffet.
The restaurant offers indoor and

outdoor seating for up to 80 people. The deck area offers shade for warmer days and a spectacular sea view overlooking the bay.

Beach House Restaurant is an ideal venue for birthday parties, functions, weddings and business meetings/functions in Mossel Bay. The beautiful beach theme décor, spectacular sea view and quality cuisine is hard to beat.

Value for money, excellent quality buffet breakfast, lunch or dinner. The restaurant offers three daily buffets, except on Sunday when they only offer a breakfast and lunch buffet. All meals are freshly prepared daily, ensuring top quality and freshness.

The owners of Beach House Restaurant are well-known for their excellent catering and platters for any function at any location in Mossel Bay. Choose your own menu for your function according to your specific preferences.



Buffet Hours at Beach House Restaurant in Mossel Bay:
Mondays to Saturdays
* Breakfast Buffet from 09:00 to 11:00
* Lunch Buffet from 12:15 to 15:00
* Dinner Buffet from 18:00 to 22:00
Sundays
* Breakfast Buffet from 09:00 to 11:00
* Lunch Buffet from 12:00 to 15:00