Delfino's Restaurant is much more than an ordinary eatery in superb surroundings – it is the quintessential FOOD EXPERIENCE and personification of what the essence of feel-good dining is
truly all about – food for body, mind and
soul.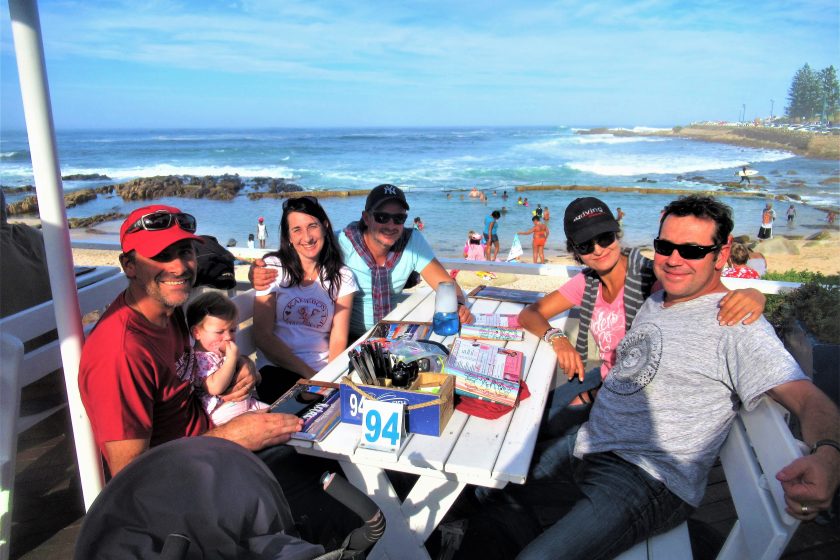 Set literally on the water's edge in Mossel Bay's most prime spot at the Point, with sweeping views across the bay and mountains, the location alone is a million dollar magnet for nature lovers and tourists. Watching surfers, schools of dolphins and whales frolicking in the surf is a priceless and complimentary addition to the extensive menu.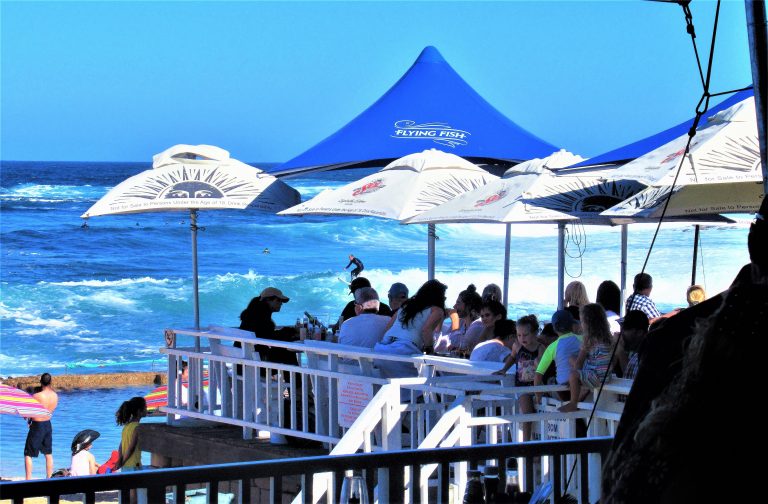 The popular "kids' park" that seems to be a natural extension of the restaurant, is another extra bonus. Parents can relax and keep a watchful eye from the deck while the young have their wild and wonderful way at the tidal pool, swings, rock pools and green lawns.

"If more of us valued food and cheer and song above hoarded gold, it would be a merrier world." -J.R.R. Tolkien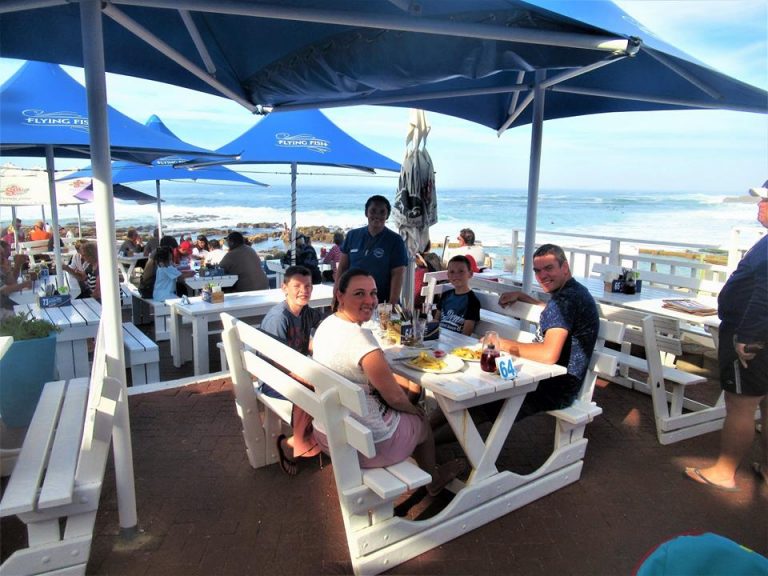 Fully licenced and catering for the whole boksomdaais – from early bird coffee drinking, newspaper reading locals to trendy international tourists and young night owls – Delfino's favours an inclusive cosmopolitan style flavoured with a sprinkle of South African spice.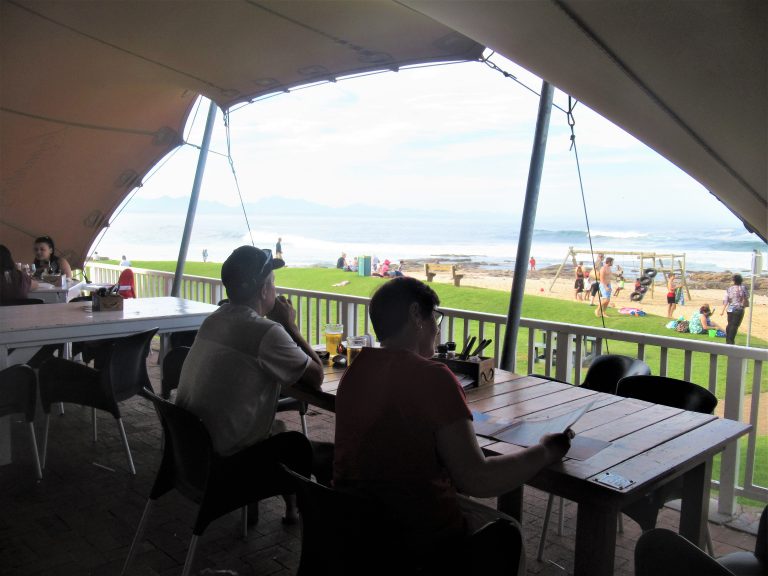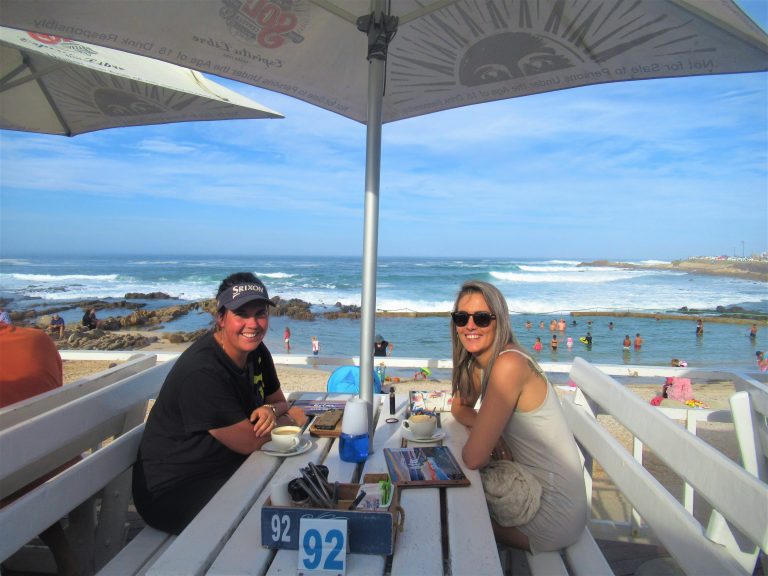 The comprehensive A la Carte menu boasts an interesting and appetizing assortment of local and Mediterranian cuisine ranging from light meals, pizzas, pastas, burgers and salads to seafood, steak and lamb shank. A kiddies menu, as well as platters, baskets and toasted sandwiches made to order provide amply for the young and not so hungry. On weekends, a special breakfast buffet is served from 8 – 12 am.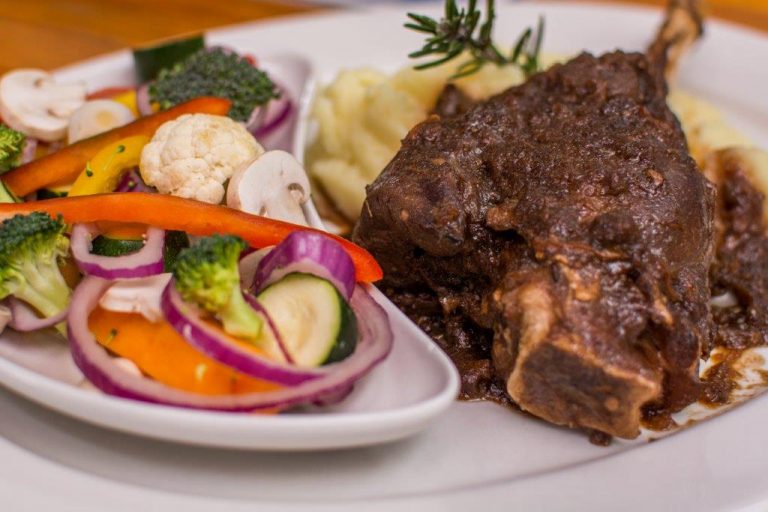 "You don't need a silver fork to eat good food." -Paul Prudhomme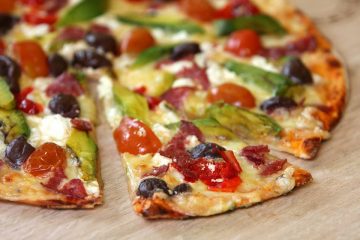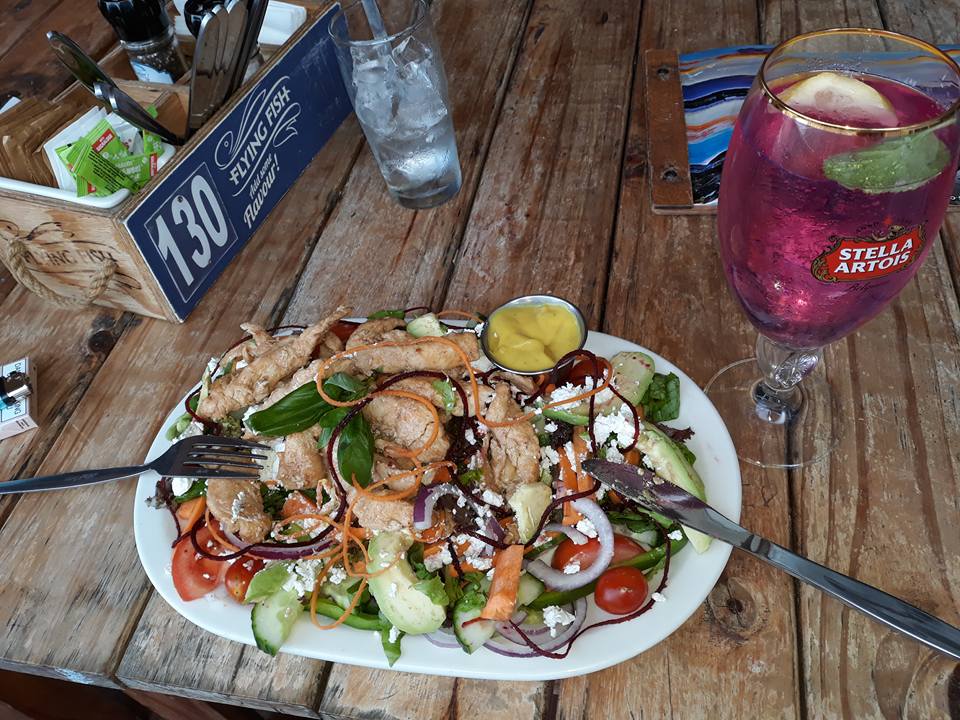 "We all eat, and it would be a sad waste of opportunity to eat badly." -Anna Thomas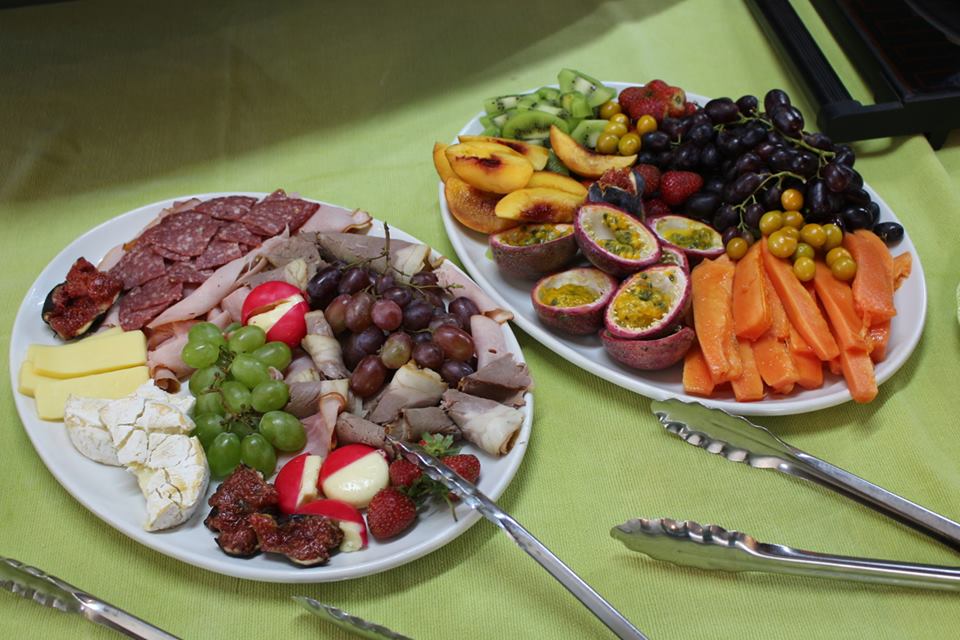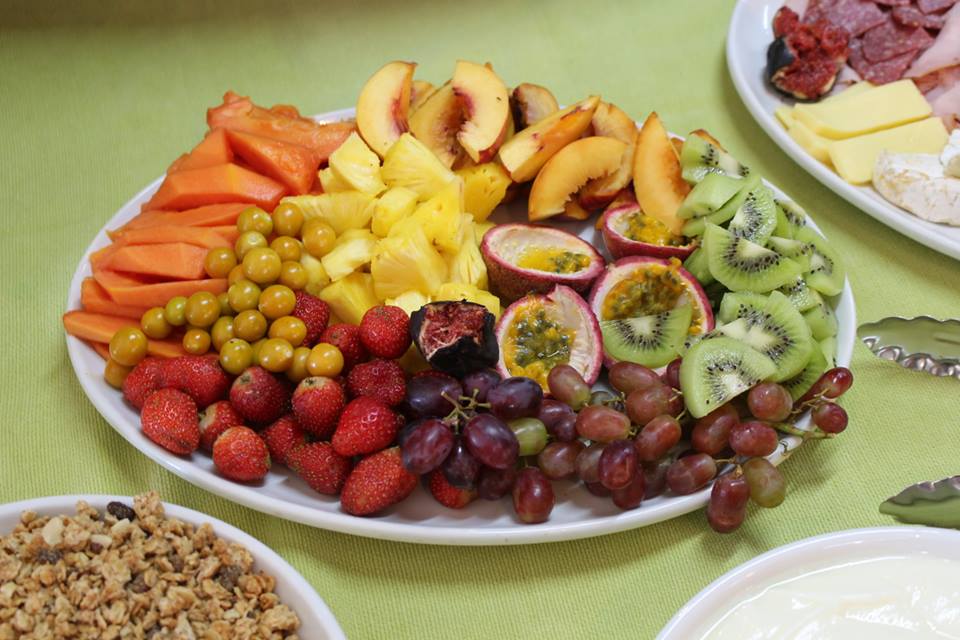 The wine list includes some top notch South African wines and bubbly, while guests also have a wide choice of interesting cocktails, cold beverages and craft beer and Gin & Tonic on Tap.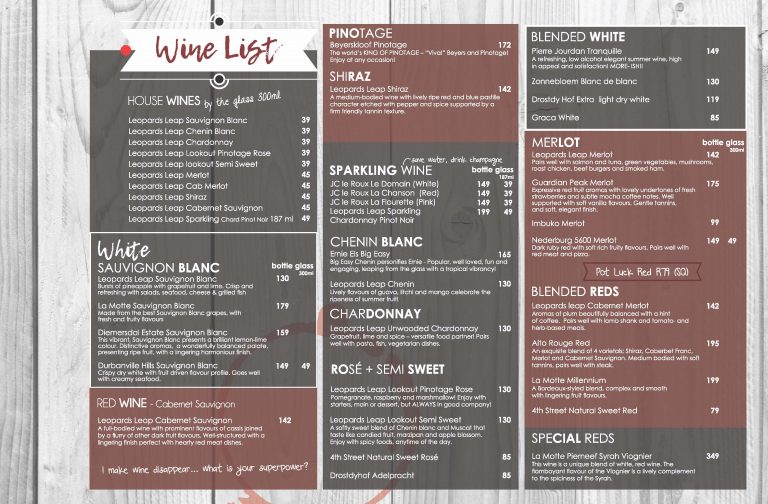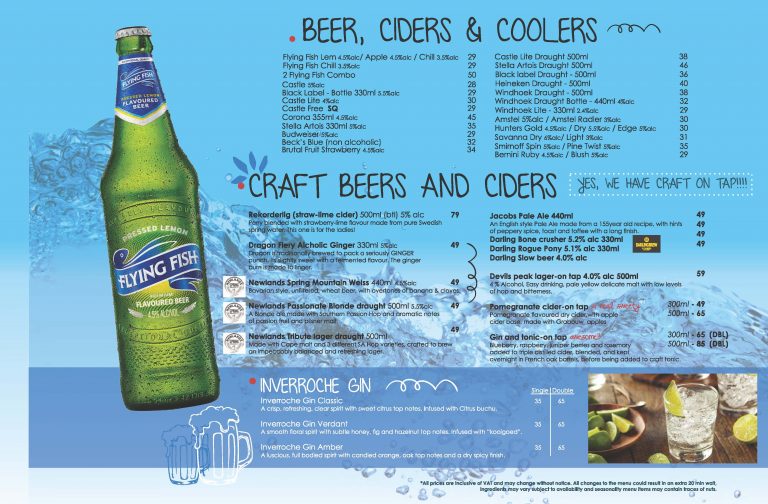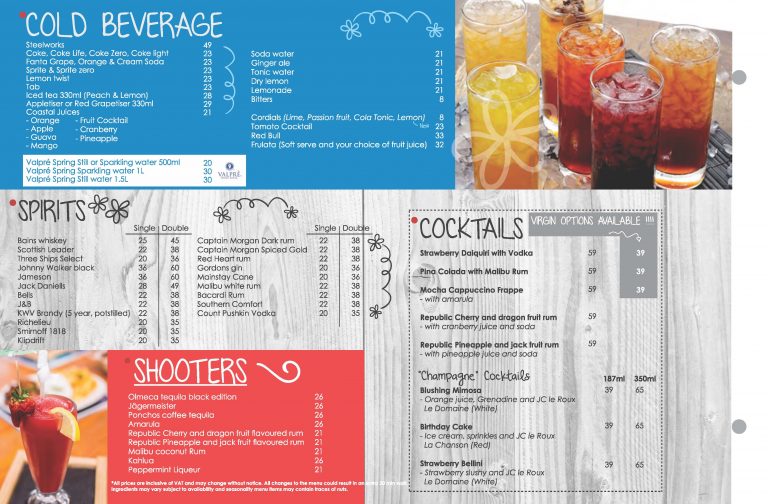 PASSION FOR FOOD – PASSION FOR LIFE
Says general manager team Johan and Wanda Coetzee: "We are passionate about great, fresh and innovative food and we love what we do. All meals are made to order and instead of only the customary chips, we also give customers a healthy choice between two salads or Mediterranean roasted veggies.
"Interacting with our clients, listening to them and catering to their versatile needs with a choice selection of interesting and exciting dishes is what it's all about.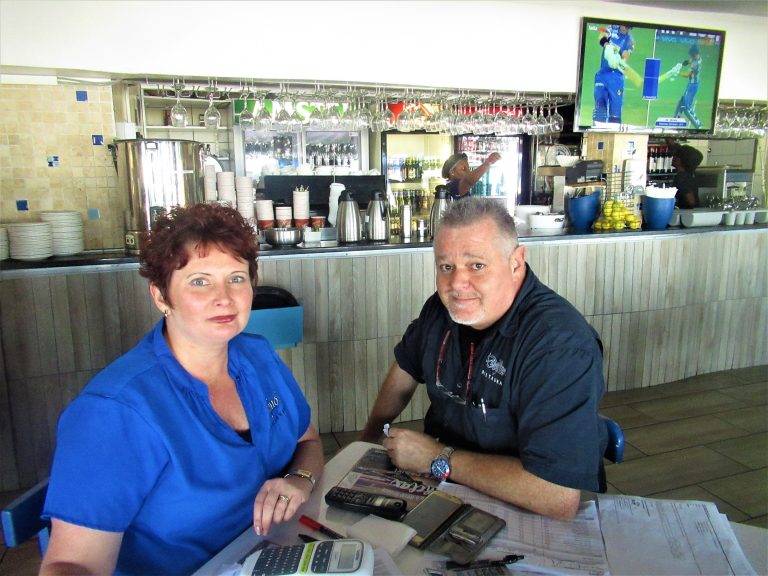 "We want to give our customers a great experience and don't mind spending extra money to invest in top quality equipment, products and fresh ingredients for that purpose. We cater for the whole family and want everybody to feel welcome and to enjoy themselves with great food in superb surroundings. "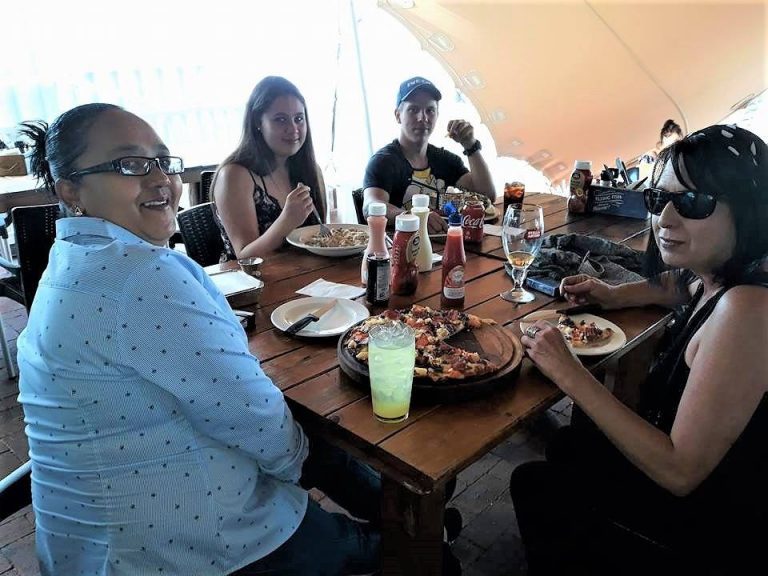 Delfino's can seat up to 450 guests. The inside of the restaurant is less spacious, but the canvass canopied Beach Lounge which is also used for the popular weekend Breakfast Buffets and private groups, provides ample shelter from the elements on less perfect days. In high season, the open deck is usually jam-packed with bathers, visitors and locals soaking up the sun and enjoying the exquisite scenery.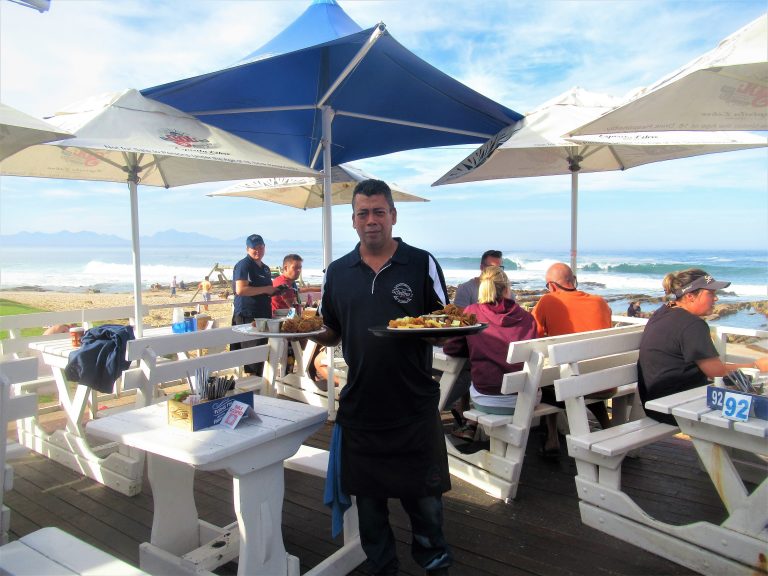 Thanks to its close proximity to the beach and tidal pool, sun seekers and bathers can casually pop in anytime for a scrumptuous meal and refreshing drinks when they need a break from the hot sun.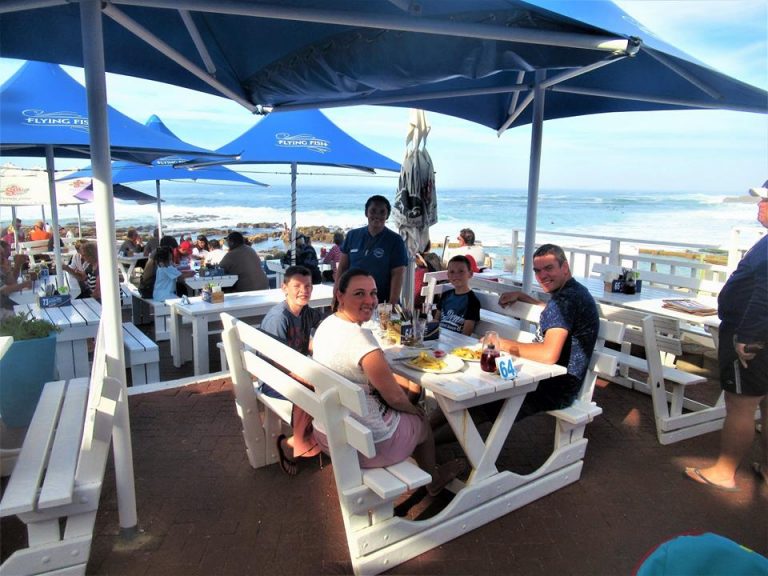 Mossel Bay's mild Mediterranean climate and beautiful sunsets make this a most popular venue for sunset drinks and dinner throughout the year. It is also a perfect viewing spot to watch the antics of the ever-present surfers and dolphins, and whales that frequent the bay in whale season between November and April.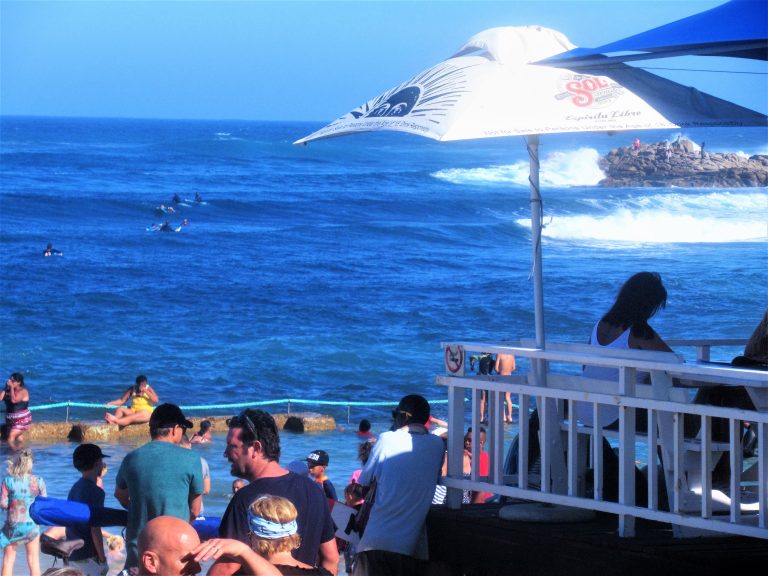 "One cannot think well, love well, sleep well, if one has not dined well." -Virginia Woolf
Delfino's Restaurant is open 7 days a week for breakfast, lunch and dinner.
Mondays to Thursdays: 07:00 to 22:30; Fridays to Sundays: 07:00 to 23:00.
Buffet Breakfast on Saturday & Sunday mornings from 8 – 12 AM.
Thursday nights: Half Price Special on a variety of dishes, except during school and public holidays and/or special events.
Point Road
The Point
Mossel Bay
6500
Tel : 044 690 5247
email: This email address is being protected from spambots. You need JavaScript enabled to view it.
GPS: 34° 10′ 58.16″ S 22° 09′ 24.44″ E
​"There is no sincerer love than the love of food" – George Bernard Shaw

"Cooking is like love. It should be entered into with abandon or not at all." -Harriet van Horne