Meet Frik and the team from TopUp Mossel Bay
If you're a Mossel Bay local you've probably met Frik Hayward from our TopUp service station in Marsh street. A former farmer from the Loxton area in the Bo-Karoo, he relocated with his family to Mossel Bay and has been in the local fuel servicing industry for more than 16 years.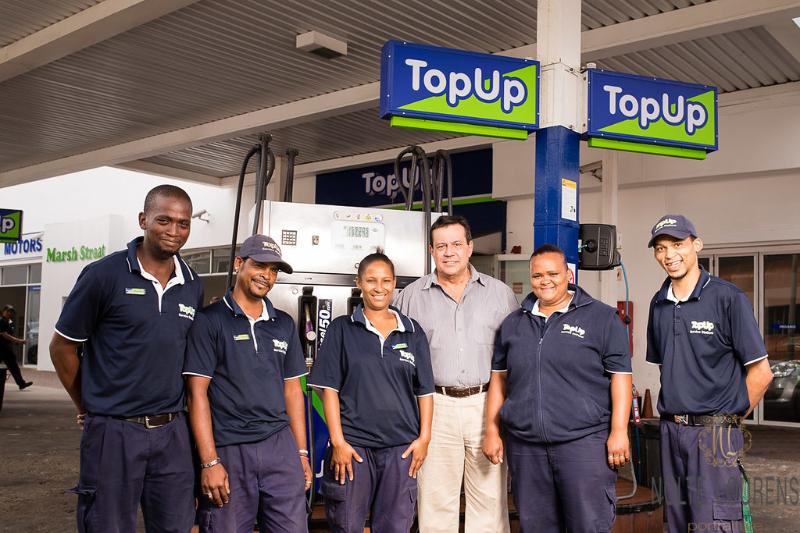 Many of you would remember that up until two years ago, the service station in Marsh street was an Engen with a Volkswagen dealership right next door. In November 1999, Frik bought shares in this business and also took over the day-to-day running and management of the service station, and in 2015 it was changed to a TopUp.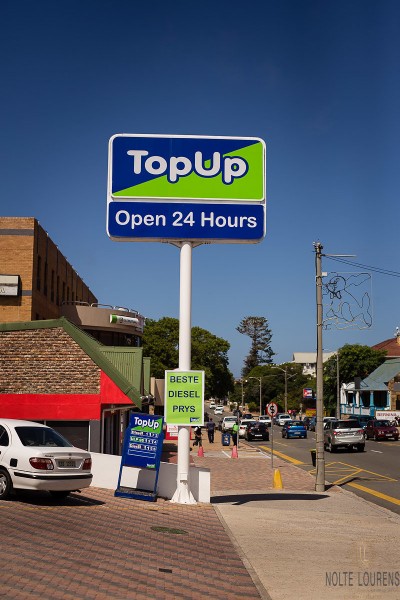 If you ask him why he decided to form a partnership with TopUp he just says that it was the best, logical choice.

"By that stage, I've known Sean (Ekström) for years. He is such a personable guy and I knew that I could trust him. On the other hand, when you're dealing with large corporations you are just a number and the decision-making process can also become quite lengthy. I can't tell you how many hours I spent on the phone with call centres!"
Frik has now been with TopUp for 2 years and has not regretted his decision for one single day. The fact that it's a local business means he can pick up the phone and immediately speak to someone that can address his specific needs. Southcape Petroleum also offers the best infrastructure, has a local depot, and their own fleet of trucks. Frik accredits their successful partnership to the high level of personal service as well as Southcape Petroleum's reliable fuel supply to their service stations.
You can stop at the Marsh street TopUp any time, day or night, and there will be a friendly petrol attendant, ready to assist you. These attendants are the lifeblood of the business and Frik is proud to say that their staff turnover is extremely low.


TopUp Mossel Bay employs 16 local individuals and some of them have been with Frik for many years – Ann Pedro has been working with him for more than 16 years and Alton Blau, who has also been with him since the very beginning, started as a petrol attendant and is a supervisor today.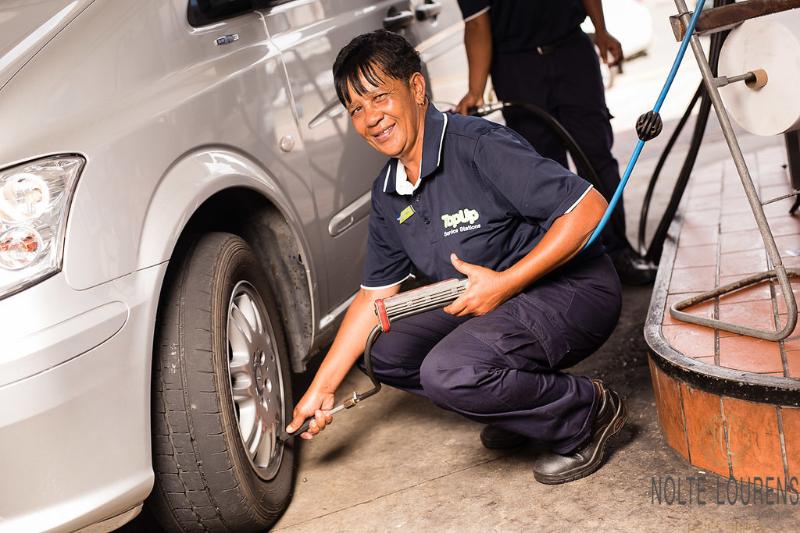 Birthdays, holidays, rain or shine, the team works around the clock to ensure that visitors to the Mossel Bay branch always receive friendly, professional service. They see early morning school runs, tired long-distance drivers; nervous first-time drivers and excited holiday makers, and can write a book about all the funny and strange things they have seen.
So the next time you visit TopUp Mossel Bay, ask your attendant how their day has been, they might surprise you with an interesting story…
TopUp Mossel Bay is a proud locally owned and managed business whose passion is to supply impeccable service to the Mossel Bay community.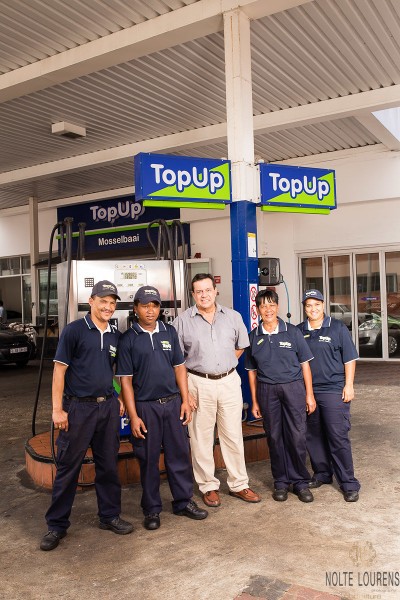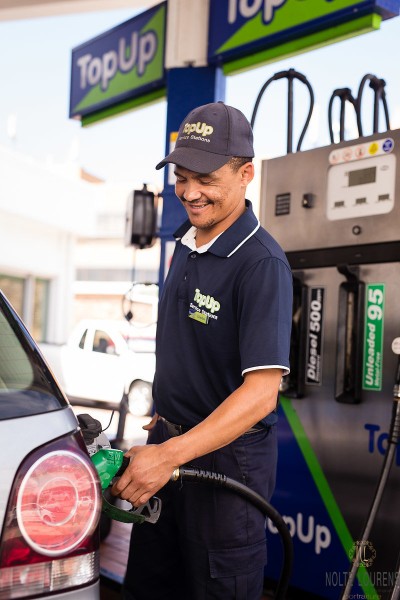 The fearless dame of Mossel Bay
Working at a 24-hour service station means that you see quite a few funny things. Frik tells us about one of the most memorable:
It was about 10 years ago. I was working in the office and keeping an eye on the security monitor. A petrol attendant was opening the bonnet of a car to check the oil and water and all of a sudden he just dropped it and ran away! The next thing I saw was an elderly lady re-opening the bonnet, grabbing what turned out to be a puff adder by its tail, dragging it out from the engine, and then she started smashing it with the dipstick that's used for measuring the underground fuel tanks! I ran out to check if she was okay. Dead snake in hand she calmly informed me that she has killed many a puff adder in her lifetime and that there is no cause to worry.
We filled up her car and she was merrily on her way. Needless to say, the petrol attendant never looked at old ladies the same way again!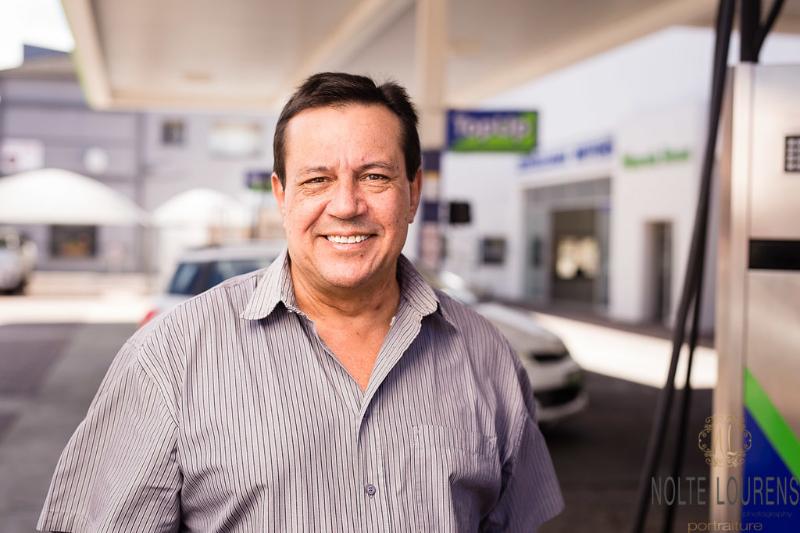 Our track record
In 2010 the first TopUp service stations were established under the stewardship of the well-known Mossel Bay Ekström family's third generation, primarily focused in the Eastern and Western Cape. The first of these included Citrusdal, Riebeeck Kasteel, Robertson, Somerset East and Despatch.
The "mother company", PRIMAGAS was originally established in 1957 as a family business and evolved over time to focus on fuel distribution to end-users, such as farmers and transport companies – in addition to local service stations.
It is the family's passion for people that have been fundamental to business growth through long-lasting relationships forged over five decades. At the heart of all business transactions is an ethos of good corporate citizenship, and honest, ethical, and relationship-driven business.