The many faces and facades of Mossel Bay . . .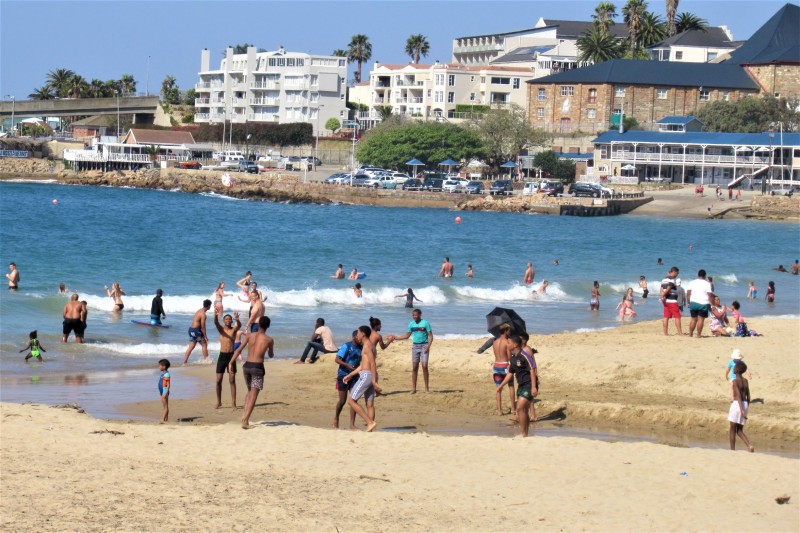 There are many ways to say something, but euphemisms to placate the public should not be used when a disaster is looming . . .
The seriousness of the situation is often skilfully hidden in flowering media reports glamourizing the dire problems that Mossel Bay faces regarding essential service delivery and infrastructure. The red flags were already raised last year (albeit between the lines) in a report by Mossel Bay Municipality's former manager of integrated development planning (IDP), George van der Westhuizen, at an IDP forum.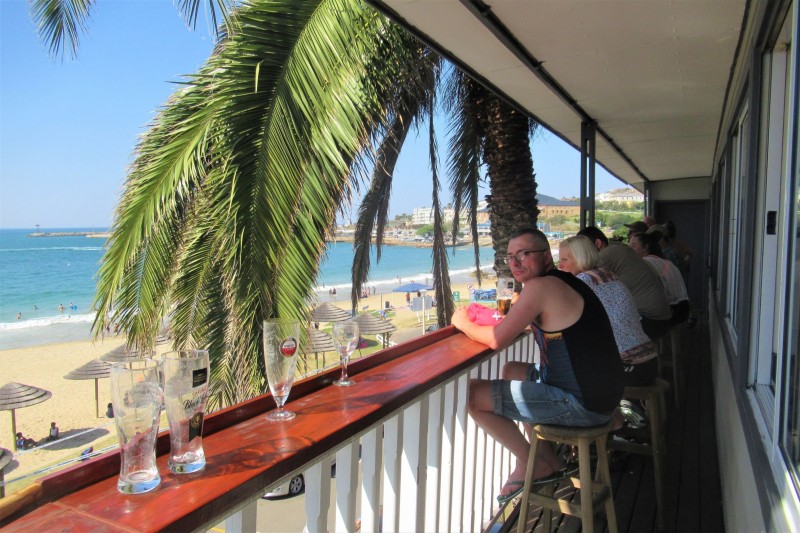 Maybe it's time to call a spade a spade: The town's infrastructure is under threat of collapsing due to delays and an apparent lack of political will and expertise to identify, prioritize and fund the most essential necessities to keep a fast-growing town afloat: Clean drinking water, sanitation, electricity and an efficient road network.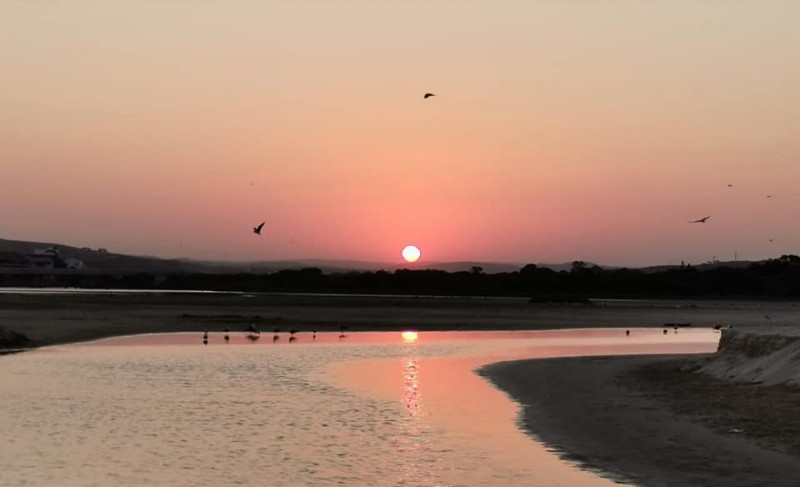 Beautiful sunset over the Hartenbos river . . . while schools of fish and other marine species are regularly dying due to unsolved problems and pollution. Photo: Riaan Hammond.
Mossel Bay's roads and the aged and inadequate sewerage and waterworks systems cannot cope with the overwhelming influx of people and all the residential and industrial developments shooting up like mushrooms.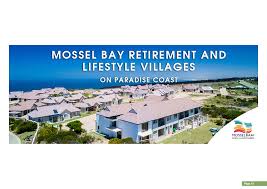 Clean drinking water and sanitation should be a priority, but the only short-term solution mentioned thus far, is the same draconic penalties that the City of Cape Town implemented last year during the Day Zero campaign.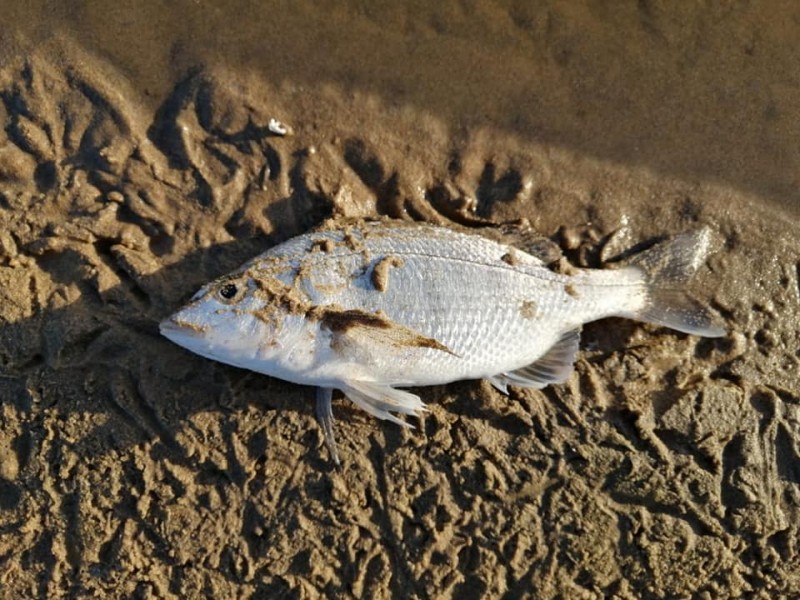 Our dam levels are dropping daily, our rivers are drying up and rotting, fish and other river species are dying, and instead of addressing the cause(s) of the escalating problem, superficial, costly and cosmetic "remedies" are implemented - regular mechanical breaching of the river mouths, pretty pedestrian bridges over the polluted Great Brak River, unnecessary pedestrian boardwalks along the (currently blocked) mouth of the Little Brak River . . . and now even (hushed) plans to build a multi-million rand River Resort development along the polluted Little Brak River . . .
Earlier this year, scores of dead fish also washed ashore at the Hartenbos River mouth . . .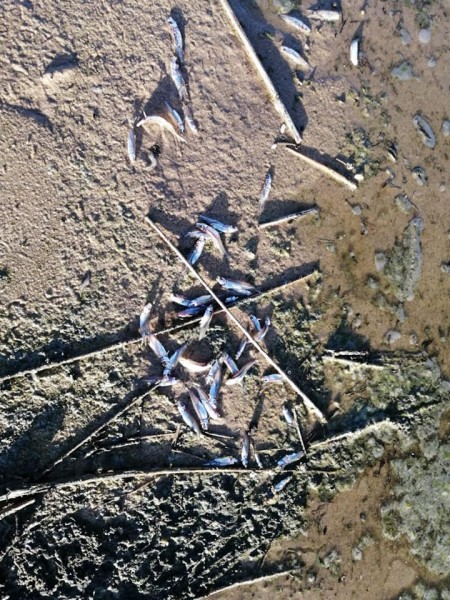 Van der Westhuizen spoke on Mossel Bay's IDP last year at a "first of its kind" representative forum for integrated development planning, budgeting and performance management hosted by the Eden District Municipality in Mossel Bay. The broader public has no idea of what is being said/discussed at these closed forum meetings, other than what the media is allowed to report.
Van der Westhuizen called on the various government departments to use the annual public participation meetings on the IDP to engage first hand with communities to establish their needs at grassroots level for service delivery.
However, between the lines in a flowering report, the graveness of the situation was unmistakable and it seems as if the same problems are still unresolved:
1. The ageing main electrical, sewerage and water network infrastructure demands urgent replacement before complete deterioration.
2. The worrisome condition of two major provincial roads stifles development.
3. Planning for the Louis Fourie Road upgrading is in an advanced stage for certain intersections as well as the improvement of pedestrian mobility and traffic flow. However, there is no indication of available funding or specific timeframes for the project to commence.
4. The upgrading of Long Road In Great Brak River will have a major impact on business development.
5. The delay in implementation of the Regional Landfill Site results in a planning conundrum, exacerbated by illegal dumping and vandalism of municipal infrastructure. Furthermore, the excessive cost to rehabilitate waste transfer stations is prohibitive.
6. In addition to plans to establish an aquaculture industry with related processing facilities, the provincial Department of Agriculture was approached to fund a business plan and to give technical and specialist support. (MBOTL: WHO is the applicant and WHERE is the notice of the required formal application for public interest?)
https://www.mosselbayadvertiser.com/News/Article/General/exciting-developments-planned-201805241157
A year later the situation has deteriorated even further . . .
Click on our FB page for more photos and info:
https://web.facebook.com/mosselbayontheline/posts/2487772941453958?
The Hartenbos River mouth had to be breached mechanically twice this year already after hundreds of dead fish washed ashore . . . yet the CAUSE of the problem remains unsolved.
A lack of expertise and political will to address the real cause of the drastic deterioration of all three Mossel Bay's rivers seem to be an underlying problem. Above the river mouth was breached at an angle close to the ATKV caravan park earlier this year and underneath it was breached more to the middle of the river last week after the sand under the pedestrian walkway started caving in . . . The drone footage (underneath) was shared on the internet by an unknown source.
Earlier this year, blackish sludge was spilling into the Kleinbrak River for days before it was noticed and reported by a group of hikers who accidentally stumbled upon it. The valve of a sludge pipe could only be replaced a few days later.
https://web.facebook.com/mosselbayontheline/posts/2432824030282183?
Besoedeling van Mosselbaai se drie riviere neem ernstige afmetings aan en as dit nie spoedig aandag geniet nie, kan dit op 'n ekologiese ramp afstuur soos wat by die Vaalrivier gebeur het . . .
Chemiese afvalwater en slik van die watersuiweringswerke besoedel toenemend die boonste sytakke van die Klein-Brakrivier en vleiland . . .en met die grootskaalse ontwikkelings in die Mosselbaai-omgewing is dit onseker watter aanpassings gemaak word om die riviere van dié toenemende riool- en afvalwater te red. Só lyk die taai slik wat in die Klein-Brakrivier gevind is, maar geen watermonsters is blykbaar geneem om te bepaal wat dit is nie. .
Lees meer hier: https://web.facebook.com/mosselbayontheline/posts/2432856080278978?
12 September 2019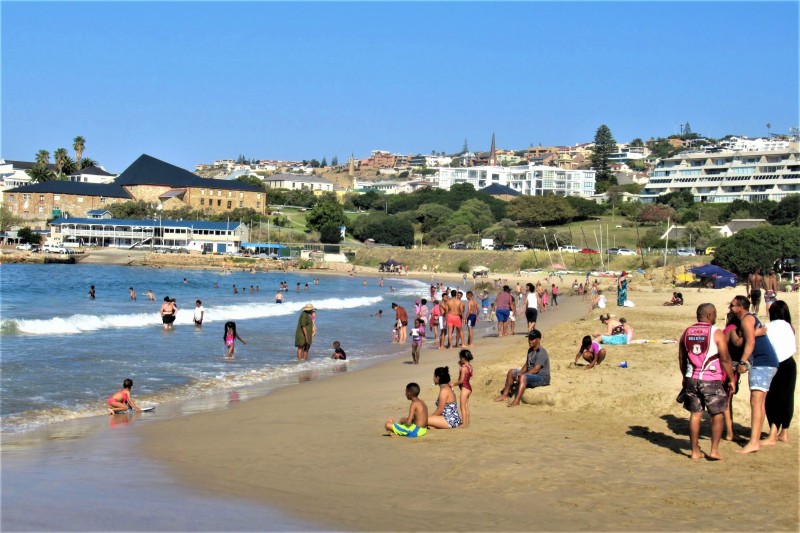 The weekend's sweltering heatwave made way for some cooler weather and welcome downpours, but much more rain is needed to alleviate the devastating impact of the prolonged drought on the environment and available drinking water. The Wolwedans Dam levels dropped further to 56% last week shortly after the Mossel Bay Municipality issued a warning that severe water restrictions and penalties will have to be implemented if the dam level dropped below 50%.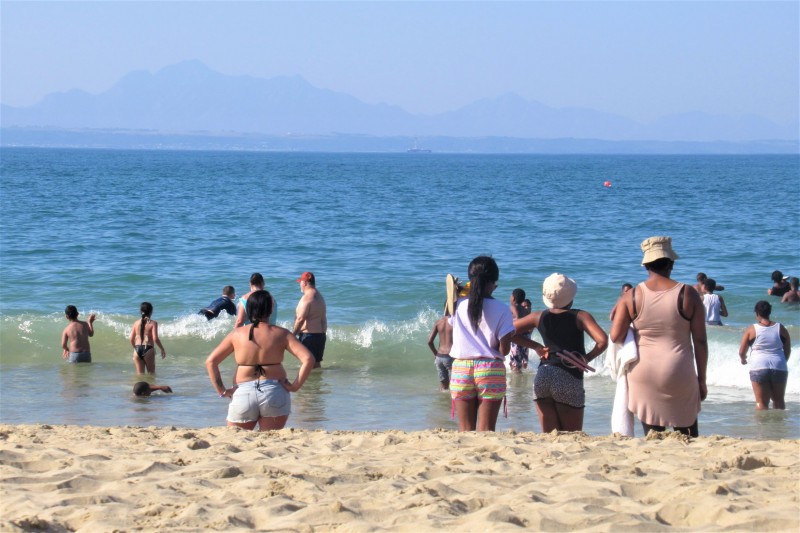 While all three rivers are badly polluted and battling, and the Hartenbos river mouth again had to be opened mechanically following the demise of hundreds of fish, residents' concern over the water situation is justifiably growing.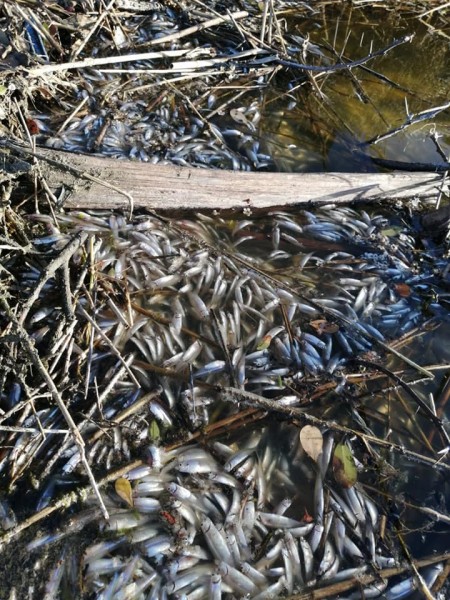 In May last year, it was already mentioned in a report on Mossel Bay's Integrated Development Planning (IDP) that the ageing main electrical, sewerage and water network infrastructure demands urgent replacement before complete deterioration. That was more than a year ago . . .
The former IDP manager, George van der Westhuizen, also warned that the "continuous delay in the implementation of the Regional Landfill Site results in a planning conundrum, exacerbated by illegal dumping and vandalism of municipal infrastructure. Furthermore, the excessive cost to rehabilitate waste transfer stations is prohibitive."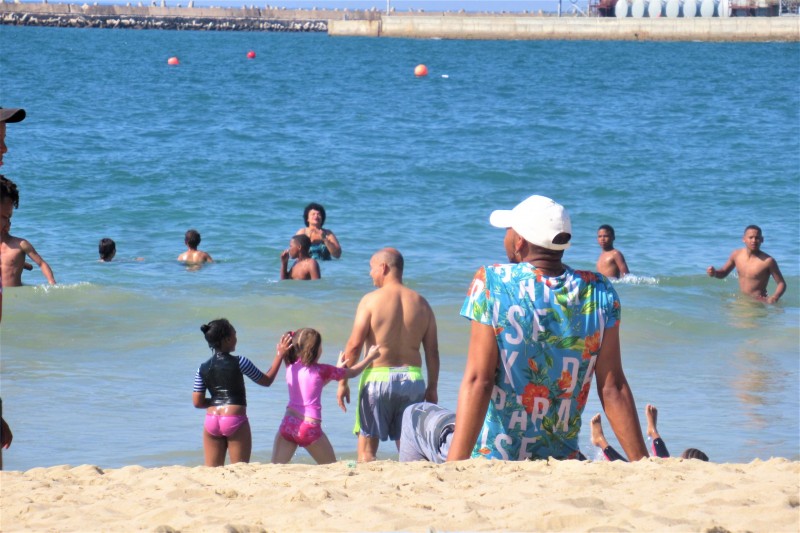 * While the town's infrastructure is facing collapse, PetroSA is fast running out of gas and funding, with no long-term solution in sight. It was reported that the closing down of PetroSA could cause the economy of the entire South Cape region to collapse.
"Reserves are close to depletion and are expected to run out by December 2020 and there is still no sustainable techno-economic long-term solution for the gas-to-liquid refinery," a presentation by the Central Energy Fund said.
https://www.moneyweb.co.za/…/mossel-bay-gtl-plant-could-be…/
* Despite the above serious warnings, new multi-million rand coastal developments are continuously approved, including a 5-star hotel development Paradise Coast near the Pinnacle Point Golf Estate.
It is described as a world-class luxury hotel and estate villas boasting breathtaking sea views and overlooking the famous Dead Man's Cliff.
The question is whether the prestigious coastal land belonged to the municipality and for what price it was sold to the developer . . . Why the silence and where will the water and infrastructure come from?
"Paradise Coast's development will consist of 240 rooms or 80 villas, a conference centre and health spa, with direct access to the famous St Blaize walking trail.
"A world-class hotel, 813 villa stands, and retail development opportunities are planned for the Paradise Coast Beach & Eco Estate."
https://www.capetownmagazine.com/…/paradise-coas…/10_22_9191
Other multi-million rand developments in the area include Moquini Coastal Estate next to Dana Bay and the Nautilus Bay Coastal Nature reserve with 78 residential plots with architecturally designed homes.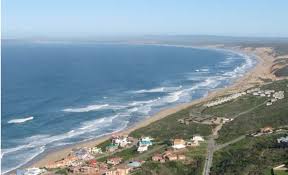 http://www.nautilusbaai.com/
https://www.property24.com/…/m…/western-cape/14741/107689710
* While stubborn secrecy and silence prevail about the planned merging of Mossel Bay and George municipalities to form a metropole, a new storm was unleashed around the head of George municipal manager Trevor Botha.
One cannot help wondering what role politics in local governments are playing and at what cost to the taxpayers and the environment?
GEORGE NEWS - A forensic investigation launched by Local Government MEC, Anton Bredell, has erupted in a full-scale blow-up between Minister Bredell and George Municipal Manager, Trevor Botha.
https://www.georgeherald.com/…/mec-and-mm-lock-horns-201909…
https://www.georgeherald.com/News/Article/Politics/da-wants-george-mm-out-201909130313
https://web.facebook.com/mosselbayontheline/posts/2487772941453958?
Carte Blanche on Cape Town's desalination fiasco