BREAKING NEWS
27 December 2018
Another FIRST for Mossel Bay is that we just received word that Mossel Bay has made it to the Top Ten in a brand new international competition to find the HAPPIEST town in the world . . .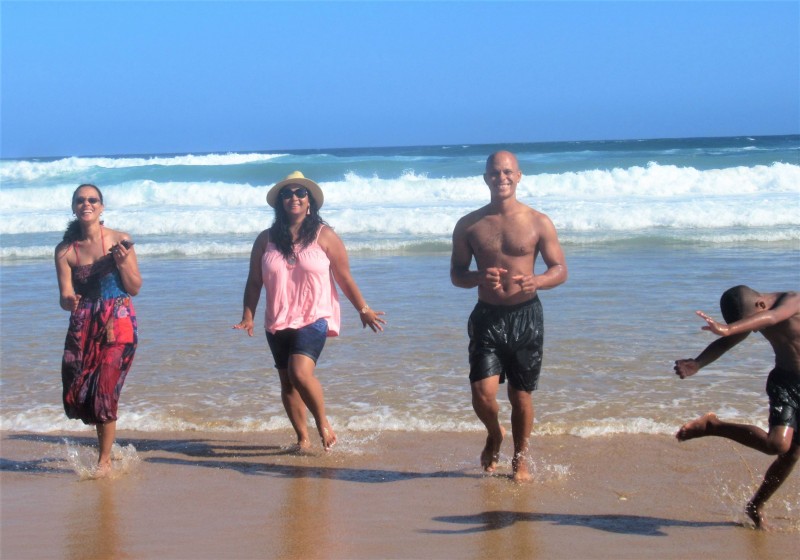 More than 50 000 towns across the globe with a population of less than 250 000 have been chosen for this competition of the World Happiness Foundation (WHF) to determine which country and town harbours the happiest people over the December holiday season.
The criteria is based on various categories, including the overall mental and physical health of residents; natural environment; lifestyle habits; opinion of visitors and outdoor activities on LAND, SEA and SKY . . .
We are not allowed to reveal more at this stage other than that the overall winner will be announced on 1 January 2019 . . .
More to follow . . . watch this space!
Meanwhile, underneath are some of the reasons WHY Mossel Bay has already made it to the Top Ten . . . !
https://web.facebook.com/mosselbayontheline/posts/2310461512518436?
Update BREAKING NEWS
28 December 2018
Great news is that we were just informed that Mossel Bay has upped its position to the fifth place in the run-up to the Happiest Town in the World competition.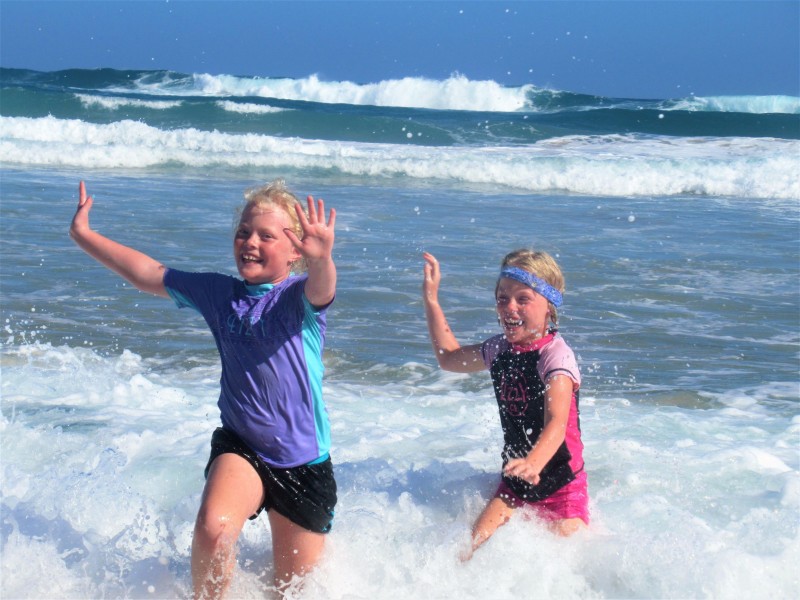 The only other town in South Africa that was entered for the competition, Clifton, was disqualified last night due to political unrest and cruelty to animals after a sheep was slaughtered on the beach . . .
Criteria for the competition includes political stability; mild weather void of natural disasters; cosmopolitan ambience; natural beauty and healthy ecosystems as well as an overall sense of well-being and contentment among citizens and visitors alike.
According to a press release from the World Happiness Foundation, Mossel Bay is definitely one of the favourite contestants and fast gaining more support. Waimea Town in Hawaii is currently in the lead, followed by Villa Veuve in the Seychelles, Colmar in France, Manarola in Italy and La Concha in San Sebastian, Spain.
Mossel Bay's advantages include its sunny weather and mild temperature; prolific marine and wildlife; relatively low crime and fatality rate; diverse and rich cultural heritage . . . and most importantly - its friendly, hospitable people!
Update Happiest Town in the World
29 December 2018
The search for the Happiest Holiday Town in the World has reached a frenetic phase with Mossel Bay in a neck and neck race with the three favourite towns - Villa Veuve in the Seychelles (first) and Waimea Town in Hawaii in a tie with Colmar in France for the second place . . .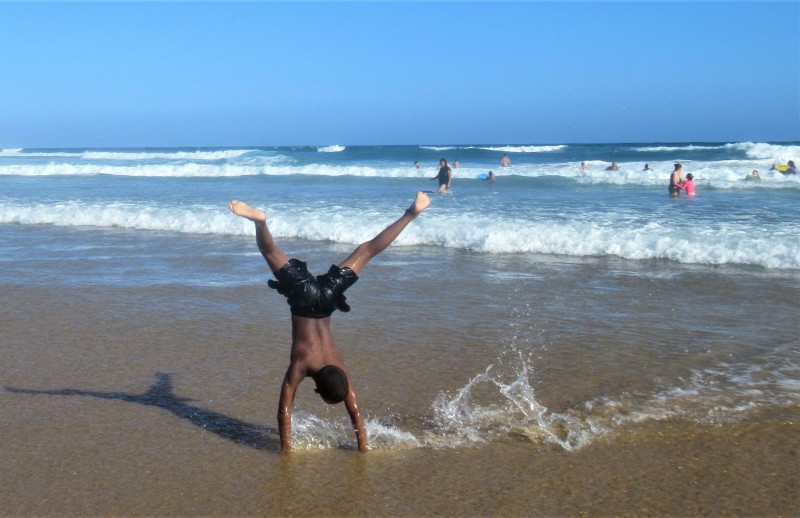 Mossel Bay is steadily gaining ground thanks to its diversity and unique wildlife - the only contesting town boasting the Big Five on land AND sea . . .
According to the organisers, World Happiness Foundation, the competition has become so fierce that it might end in a photo finish . . .
However, Mossel Bay's biggest challenge over the next two days will be to curb incidents of crime, violence, unruly behaviour and drunken driving during the New Year celebrations . . .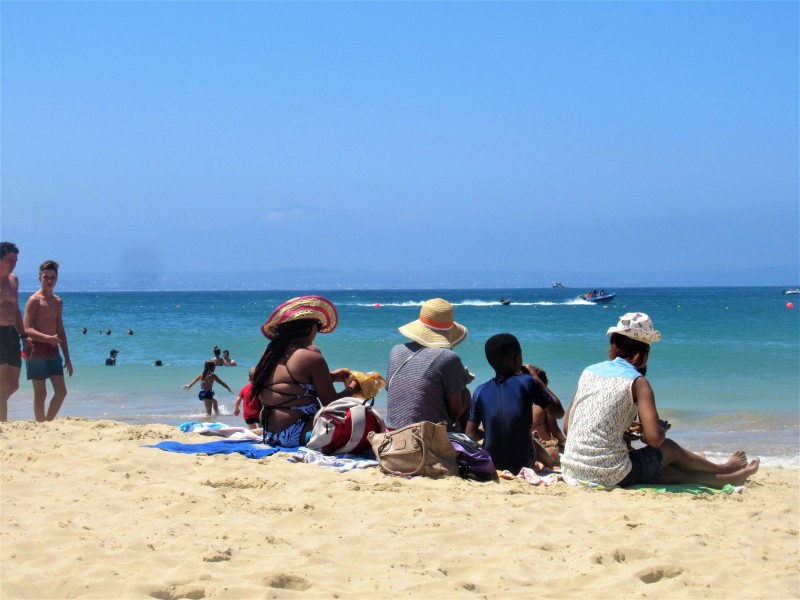 * We need the support of ALL residents and visitors to achieve this and therefore add the emergency numbers at the bottom for your convenience to report all emergencies and incidents that might rob Mossel Bay of this great opportunity!
Useful and Emergency numbers for Mossel Bay residents and visitors:
Mossel Bay Municipality: 044 606 5000
Mossel Bay Municipality SMS number (for complaints): 44802
Mossel Bay Municipality call centre: 044 606 5000 (after hours)
Municipal water: 044 606 5262/82; after hours: 044 606 5000 (the call is automatically transferred to the municipality call centre)
Municipal electricity: 044 606 5082; after hours: 044 606 5000 (the call is transferred to the call centre)
Mossel Bay Fire and Disaster Management Services: 044 606 5107 / 044 606 5121
Mossel Bay Fire and Disaster Management Services - Great Brak River: 044 606 5235
Eden Emergency Services (including Fire Services): 044 805 5071
National Sea Rescue Institute: 082 990 5954
SPCA Mossel Bay after hours emergencies: 072 287 1761
Ambulance
10177 (Eden Emergency Services) - landline
112 (MTN emergency services) - cellphone
Hospitals
Mossel Bay Provincial Hospital: 044 691 2011
Life Bay View Private Hospital: 044 691 3718
Police stations:
KwaNonqaba: 044 606 5600
Da Gamaskop: 044 606 2200
Mossel Bay: 044 606 2800
Great Brak River: 044 620 3361
Herbertsdale: 044 6511603
https://web.facebook.com/mosselbayontheline/posts/2310461512518436?
Happy New YEAR!
Update Happiest Town in the World
31 December 2018
And so the FINAL COUNTDOWN has begun . . . not only to a brand new year and new beginnings, but also to Mossel Bay's chance to win the coveted title as the HAPPIEST Holiday Town in the WORLD!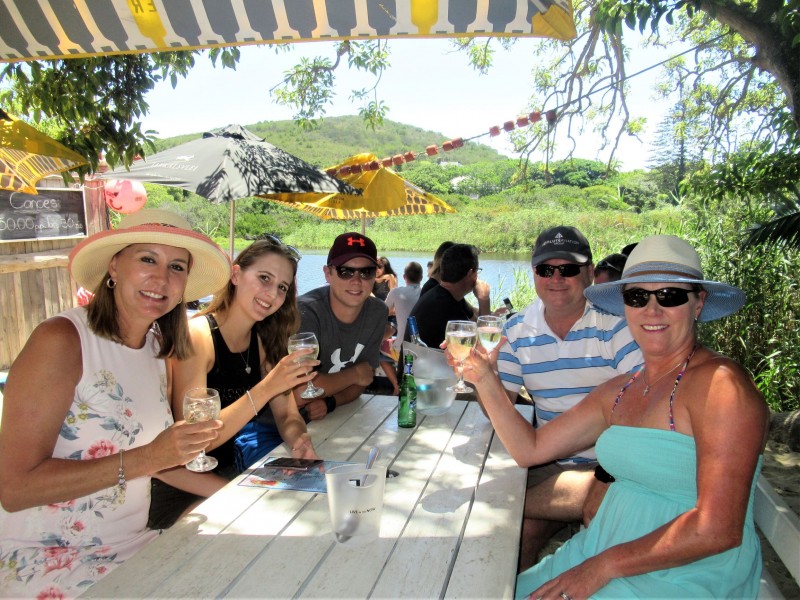 We wish our readers, supporters and visitors a happy, blessed and prosperous 2019 and enjoy the last week(s) of the SUMMER holiday . . . !
Our last notification from the World Happiness Foundation is that Mossel Bay has moved up to the second position after Waimea Town in Hawai . . . and a photo finish between these two favourites are imminent . . .
Villa Veuve (Seychelles) and Colmar (France) are now battling it out for the third position . . . but anything is still possible till the clock strikes midnight for all contestant towns . . .
Although we flooded the organisers with professional photos of Mossel Bay's natural beauty and assets, it was the ordinary photos taken randomly of ordinary people in our Facebook posts that truly captured and impressed them . . .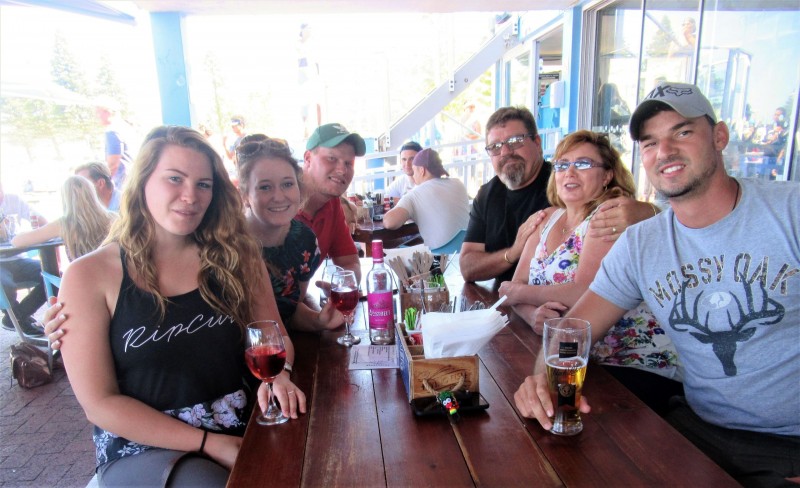 "These random pictures of ordinary people in (Mossel Bay), South Africa, reflect a spontaneous, natural happiness, vitality and goodwill that cannot be faked and should be seen by the whole world, as it is in stark contrast with the world's current view of South Africa and its citizens . . .
"It's a 'Wild West' country with unbelievable natural beauty and enormous challenges, but if ordinary people embrace these challenges with the same vigour, love and passion that they seem to embrace the tough outdoors, they are special people and an example to all.
"If this is how people can live, look and co-exist in a small town despite the political unrest and crime in an African country, there IS hope . . . and the world should take notice!"
Well done, Mossel Bay! Let's SHOW them . . . ! The main stream media and politics do NOT give a true reflection of what this town/country and its people are truly about and made of!
Scroll down to our previous posts for more random pics of happy peeps in the greater Mossel Bay area . . .people from all OVER SA and abroad . . .
(PS. ALL our pics are taken randomly of different faces in different places without the people knowing about it until afterwards to get their permission . . . the only way to truly capture the HEART and ESSENCE of a place and people . . . )
UPDATE: Happiest Holiday Town in the World 2018
1 January 2019
CONGRATULATIONS - Mossel Bay DID it!
Mossel Bay has just been declared the HAPPIEST Holiday Town in the whole wide world and if over 200 000 people unanimously say so, it can be perceived and achieved!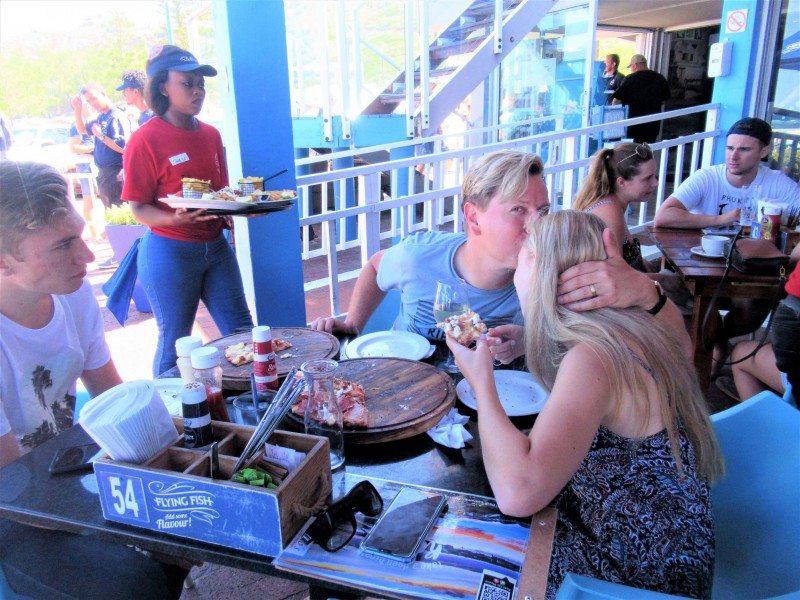 Our quick random survey to determine the "happy"-factor among Mossel Bay's locals and holiday makers was triggered by the overwhelmingly POSITIVE response to our Holiday Virus-warning. The "virus" went viral and within a week was shared to almost 130 000 people . . . https://web.facebook.com/mosselbayontheline/posts/2306956642868923?_
The happy faces, friendliness and goodwill we encountered everywhere bespoke all the negative international publicity about South Africa and its people . . . and when a couple of Italian tourists enthused they cannot believe this is the same "sh#thole" country that pres. Donald Trump referred to, we realised the rest of the world still has a very one-sided and warped view of this beautiful country and the majority of peace-loving PEOPLE who live and love here . . . .
South Africa barely features in the annual World Happiness Report of the United Nations where small, "cold" Scandinavian countries such as Finland, Norway, Denmark, Iceland and Switzerland are on top of the list . . . but be honest, how happy will a born and bred sun-loving South African be in icy Iceland . . . ?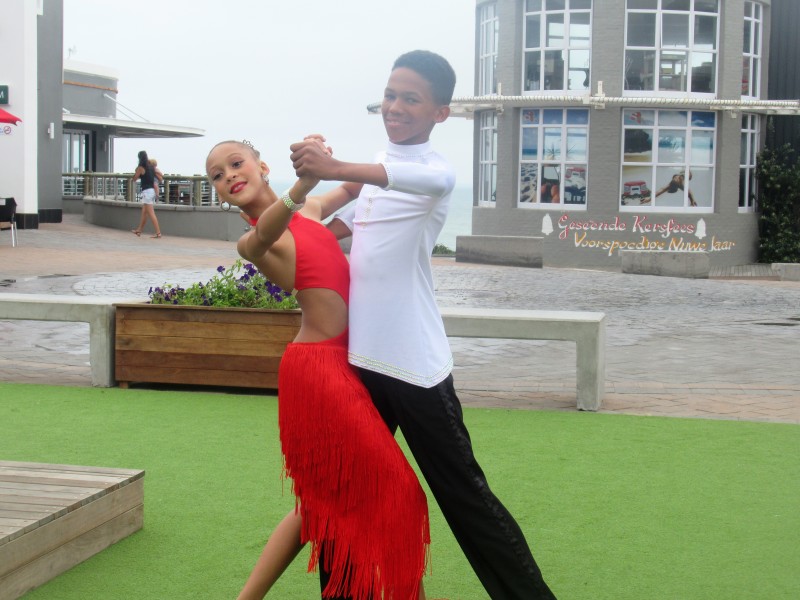 The Gallup World Poll questionnaire measures 14 areas within its core questions: (1) business & economic, (2) citizen engagement, (3) communications & technology, (4) diversity (social issues), (5) education & families, (6) emotions (well-being), (7) environment & energy, (8) food & shelter, (9) government and politics, (10) law & order (safety), (11) health, (12) religion and ethics, (13) transportation, and (14) work.
The World Happiness Foundation (Org) has a dormant website and apart from Top Ten Tourist Destinations, etc. on the internet, there is NO poll or survey to determine and SHOW the true HAPPINESS of people in a small TOWN . . .
Theoretical polls, studies and surveys can easily be manipulated . . . and what truly makes people HAPPY goes beyond external factors.
The average South Africans are a HAPPY, vibrant and diverse bunch and world renowned for their hospitality, friendliness, passion and original sense of humour that keeps them smiling amid the worst hardship and adversity . . . and it's time the rest of the world SEE it!
Skunk Status? Sh#@hole . . . ?
No WAY!
Mossel Bay and the Garden Route is one of the most beautiful holiday destinations in the world and a truly HAPPY place with HAPPY people . . . and here's the proof!
PS. We intend to continue our correspondence with the United Nations regarding an official, international Happiest Holiday Town in the World contest and in the meantime, there is social media to set the record straight about South Africa and a town like Mossel Bay and its HAPPY people!
Well done, Mossel Bay - the "happy" factor we encountered everywhere is a hard feat to beat by any other future contestants. Scroll down to our previous FB posts for more proof . . .