Nothing beats a lazy, leisurely cruise on a catamaran along a pristine coastline while the setting sun sets the sea alight in a brilliant display of colour . . .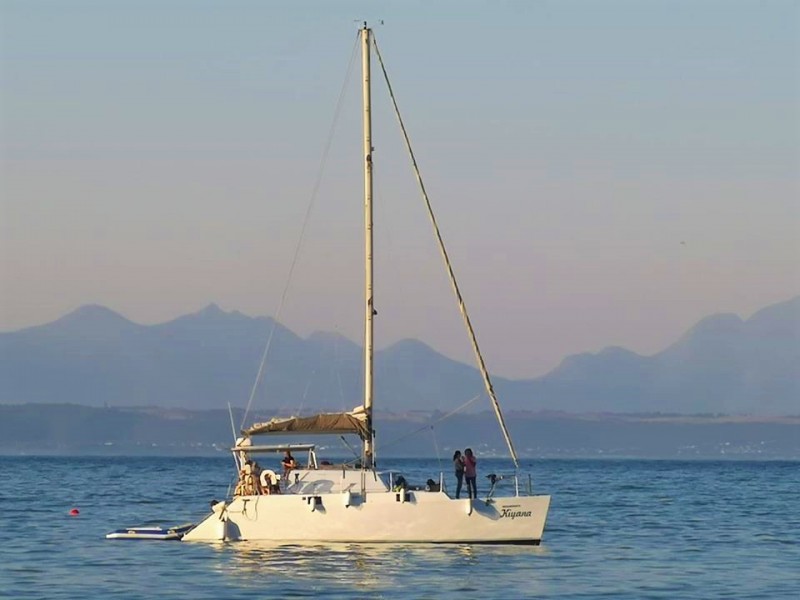 Whether you want a romantic sunset cruise, an exploratory eco-adventure or a festive offshore party with friends and family . . . look no further.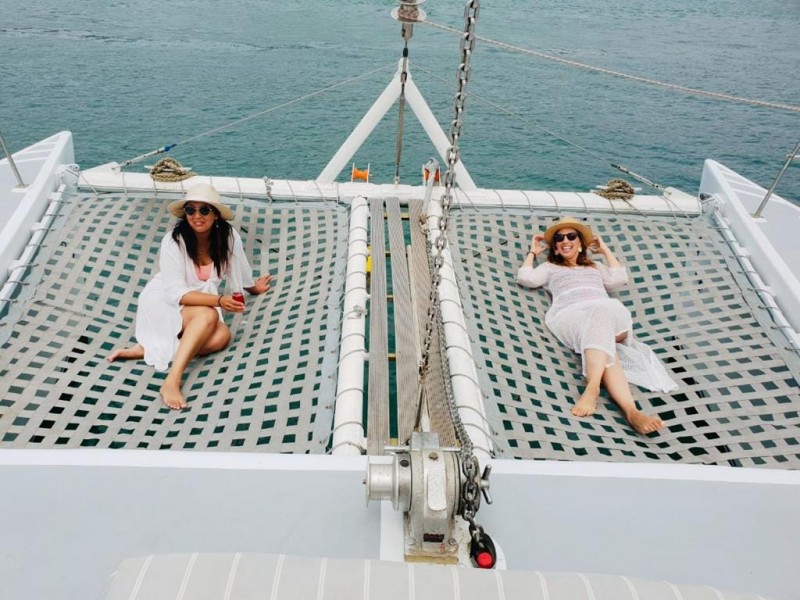 Mossel Bay's exquisite natural beauty and mild Meditteranean climate are tailor-made for sailing . . . and a 40 ft luxury yacht boasting all the comfort, services and equipment for even the craziest request is all you need for an unforgettable sailing and sea adventure.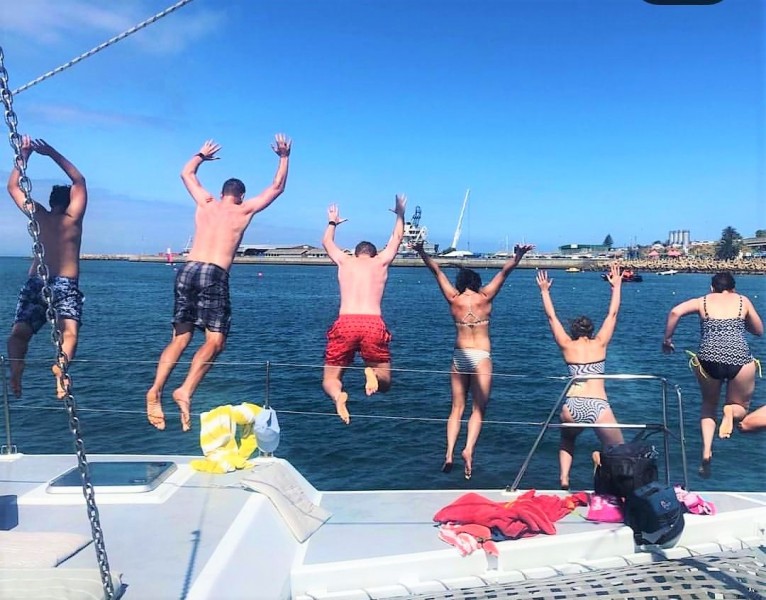 The Kiyana offers a variety of sUNsational sailing experiences - from sunset cruises and trips around Seal Island where spotting of sharks, dolphins and whales are often an extra bonus, to private functions, barbeques and snorkelling trips.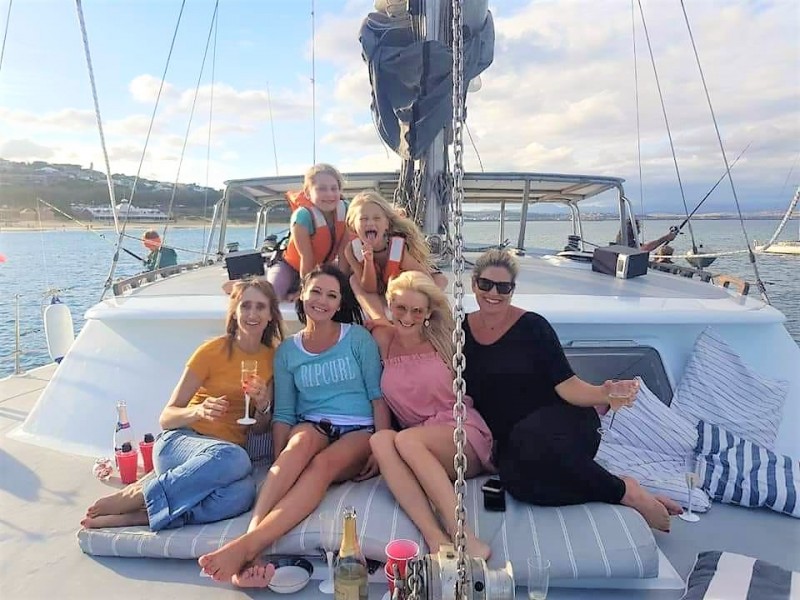 The Kiyana can accommodate groups of up to 12 guests at a time for any function and group discounts can also be arranged.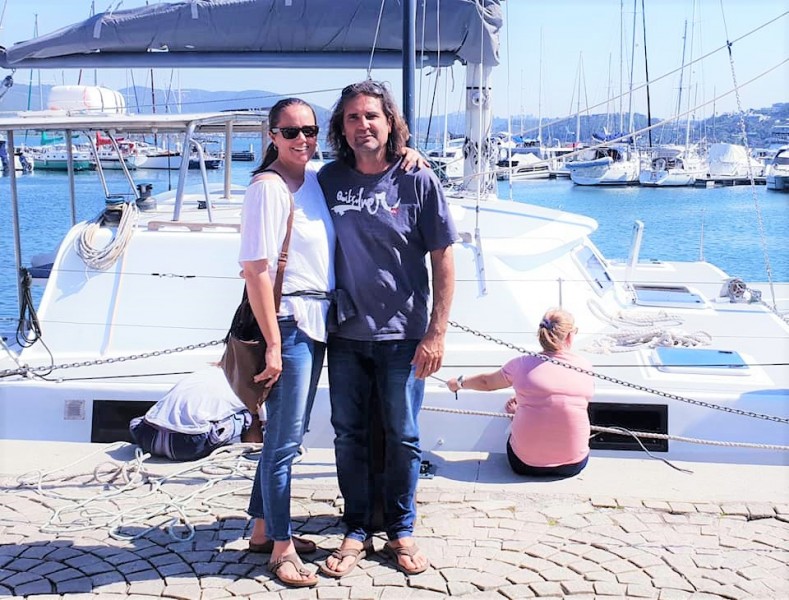 Owners Jacques de Villiers and his fiancée Esté Smit, are experienced yachties themselves who wish to give guests a quintessential taste of the best the trade has to offer in Mossel Bay's waters. Jacques, who is also the skipper, is an accomplished Yacht Master with 30 years experience of extensive sailing locally and abroad. The Kiyana is the eighth boat he has helped to build and he loves sharing his passion with guests.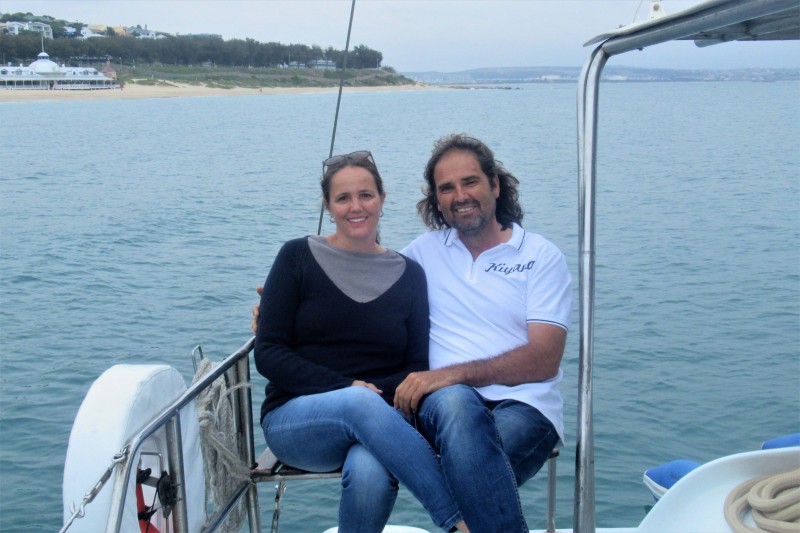 The couple's mutual love of the ocean and entertaining make them a dynamic team with innovative ideas to make every cruise a unique and personalized experience. While Esté manages the administration and catering, Jacques and his skilled frontman Martin keep the cruisers safe, informed and enthralled.

All sailing and snorkelling trips are weather permitted to ensure guests have the best experience possible.
Guests can also pre-arrange to have a braai (barbecue) in true South African fashion on board (at additional cost).
Fancy to catch your own dinner? No problem - just bring your own fishing gear.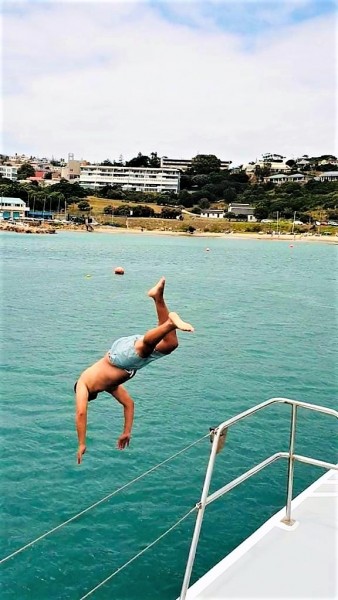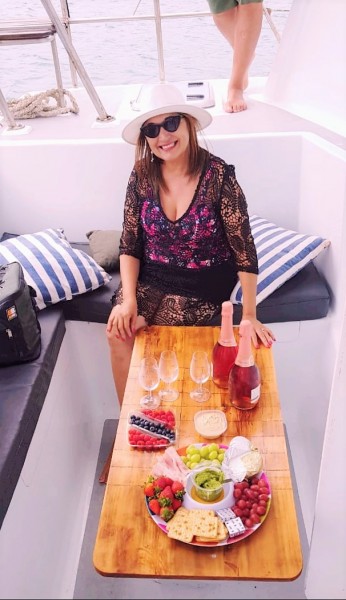 Guests can expect a truly unforgettable, informative and unique sailing experience on the spacious 40 ft luxury Catamaran Kiyana. Sailing around Seal Island, you will be introduced to local landmarks, marine wildlife and the island's seal population of approximately 4 000, which is also the hunting ground for Great White Sharks.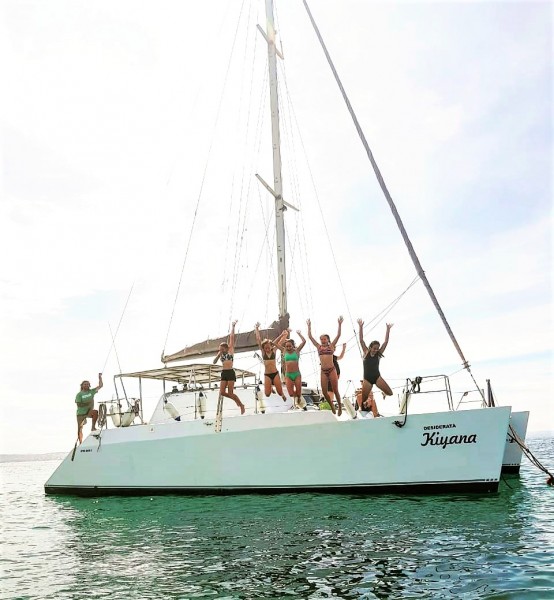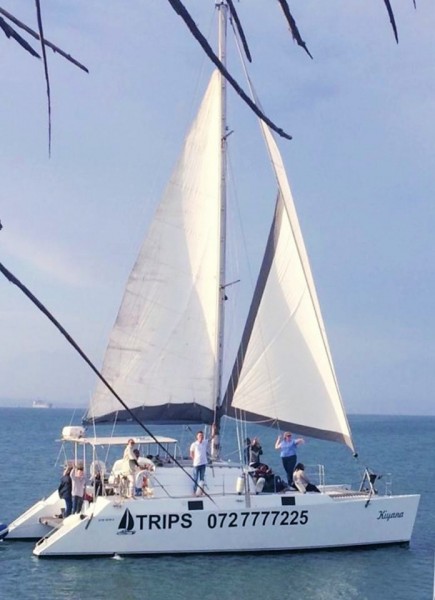 From seal island to the occasional whale and dolphin sighting to dipping into the cool ocean and having sundowners with good friends and a lot of laughter - there is a lot to see and do on the hour and a half at sea.
What do guests say?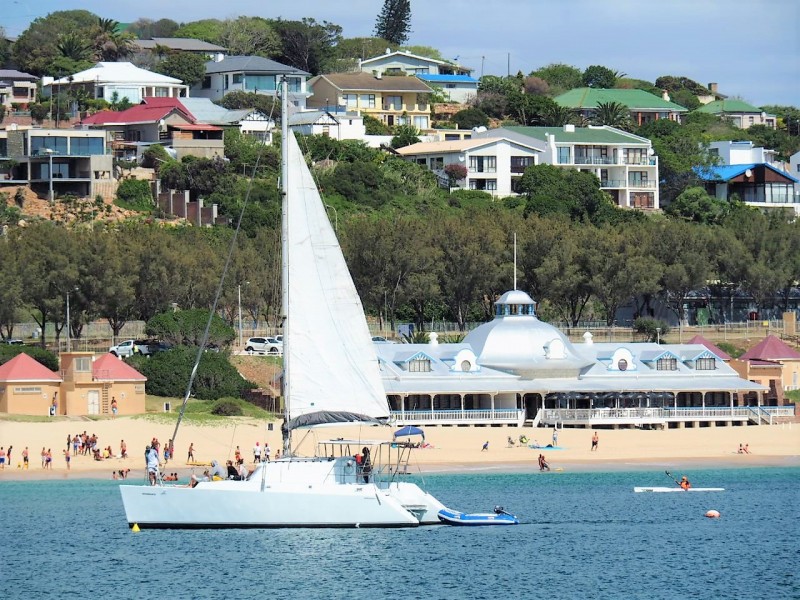 A stop-over at the popular Santos Beach gives guests the opportunity to sunbathe, swim and/or snorkel at their own leisure.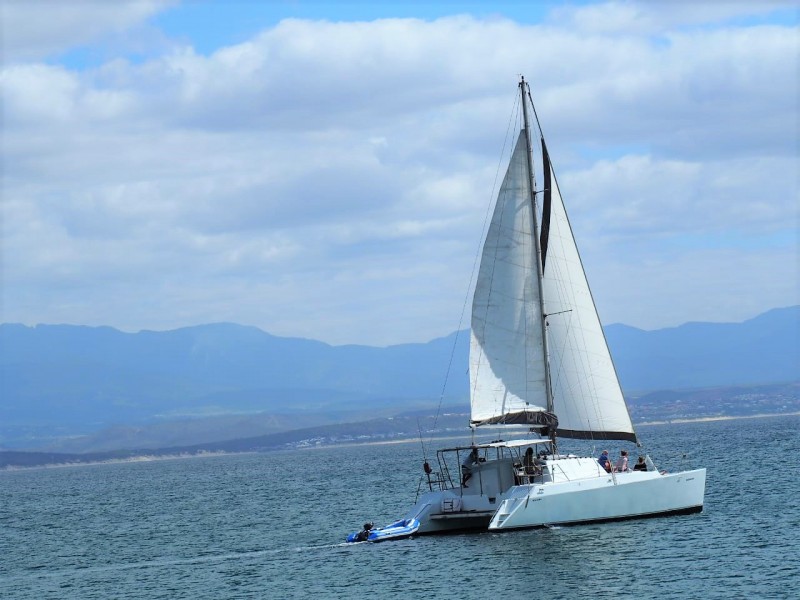 Scrumptious haute cuisine fit for a king or a movie star . . . or a Brad Pitt-lookalike like this guest . . . is served on all trips, depending on the occasion. Guests are welcome to bring their own wine or beverages.
(Life jackets are available on request.
)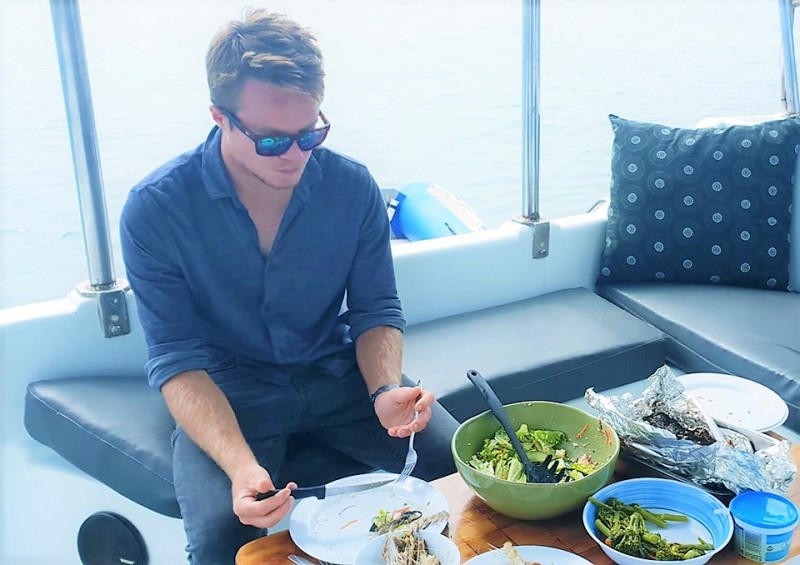 The crew members are friendly, professional, well-informed and entertaining - providing running commentary on all the sailing aspects and attractions along the way . . .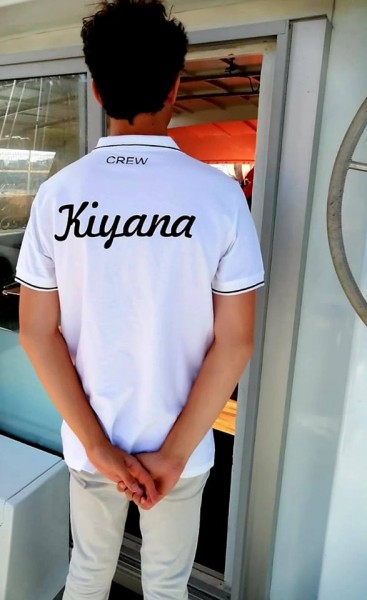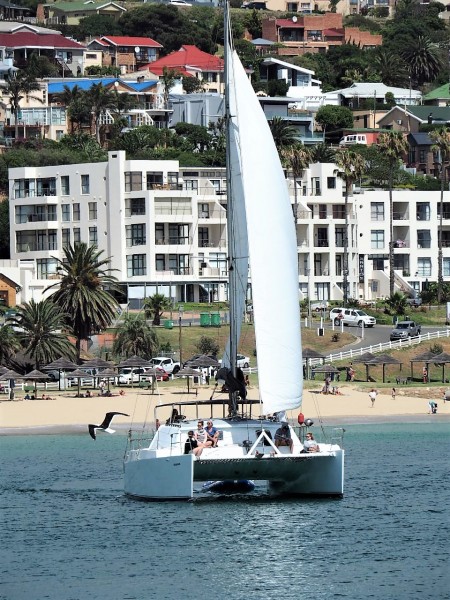 So . . . what are you waiting for? Book NOW for a super sailing experience in one of the most popular coastal holiday destinations in the world!
Contact details:
072 777 7225
This email address is being protected from spambots. You need JavaScript enabled to view it.
Open Hours
We are open daily on request from
8h00 till 20h00
(Every 2 hours)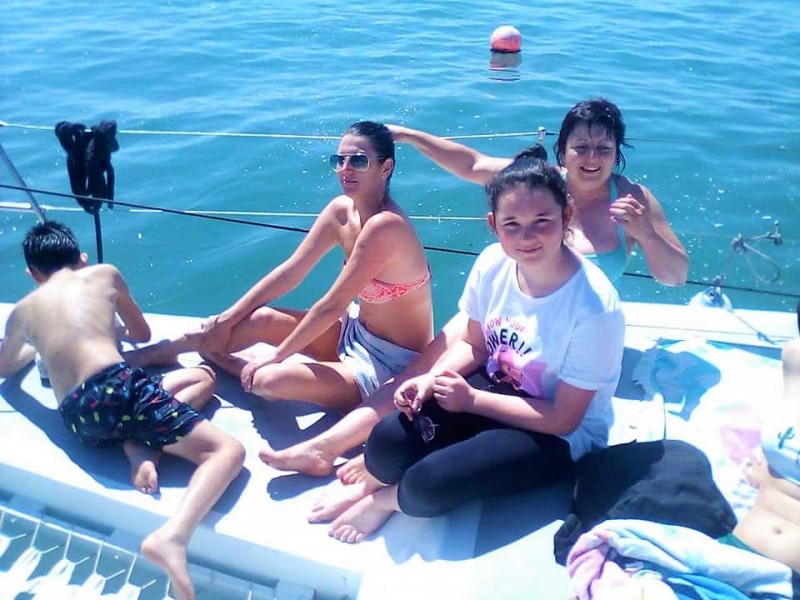 COST:
From 1 Jan- 1 Des
R250 pp

children under 12 R120

kids under 2 for free
From 1 Des till 31 Des
R350 pp

children under 12 R175

kids under 2 for free
AHOY ! JUMP ABOARD