While Zane Kilian's scheduled bail application in the Kinnear investigation this morning was botched AGAIN by Covid and the sudden announcement that additional charges have been laid against him, it appears as if the prominent footage of the actual killer and his helper in a getaway car has completely slipped the mind of the investigators?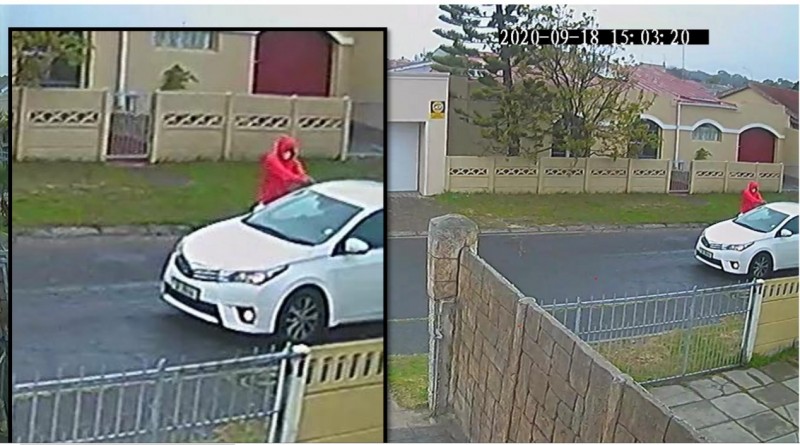 The 39-year old former rugby player of Springs has been in custody since 21 September 2020 and appears to be the ONLY focus and (very unlikely) suspect in the shocking assassination of lt.col. Charl Kinnear on 18 September 2020 in broad daylight in front of his Bishop Lavis home.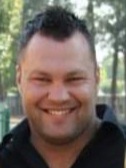 Tired, 20 kg lighter and traumatized by the past 6 weeks' ordeal, Kilian was in better spirits yesterday afternoon and looking forward to this morning's long-awaited bail application in the Bellville magistrate's court .
No sooner had his attorney Eric Bryer and adv. Eckhardt Rösemann left him at the Bellville holding cells late yesterday afternoon after preparing for his court appearance, when police officers visited him again in an attempt to negotiate a plea bargain and/or persuade him to become a state witness. Kilian refused to address them in the absence of his attorney and Bryer had to be called back.
They were informed that the same National Prosecuting Authority (NPA) who earlier refused to investigate Kinnear's serious allegations of a rogue crime intel unit operating illegally in the Western Cape, are now planning to add several additional charges against Kilian - including conspiracy to kill Cape Town attorney William Booth and fraud for claiming to work as a private detective when he was allegedly not registered with the Private Security Industry Regulatory Authority (Prisa). Booth was allegedly involved in an attempted hit at his home in April this year.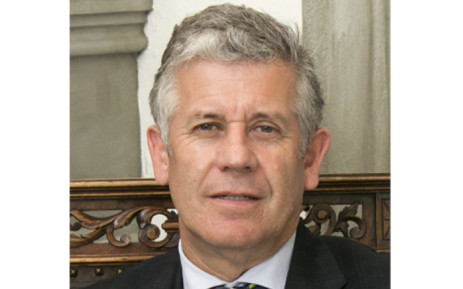 Cape Town attorney William Booth
In the light of the above and because the presiding magistrate had apparently been diagnosed with Covid-19, the application did not go ahead and was postponed till the earliest available date on 27 November 2020.
Zane Kilian's attorney Eric Bryer
Furious and frustrated family members of Kilian are concerned about his health and mental state and the power games being played.
"The Police had almost six weeks to investigate this high-profile case and all they concentrated on till now is Zane's cellphone tracking records and 'qualifications'. Where is the real killer and the people who gave the orders? Why is nothing ever mentioned about the footage showing the shooter walking around in Bishop Lavis for six hours prior to the shooting without ever speaking on a cellphone? Why did they have to wait till the night before Zane's bail application to come forward with these additional charges?
"This was a devious ploy to arrest him immediately again if bail was granted!" a relative said.
Zane Kilian's legal eagles adv. Echardt Rösemann and lawyer Eric Bryer at the Bellville magistrate court
Kilian's family and friends are convinced that he was set up as a convenient scapegoat and decoy to derail the investigation in order to protect the same rogue police officers and gangsters whose criminal activities Kinnear exposed in a lengthy 59-page Affidavit that the slain police officer compiled and sent to the highest authorities in 2019. The docket apparently contains prima facie evidence of criminal intent in the SAPS and centred on the corrupt activities of a rogue crime intel unit operating illegally in the Western Cape under disgraced Police General, Elvis Jula.
Kinnear also prominently mentioned the names of six suspects whose activities were supposed to be investigated at top level. Apparently, the docket was investigated by the Independent Police Investigative Directorate (IPID) who in turn sent it around July 2019 to the National Prosecuting Authority (NPA) in the Western Cape for a decision. Shortly after Kinnear's untimely death, it came out that the Kinnear docket had been "nollied" or closed (nolle prosequi) by the NPA.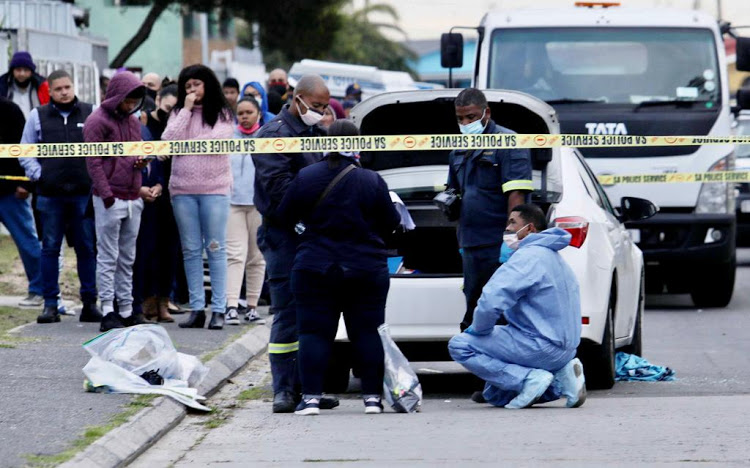 Top-detective Charl Kinnear was gunned down by a lone shooter while sitting in his car outside his house less than ten months after police protection for him and his family was mysteriously withdrawn
The Police had also still not revealed who gave the orders to cancel the authorized police protection for Kinnear and his family in November last year after Kinnear submitted all the evidence to proof that his life - and those of his family - were in danger.
About allegations that Kilian had pinged up to 10 000 numbers in six months, an expert in the field of tracking people for debt collection and vehicle repossession said it averages 55 pings per day - which is standard procedure as you sometimes have to ping the same numbers more than 10 times in order to track them.
"People who owe money always duck and dive and use more than one cellphone, so you have to keep trying until you can track them to the nearest cellphone tower. With a ping, you don't get an exact location - only a radius of approximately 800 metres."
There is also concern that Kilian is continuously being intimidated and cajoled into confessing or revealing information that he has no knowledge of. He has repeatedly offered to participate in any polygraph or lie detesting test, but to no avail.
Kilian was apparently one of many in the trade who bought their "ping bundles" with an accompanying unique login code from Bradley Goldblatt, who apparently also works for the SAPD.
Questions are now raised about how many people bought these ping bundles and tracking facilities from Bradley Goldblatt and whether they could use the same code to ping locations? Apparently Bradley had many clients in the Cape underworld.
What are the responsibilities and liability of these companies offering access to cellphone tracking facilities to prevent foul play?
While the investigation into Kinnear's murder seems to drag and focus entirely on an outsider from Springs with an insignificant one-man-business, not a word is mentioned about a police hunt for the young killer who was prominently captured on camera and those behind it.
No identikit of the killer's face was made in an attempt to get public assistance in identifying him and allegations that his body was seen in the morgue next to Kinnear's have not been refuted or confirmed.
https://www.noseweek.co.za/article/4246/Rogue-unit-skills-for-sale?
https://www.noseweek.co.za/article/2299/Investec-knows-what-you-did-last-summer
http://www.bcps.co.za/team.php
http://www.corporatecodes.co.za/the-rosen-conspiracy/
https://www.thesouthafrican.com/news/zane-kilian-attorney-william-booth-kinnear-cape-town-26-october/
Also read: https://nuus.net/kinnear-sluipmoord-die-vrae-wat-die-media-doelbewus-vermy/