Between the Beauty . . .
Poppy Bayley writes:
Meandering down through a little seaside town was a river. Winding from the majestic Outeniqua mountains, it did a joyful spin around the town, bubbling its greetings to all.
Giving up of its bounty for those who wanted a fish for a meal. Nature was in perfect balance. Then came the Anglos to settle here. They brought everything into this beauty, even their steel bridges to span the rivers. Putting up factories and building elaborate homes. Slicing heaven into little pockets of land and selling them.

And the river watched them, still flowing past them on its unhindered way to the spread out estuary and river mouth, where nature abounded. At one point, not too long ago, it was obvious that those who chose to join nature here, would need to plan for "essentials". And convenience.
So heads came together and decisions were made to build a dam. Fooling everyone with elaborate plans and investigations and bait sanctuaries, the people got Wolwedans Dam.
And life was sent on a spinning spiral of destruction. Today the water from heaven trickles down and is stored in this dam, whilst everything downstream shrivelled up and died.
A walk around The Island and a chat to a local resident who has lived there for decades, some almost a century, regale some stories that seem like one of Disney's movies. The tour and what was seen, was a sad testament to the destruction of nature.
One part of the iconic island even bears a name to describe it . . . Stinkhoekie (Stink Corner). From pristine estuary to stink. The bait sanctuary is gone, residents currently trying to get it reinstated to no avail. Mechanical breaching of the mouth is done to fool tourists when it is done just before they get here.
Residents are disgusted with the state of affairs and their calls fall on deaf ears. What can be done anyway? We cannot survive without the dam? Why are there no environmentalists monitoring biota and fauna and flora out there? What is being done/has been done to address these ills in our river?
As in Little Brak River, the environment is buckling under the strain. So too the Hartenbos river.
So who is to blame? Nature itself? Residents who accept? Municipality/government who bulldozes nature? Who will pay the price? Our children already are. Dearly.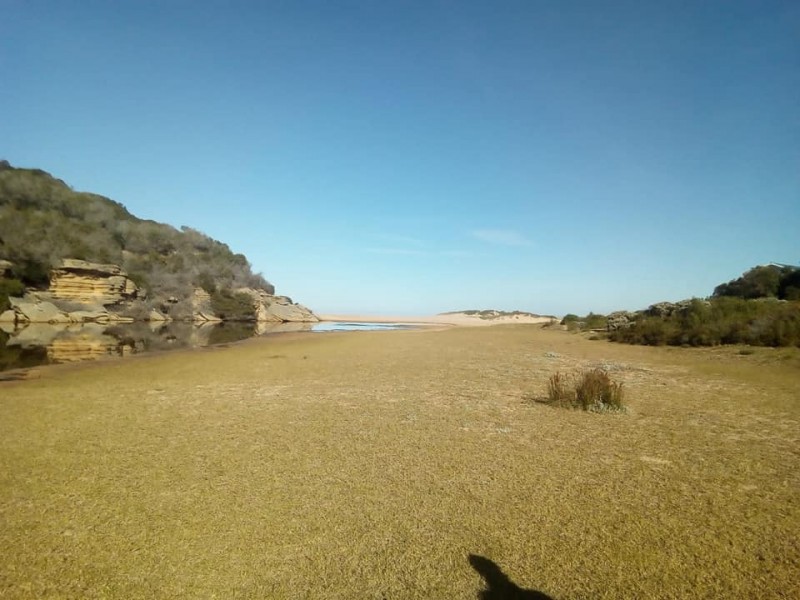 How to kill a river . . . Great Brak River estuary with rotting algae filling the river which is standing still with no flow . . .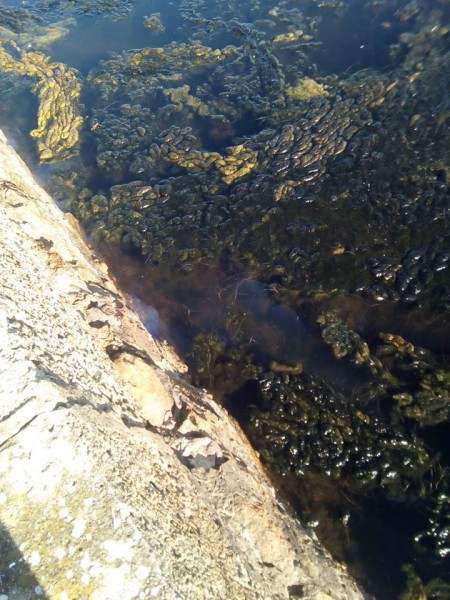 Rotting algae with pockets of oil slicks everywhere . . .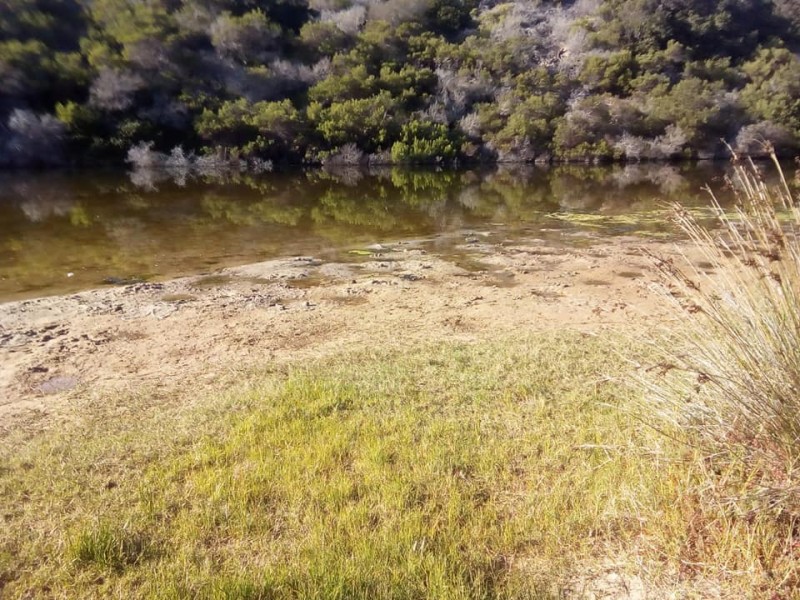 Where a pristine river used to flow from the majestic Outeniqua mountains into the sea . . .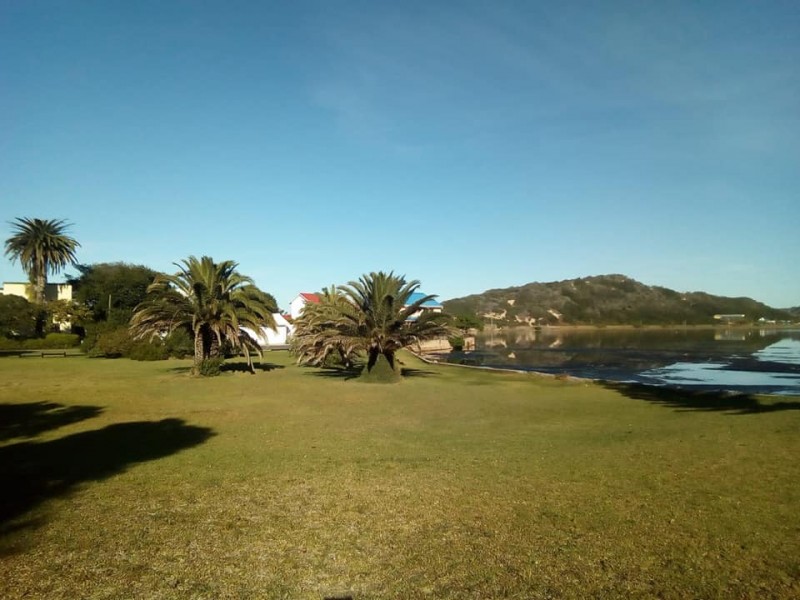 A view of the island from the island . . . Peaceful and quiet and laid back. Heaven on earth?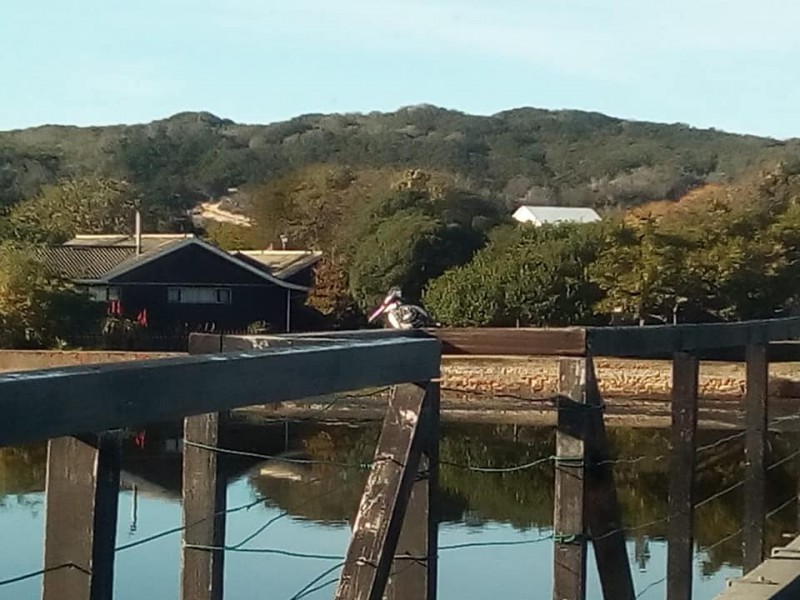 A kingfisher on the bridge guardrail . . .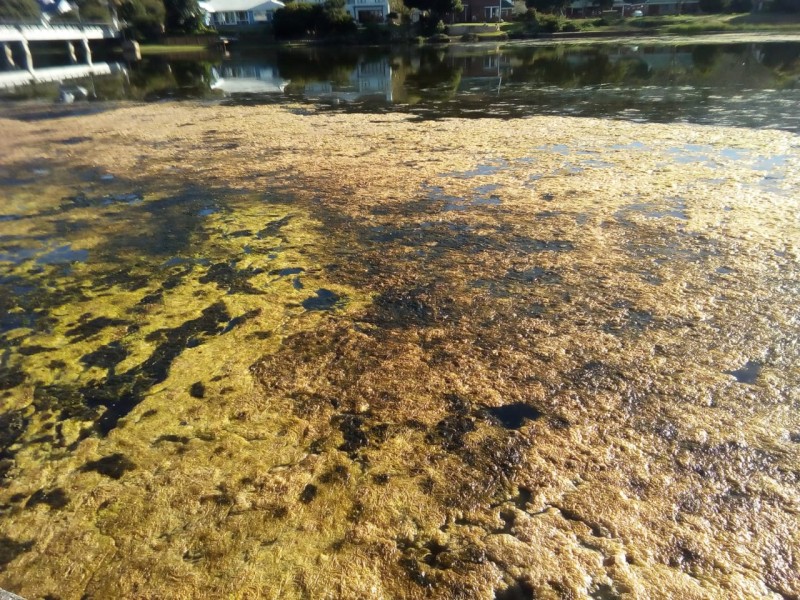 Great Brak River estuary with rotting algae filling the river which is standing still with no flow . . .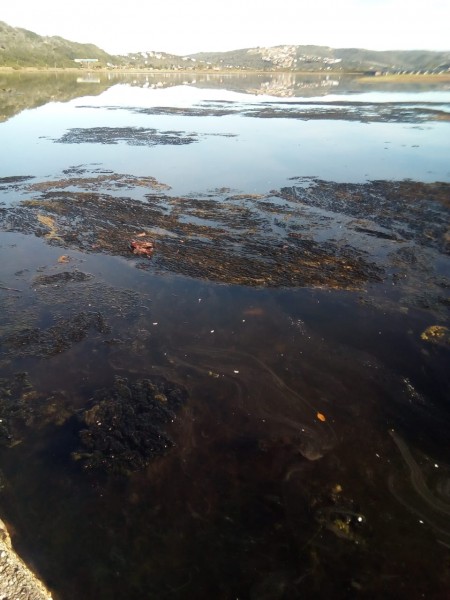 "Stinkhoekie" at the quaint little entrance bridge. No water movement here so everything just lies and rots . . .
Meanwhile, this is what is happening at the Kleinbrak River around the corner:
Also read this article about what is happening at all South Africa's rivers and sewerage plants:
'Vandag erken die Departement van Waterwese en Sanitasie dat ongeveer 56% van munisipale rioolvullis-behandelingswerke nie reg werk nie en vuil water orals in riviere inloop.'