Fears fish factory might stink out Mossel Bay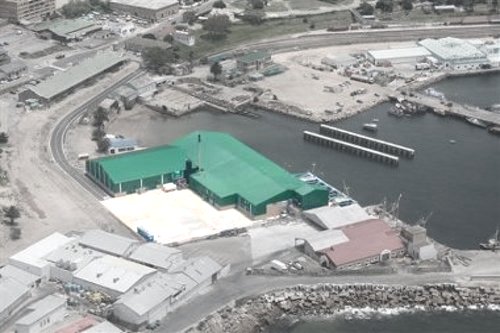 Mossel Bay's economy will soon receive a major boost if the establishment of a fishmeal and fish oil plant gets the green light from the authorities. Afro Fishing, a local sardine-canning fishery, has raised foreign capital of nearly R350 million to expand its operations in the port. It is planning to process thousands of tons of pelagic fish species such as anchovies and red-eye herring at the plant and will provide an additional 200 people with seasonal work.
However, not everyone is excited about the project and about 420 residents have signed an online petition to stop the factory. Hundreds of people also registered as interested parties; they want to know what impact the factory will have on the scenic seaside town on the Garden Route and whether a stench will permanently hang over the town?
Afro Fishing Managing Director, Deon van Zyl, says the plant is applying for authorization to build a state-of-the-art plant that will use the best proven practices and technology available to combat the odor caused by fishmeal factories.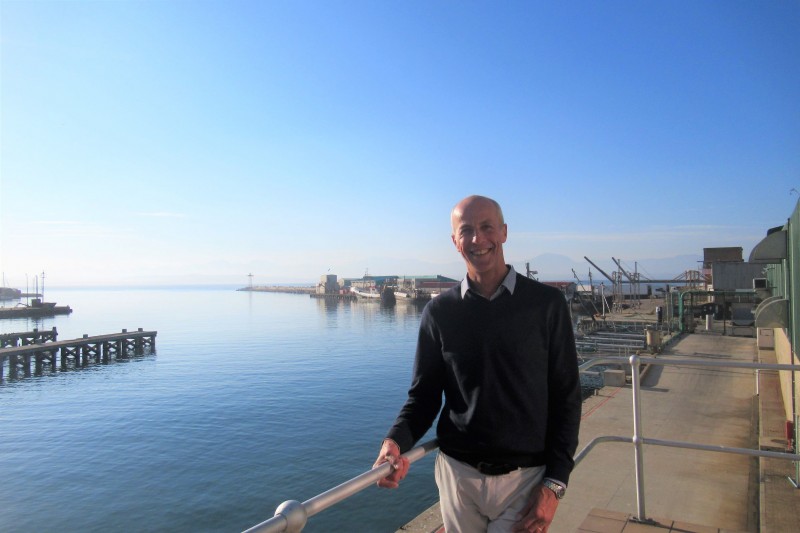 According to an air quality impact study conducted last year for the proposed project, a so-called wet scrubber will prevent unpleasant odors from being released into the atmosphere. According to the study re-generative thermal oxidation technology (RTO) will be used in addition. It is already being applied abroad and the Mossel Bay plant will be the first in South Africa to use it. A team involved in the planned project recently visited a fishmeal factory in Peniche, Portugal where RTO is used and is full of praise for the technology.
However, the vast majority of Mossel Bay's residents are still concerned that the town will follow the same path as Hout Bay and Gansbaai. In Hout Bay, there has recently been a flurry of complaints about the rotten smell coming from the local fishmeal factory and research is now even being done on the impact that bad smells can have on human health. In Gansbaai, the smell became so bad that a few years ago the fishmeal factory stopped working during holiday periods because the smell had a negative impact on tourist numbers.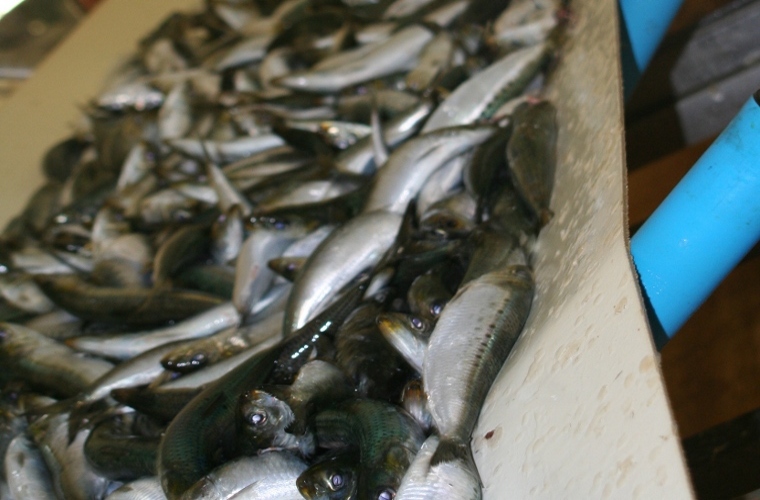 The Mossel Bay community also fears that the factory is the precursor to the establishment of a fish farm or so-called aquaculture, such as those now envisaged for the West Coast. Fish farms can pose serious environmental risks and are also difficult to sustain. The fish that are kept in the unnatural conditions are fed fishmeal and with the factory in the harbor, aquaculture may now be a step closer.
The editor of the online news platform Mosselbayontheline, Elsa Wessels, says in South Africa, as in other African countries, the problems are worse because the relevant authorities rarely apply and enforce the necessary measures and legislation on water, air and environmental pollution.
"Will never-ending court cases await Mossel Bay residents, as is now the case in Saldanha Bay? And who's going to see that fish quotas are maintained and the right fish species are caught?" These are some of the questions that Wessels recently asked her readers.
Afro Fishing has existed since 2007 but changed owners last year. Records with the Companies and Intellectual Property Commission (CIPROZA) show that five of Afro Fishing's directors resigned in 2018. Shamera Daniels, a member of the Western Cape's sea fisheries industry, is still on the board with Johannes Breed the only new director appointed.
The 37-year-old Breed, a chartered accountant by profession, has served on the boards of eight South African companies in the fishing industry since last year. According to the online Fish Information Service (FIS), Breed is also the managing director of the Angolan company African Selection Trust (AST). AST's website says the company's vision is to restore existing fish factories and obtain maximum production that will bring employment and food security to Angola.
AST has been spreading its wings in Southern Africa since 2017 and owns a 60% stake in the Namibian company Seaflower Pelagic Processing (Pty) Ltd. Namibian state-owned Fishcor owns the other 40%. According to the Namibian daily, The Namibian, Breed, the economist Adriaan Louw and lawyer Maren de Klerk, represent AST on Seaflower Pelagic's board.
In 2017, the amaBhungane Center for Investigative Journalism reported that the Namibian fishing industry was outraged because an international interest group, referring to AST, benefited from the allocation of a huge fishing quota to the state-controlled Fishcor. According to the Daily Maverick, the quota comprises 50 metric tons of mackerel per year for 15 years with an estimated value of R120 million per year.
At the time, it was said that at least five Namibian companies could qualify as partners for Fishcor, but were overlooked. At least one, Bidvest Namibia, had to stop its operations in the meantime and about 1 200 people lost their jobs. Seaflower Pelagic has just commissioned a fish factory of nearly R540 million in Walvis Bay. The plant can process as many as 600 tons of mackerel per day.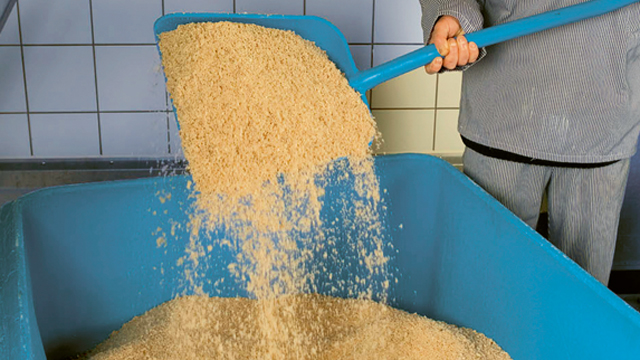 If Johannes Breed is involved in AST's operations in both Angola and Namibia, then the logical question to ask is whether AST is also the investor behind the R350 million injection in Mossel Bay's Afro Fishing? What is AST's share in the other local fishing companies where Breed also serves on the boards? And what does all this mean for the local fishing industry?
Afro Fishing Managing Director, Deon van Zyl, denies that the company is a subsidiary of AST and was only prepared to say that the money for the Mossel Bay fishmeal factory is a privately acquired investment from abroad.
Noseweek's research shows that Norfund, the Norwegian Investment Fund for Developing Countries, started a private equity fund in Angola in 2010 and that several European banks and development funds have since joined Norfund. Angola Capital Partners (ACP) manages the fund. Its website is referring to six elected Angolan companies, including the African Selection Trust, in which billions have been invested for expansion over the last few years.
In Angola, it has brought progress for communities by creating jobs and empowering the local population. But in Namibia, more than a thousand people have reportedly lost their jobs, newspaper reports said.
The planned fishmeal and oil production is intended exclusively for the export market where it is used as a component of animal feed. About four kilograms of fish are needed to produce one kilogram of fishmeal. This means fish that could feed the local population is being exported to feed animals in other countries and their meat will then be imported as a source of protein for the local population. The cannery is currently supplying tinned fish to school feeding programs in in South Africa.
It's actually ironic how the fishing industry works because Afro Fishing's existing canning plant has imported thousands of tons of frozen sardines from Morocco since 2016 to still meet the local market demand after quotas were cut some time ago. This was a direct result of the drastic reduction in the total allowable catch (TAC) for sardines issued by the department of Forestry and Fisheries from 90 000 tons in 2014 to 23 964 tons in 2017.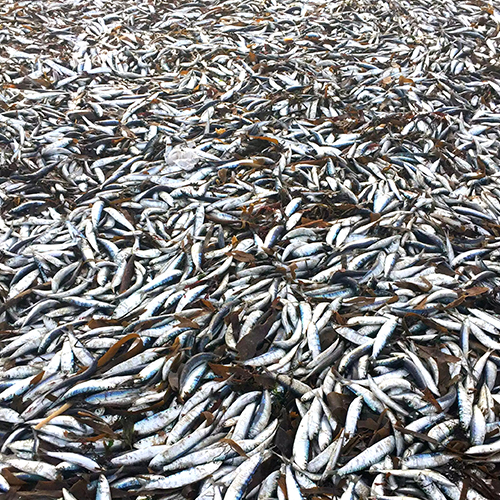 School feeding scheme loses out as processing plant switches to importing pilchards and sardines for animal feed.
Van Zyl says Afro Fishing does not have fishing quotas itself but WILL buy pelagic fish from companies that do have rights.
But what about Mossel Bay residents' fears about fish farms in the sea and on land and the environmental problems that can come with it?
Experts agree that the chances are slim that Afro Fishing will also start a fishing farm because fishmeal and fish oil are already in high demand worldwide and are getting top prices.
Yet it is not too far-fetched to believe that aquaculture may well be on its way to Mossel Bay. Johannes Breed's father, Jannie, was for many years the managing director of Ridge Solutions Aquaculture in Angola, where shrimp were widely grown for the export market. Then it has also been said that Mossel Bay is regarded as the most suitable place in South Africa to start a fish farm where Yellowtail can be farmed. And just last year there was a controversial briefing on aquaculture hosted by the Mossel Bay Municipality.
The planned developments may create jobs and give the Mossel Bay economy a huge boost, but at what cost?
Norfund is Norway's Development Finance Institution that was founded in1997 by the Norwegian Government. Its mandate is to support the building of sustainable businesses in poor countries and contribute to economic and social development. The fund is an active strategic minority investor that is wholly owned and funded by the Norwegian Government.

At the end of 2018 Norfund's committed portfolio was USD 2,6 billion and included more than 900 companies. Its strategy is to invest in sectors and countries where it can have the greatest impact, where the private sector is weak and access to capital scarce. The priority geographical areas are primarily sub-Saharan Africa.
Norfund invest in three sectors namely clean energy, financial institutions and Food and Agri-business.
In South Africa it has invested in the Bronkhorstspruit Biogas Plant where electricity is produced from manure. Bio2Watt is the first commercially viable biogas organic waste project in South Africa and is located on the premises of one of the largest cattle feedlots and an agricultural stronghold in Gauteng.
https://www.noseweek.co.za/article/4331/Fears-fish-factory-might-stink-out-Mossel-Bay