Cape High Court Judge Siraj Desai on 24 December 2019 ruled in favour of press freedom when he denied with costs an urgent application from Afro Fishing in Mossel Bay to gag Mosselbayontheline.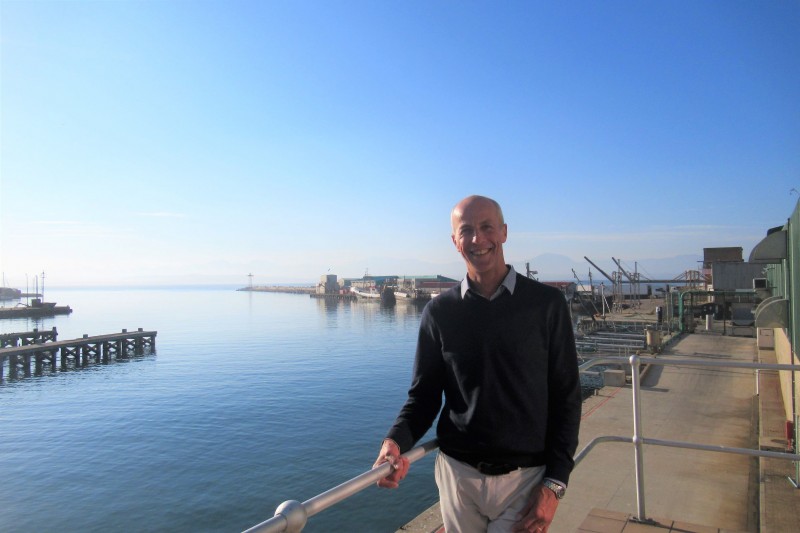 Afro Fishing MD Deon van Zyl on their premises on Quay 1 in the Mossel Bay harbour.
This followed an urgent application brought by Afro Fishing and one of its directors, Johannes Augustinus Breed, to force Mosselbayontheline by means of a high court interdict to remove certain articles from our website and Facebook page pertaining to the ongoing international #fishrot scandal and the connection between Afro Fishing's director /possible shareholder and/or funder connection with the beleaguered Namibian state-owned fishing company Fishcor.
James Hatuikulipi, the former chairperson of the Fishcor board of directors, is one of the so-called #fixrot 6 who was arrested last month on various allegations of fraud, bribery, money laundering, tax evasion and receiving kickbacks worth millions of dollars in exchange for availing Namibian fishing quotas to international companies and business people in the fishing industry. The six, including Namibia's former minister of fisheries Bernhardt Esau and former minister of justice, Sacky Shanghala, are held in custody awaiting trial in February 2020 while the investigation continues.
Mosselbayontheline reported comprehensively in various articles since February 2019 about Afro Fishing's heavily contested application to add a R350 Million fishmeal an oil processing plant to its existing sardine cannery on Quay 1 of the Mossel Bay harbour. We also questioned the inadequate notification and processes followed to duly inform the public of these extensive plans, and the impartiality and professionality of the consultant appointed to perform the public participation process and environmental impact studies.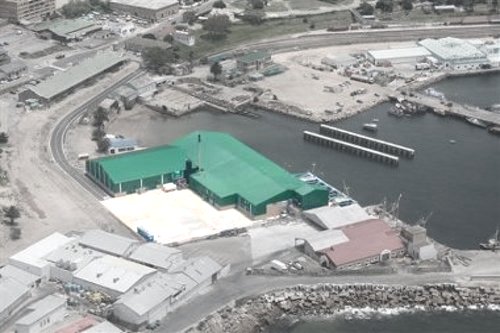 Afro Fishing's persistent refusal to reveal the names of the new director(s), shareholders and "foreign investors", forced Mosselbayontheline to do our own investigation in order to report that Johannes Augustinus Breed (37) is the only new director appointed after Afro Fishing changed hands in 2017. With the exception of Shamera Daniels, five of the six former long-term directors resigned with the take-over in 2017.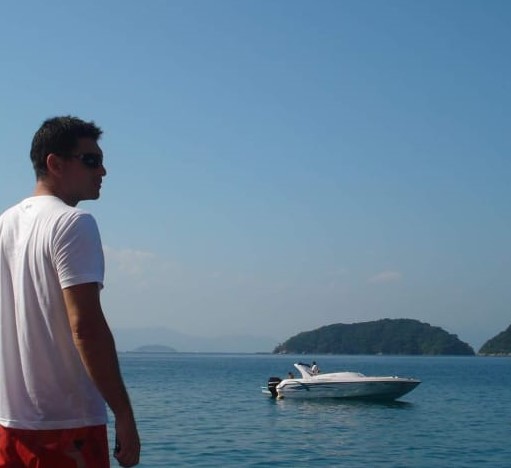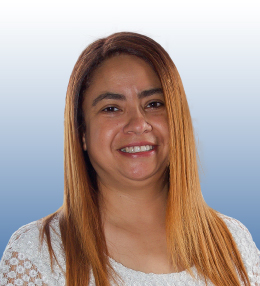 Afro Fishing's two directors, Johannes Augustinus Breed (37) and Shamera Daniels. Photos: Internet
Breed, a chartered accountant, is also a director of eight other South African companies in the fishery industry since 2018. These are Afro Fishing Vessels (Pty) Ltd; Big O Trading 315 CC; K201844187 (South Africa) (Pty) Ltd; Mossel Bay Processors (Pty)Ltd; Mosselbay Pelagic Processors (Pty)Ltd; Princess Brand (Pty)Ltd; Vitoria E Certa (Pty)Ltd and Vitoria Fishing(Pty)Ltd.
Breed is also the managing director of the Angola-based company African Selection Trust (AST) which owns African Selection Fishing Namibia, which in turn has 60% shares in the Namibian company Seaflower Pelagic Processing (Pty)Ltd while Fishcor owns the remaining 40%.
Mosselbayontheline merely quoted leading newspapers in Namibia and elsewhere in which were reported that Breed as well as the South African economist Adriaan Jacobus (AJ) Louw and lawyer Marén de Klerk, represent AST on Seaflower Pelagic's board of directors.
We furthermore quoted articles mentioning that Louw is also the owner of African Selection Fishing (ASF) and that his partnering with Fishcor in 2017 to establish Seaflower Pelagic Processing caused a public outcry because local companies were overseen.
Seaflower Pelagic Processing's directors are the Fishcor board chairperson James Hatuikulipi, Fishcor chief executive Mike Nghipunya, Angolan-based South African accountant Johannes Augustinus Breed, and two other South Africans, economist Adriaan Jacobus Louw and lawyer Marén Brynard de Klerk.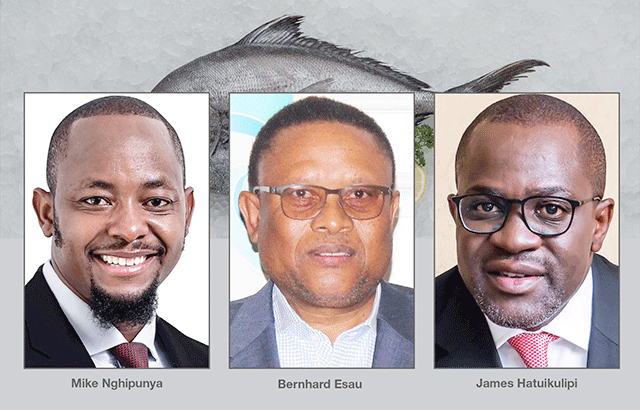 Photo below: Adriaan Louw, Chairperson of the Seaflower Board (third from right), accompanied Pres. Uhuru Kenyatta in March 2019 on a familiarisation tour and visit to the multi-million rand Seaflower Pelagic Processing facility in Walvis Bay during the Kenyan head of state's official visit to Namibia. https://informante.web.na/president-kenyatta-visits-namibias-flagship-fish-processing-facility/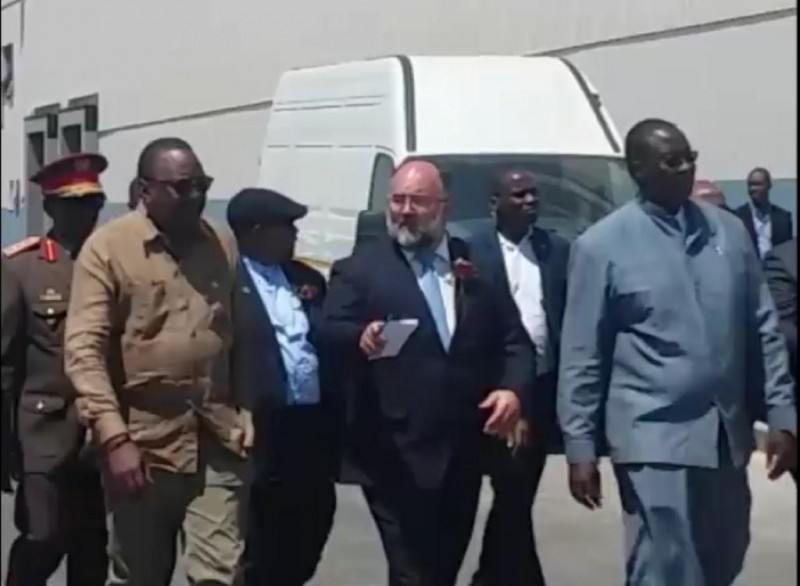 https://informante.web.na/president-kenyatta-visits-namibias-flagship-fish-processing-facility/
Public Participation Process:
In the light of the ongoing #fishrot investigation and allegations that Fishcor (and AST by implication) received money and a fishing quota worth N$1,8 billion over a 15-year period from the axed Namibian minister of fisheries Bernhard Esau, Mosselbayontheline recommended that Afro Fishing's Public Participation Process be postponed by all relevant authorities, including the Mossel Bay Municipality, until the #fishrot investigation has been completed.
The deadline for the public participation process was 12 December 2019. Mosselbayontheline stated that the public cannot be expected to make calculated and informed decisions regarding such a risky industry if they are not duly informed of all relevant aspects regarding the company, its directors, affiliates, shareholders and financiers, as well as their association with other companies in Angola and Namibia.
Our request entails full disclosure of all links between Afro Fishing in Mossel Bay and other companies in the fisheries industry in Namibia and Angola in which Afro Fishing's directors and/or financiers and shareholders may be directly or indirectly involved. Afro Fishing is in possession of all relevant information and documentary evidence in this regard and is requested to disclose it.
If there is nothing to hide, such full disclosure of all facts, documents and finance-related information can surely prove their innocence, not so?
Mossel Bay Municipality's function in the Public Participation Process
Mossel Bay Municipality has not reacted to this at all to date, as far as we are aware. The municipality, as the local level of government, is subject to the provisions of the constitution and all applicable legislation relevant to this process. It is a public body that is accountable to the Mossel Bay public and indeed the public in general.
We certainly expect a public statement from them in this regard, as well as public assurance that a proper and full investigation into the funding and shareholding of Afro Fishing will be launched. This is easy to do: the directors and shareholders of Afro Fishing should only be required by the Mossel Bay Municipality to file affidavits giving full disclosure of who the shareholders are and where they get their funding from, and also to disclose any possible link to any of the companies involved in the Namibian/Angolan #Fishrot scandal - directly or indirectly.
Should this not be done, it is probable that any approval by the Municipality of Mossel Bay of the application can be taken on review to the high court and be set aside, in which case the municipality might be ordered by the court to pay the expensive legal costs that will have to be incurred to ensure that the municipality performs their functions fully, forensically and transparently.
In Public Interest
Judge Desai's ruling that our articles were not defamatory or malevolent is a welcome break for press freedom and investigative journalism in South Africa where severe budget cuts/constraints in the mainstream printed media caused serious voids in this field. Our alternative defence was, notwithstanding, that the information is factually correct and true, and that it is in public interest that residents have the right to know who Afro Fishing's directors, shareholders and financiers are and what their involvements entail in fishing industries in Namibia, Angola and elsewhere.
Judge Desai has not yet submitted the reasons for his judgment - it will probably be done early in 2020.
Mosselbayontheline is immensely grateful for the sterling performance of our legal team, adv. Theo Nel of the Cape Bar and attorney Hugo van Heerden of Hayes Incorporated in Cape Town who, on very short notice, assisted us in our quest for freedom of the press.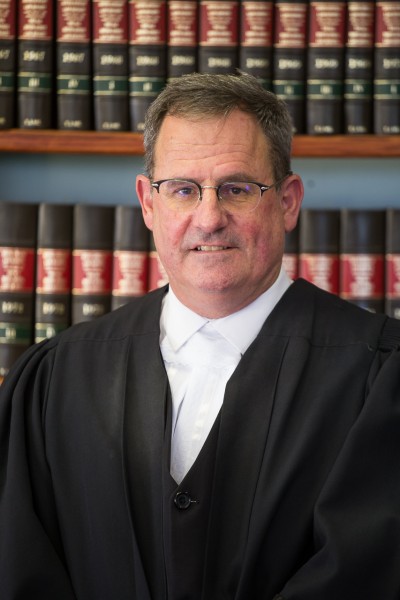 Adv. Theo Nel of the Cape Bar (left) and attorney Hugo van Heerden of Hayes Incorporated in Cape Town.
Read Mosselbayontheline's Answering Affidavit here:
http://mosselbayontheline.co.za/index.php/fishrot-supplementary-answering-affidavit
Also, check our Facebook article and photos of Mossel Bay's pristine beauty and prolific marine life worth preserving:
Ons hoop om die hele vakansie nét vrolike vakansiefoto's te plaas, want niks is lekkerder as om gelukkige mense te sien wat vreedsaam kuier en Mosselbaai se mooi en lekkertes geniet en BEWAAR nie . . . !
#bedagsaamheid; #veiligheid; #gemoedelikheid #dankbaarheid #naasteliefde
Related articles:
http://mosselbayontheline.co.za/index.php/noseweek-fishrot-story
https://amabhungane.org/stories/namibian-fishing-industry-cries-foul-as-quota-handed-to-international-interests/
https://www.namibian.com.na/176224/archive-read/Esau-spoon-feeds-Fishcor
https://newsbeezer.com/zimbabwe/namibia-fishcor-goes-on-publicity-campaign/
Former fisheries minister rushed to hospital
30 December 2019:
BERNHARD Esau, the former Minister of Fisheries and Marine Resources, who along with five others are implicated in the fisheries bribery scandal, was taken to a Windhoek hospital after encountering sudden serious problems with his health while in custody at the Seeis Police Station.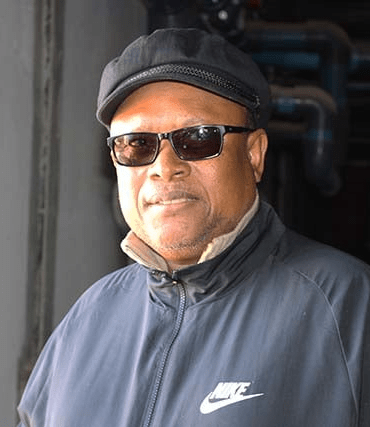 Esau along with former justice minister, Sacky Shanghala, former Fishcor chairperson James Hatuikulipi, Esau's son-in-law Tamson Hatuikulipi, Investec Namibia manager Ricardo Gustavo and James Hatuikulipi's nephew Pius Mwatulelo, will enter the New Year in custody after High Court Judge Kobus Miller set aside their application to have the charges against them declared null and void last Friday.
https://informante.web.na/former-fisheries-minister-rushed-to-hospital/
Fishrot 6 to spend the new year behind bars
27 December 2019:
Judge Kobus Miller has dismissed with costs the urgent application brought by the Fishrot six who wanted a court order that would set aside the warrants of arrest, the decision to prosecute them and the decision to postpone their case to 20 February 2020.
J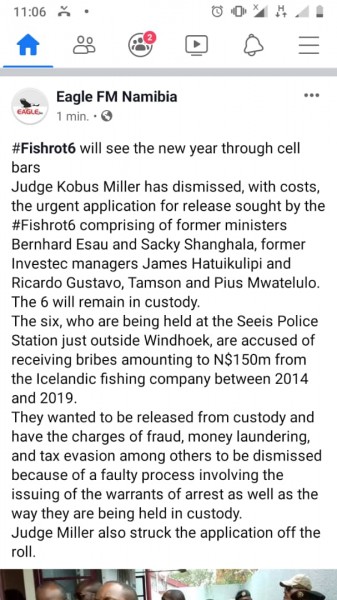 https://web.facebook.com/NewEraNewspaperNamibia/photos/a.552820744836450/2741456959306140/
Xmas in cells for Fishrot 6
The High Court yesterday reserved its judgement in the landmark fishing bribery case, as the accused seek their release from custody on technicalities.
Six men challenging their arrest on allegations of receiving millions of dollars in kickbacks, in exchange for availing Namibian fishing quotas to an Iceland seafood company, will spend Christmas behind bars after the High Court yesterday reserved its judgment in their urgent application to be released.
Judge Kobus Miller indicated he would deliver his judgement on 27 December, dashing any hopes former ministers Bernhardt Esau and Sacky Shanghala had of spending Christmas with their families.
The unlawful warrant stems from the arrest of former fisheries minister Esau, who was released from custody on a Sunday after the state and his lawyers agreed that the warrant was illegal.
South African advocate Thembeka Ngcukaitobi argued that when Esau was re-arrested with his co-accused, "no new facts have been produced".
"Instead, the affidavit in support of the warrant of 26 November regurgitates the affidavit of 23 November 2019. This leaves the inescapable conclusion that the application of 26 November was simply a trick to circumvent the order of 23 November 2019," Ngcukaitobi said.
He said the allegations in the affidavit used for the arrest warrants did not set out a convincing basis for the need to arrest the applicants, and the officials had not disclosed that the investigations had been ongoing since 2014.
"In none of the affidavits filed in support of the application of the warrants of arrest is any allegation made for the case that it was necessary particularly at this stage to arrest the applicants," Ngcukaitobi said.
In his view the respondents had not shown that arresting the accused was the only way to ensure their attendance at court, and therefore the arrest warrants were unlawful.
The six accused are Esau, Shanghala, former chairperson of the Fishcor board of directors James Hatuikulipi, Tamson Hatuikulipi, Ricardo Gustavo and Pius Mwatelulo. They were not at court yesterday.
Advocate Piet van Wyk, who argued on behalf of the state, insisted yesterday that the urgent application by the Fishrot Six to have their arrest warrants set aside was baseless.
Van Wyk argued that the application had no urgency and that the applicants would be afforded substantial redress in the normal course of the legal process.
"This we say that the redress here includes the avenue to enrol their abandoned bail application and that, should the criminal trial eventuate, they may raise all the concerns they have with regard to the warrants of arrest," he said.
Judge Miller, who reserved judgment on the matter until 27 December, asked Van Wyk why there would be a need for a bail application if the warrants were unlawful in the first place.
Van Wyk said in his view the warrants were lawful and the applicants had recourse to other routes if they want to regain their liberty.
"Urgency is a condition imposed by reasons of circumstances beyond his or her control. It is thus our contention herein that this matter is in no way urgent, in that the applicants from their papers filed of record herein do not at all allege nor explain which conditions, if there is one, nor do they explain any facts or circumstances beyond their control. This apparent absence of what they ought to have explained has indeed a consequence that this matter stands to be dismissed," said Van Wyk.
He also said the applicants must explain why their application was delayed until now.
Van Wyk also responded to Ngcukaitobi, who had said there was no indication why the warrants for the arrest of his clients had been necessary.
"The Windhoek magistrate, as is also set out in his affidavit, fully complied with these jurisdictional requirements to authorise the warrants of apprehension and the relief sought in this application should be dismissed with costs," Van Wyk said.
Impermissible
Ngcukaitobi suggested that the second arrest warrant issued on 27 November was replicated from the initial warrant issued on 23 November, and that amounted to contempt of court.
"This is impermissible," he said.
Ngcukaitobi argued that if a warrant was set aside, it would be acceptable to apply for a second time but that should be based on new facts.
"No new facts have been produced. Instead, the affidavit in support of the warrant of 26 November regurgitates the affidavit of 23 November 2019. This leaves the inescapable conclusion that the application of 26 November 2019 was simply a trick to circumvent the order of 23 November 2019," he said.
He said the allegations in the affidavit did not set out a convincing basis for the need to arrest the applicants, and the officials had not disclosed that the investigations had been ongoing since 2014.
"In none of the affidavits filed in support of the application of the warrants of arrest is any allegation made for the case that it was necessary particularly at this stage to arrest the applicants," Ngcukaitobi said.
In his view the respondents had not shown that arresting the accused was the only way to ensure their attendance at court, and therefore the arrest warrants were unlawful.
Freedom is key
Another argument made by Ngcukaitobi was that there was a duty of disclosure where warrants of arrests were concerned. In this case, he argued, the duty was higher because it concerned the deprivation of liberty and a violation of rights contained in the Namibian Constitution.
"It is plain that the investigation was not yet completed at the time the matter was referred to the prosecutor-general - indeed it appears that reliance was placed solely on the 'whistleblower' report to take far-reaching decisions including the arrest of the applicants.
"The affidavit in support of the warrant should have reflected the incomplete stage of the investigation. That would have enabled the magistrate to apply his own discretion whether to authorise an arrest for an offence under the Act. The failure to disclose this fact vitiates the warrant as it breaches the duty of utmost good faith," he said.
However, according to Van Wyk, there was no duty on the Windhoek magistrate to disclose why the first warrant was set aside.
https://www.namibiansun.com/news/xmas-in-cells-for-fishrot-62019-12-20
This email address is being protected from spambots. You need JavaScript enabled to view it.
Also read:
https://www.fishingindustrynewssa.com/2019/12/16/update-aftershocks-of-namibia-fishrot-scandal/
Lees die lesersbrief van Elsa Lamb: Die tirannie van selektiewe inligting
DIE TIRANNIE VAN SELEKTIEWE INLIGTING
Details wat Afro Fishing (Pty) Ltd en sy ondersteuners ignoreer
Die "details" deur 'n "panel of experts" t.o.v. Afro Fishing (AF) se "state of the art", vismeelverwerkingsaanleg en soos in die Mossel Bay Advertiser (21/11/2019) breedvoerig uiteengesit, noodsaak ook kritiese vrae vanuit 'n ander perspektief.
Vergun my om dus van hierdie selektiewe inligting te verskil.
• Om die V & A Waterfront met Mosselbaai se hawe aan die Indiese oseaan te vergelyk, is om appels met appelliefies te vergelyk. Indien die beheer van slegte reuke in Kaapstad se hawe so effektief is, waarom spog AF dan so met hul nuwe tegnologie, skynbaar soorgelyk aan die vismeel fabriek in Peniche, Portugal? Is dit omdat daardie aanleg aan EU standaarde voldoen of omdat dit waarskynlik belange in die visbedryf van Angola (voormalige Portugese kolonie) het?
• Die beleggging van R300 - 350 miljoen kom glo uit die "buiteland" . Steeds word die plaaslike publiek in die duister gehou van watter land(e) en wie die belegger(s) in hierdie maatskappy is. Wie is almal direkteure, hoeveel aandeelhouers en watter land(e) is die kopers van AF se vismeel- en -olie?
• Weereens, hou AF ook die geykte wortel, "werkskepping", voor as die heilige graal tot "ekonomiese vooruitgang" vir Mosselbaai. Geen belofte egter van aandele vir die eintlike vissers (wie se kwotas gebruik word) en werknemer verteenwoordiging op hul Direkteurs-vergaderings nie. AF belowe werk vir "560" persone: gaan hierdie mense nou voltyds vir 52 weke per jaar betaal word, terwyl AF skynbaar net 4-8 weke intens gaan funksioneer? Watter voordeel hou AF se profyt vd kusdorp en die brëer gemeenskap in, bv. donasies vir nodige fasiliteite ens?
• Wie se brood man eet, die se woord man spreek. Opvallend is die afwesigheid van onpartydige mariene bioloë of -ekoloë op AF se "expert" paneel tydens die inligtingsessie. Alleenlik betrokke is ingenieurs, lug- en omgewing-spesialiste (lg.is net gemoeid met die onmiddellike omgewing op die hawe van AF se nuwe gebou en as hul PPP fasiliteerder).
• Met "state of the art" tegnologie, word hedendaags verwag dat enige industrie se nuwe geboue "groen" status nastreef, en alleenlik gebruik maak van hernubare energie en water, en nié skadelike fossiel-brandstof en produkte soos polypropylene gebruik nie, maar biobaseerde verpakking. Hieroor is die "details" van AF stom, waarskynlik omdat die plaaslike munisipaliteit dit nog nie vereis nie?
• Skynbaar beskou AF die besoedeling van 'n slegte visreuk as hul industrie se enigste plaaslike probleem om op te los. Met breedvoerige "details" hoe hul fabriek gaan funksioneer, word die gemeenskap wol oor die oë getrek. Is die eienaars van AF bewus van die krisis weens Aardverhitting se oorsake en verwoestende gevolge op land en in die oseane, of is hulle ook Trumpiaanse ontkenners? Wat in Mosselbaai en die see daar gebeur, beinvloed ook die hele land en ganse planeet. Plaaslike owerhede behoort alleenlik omgewing vriendelike industriëe te werf en toe te laat.
• Wie enige impakstudie op die plaaslike marine lewe en omgewing gedoen het vir AF se voorgenome verwerking van "1, 000 tons per day of raw fish" (d.w.s. 2 miljoen pond gewig of 1 000 een-ton bakkie vragte per dag) en daarvoor die groen lig gegee het, is onbekend. Skynbaar word direkteure van AF se "... extensive fishing industry experience plus they own freezing facilities, fish meal plants, fishing vessels and canneries in Angola and Namibia" (van Zyl in 'n onderhoud 24/7/19), belangriker geag as die navorsing deur wetenskaplikes.
• Volgens AF is ansjovis: "in abundance in SA waters" en "omdat dit so olierig en klein is met 'n kort lewensduur, kan dit net ge-oes" en reduseer word tot vismeel en -olie. (Terloops, die Italianers is bekend vir hul ingelegde la alice / anchovies as delicatessen). Vismeel word intensief vir akwakultuur gebruik, so ook antibiotika om die gehokte seevis gesond te hou, maar dra by tot die besoedeling van seewater en die vergiftiging van diere en mense weens die antibiotika weerstandige bakterie in seekos (The Conversation, 1 Dec 2019)
• Ongelukkig is AF se aannames van 'n oorvloed ansjovis ietwat opportunisties. Hierdie vissies se bestaan is nie eksklusief vir vismeelfabrieke bedoel nie. Volgens o.a. SANBI en mariene navorsers by UCT, het pelagiese vis 'n belangrike doel in die oseane en is nie so "oorvloedig" soos party vissers beweer nie: "Pelagic fish form an important link in the marine food web where they transfer energy produced by plankton to large-bodied predatory fish, seabirds, and marine mammals". "Sardinops sagax, and other small pelagic fish such as anchovy (Engraulis encrasicolus) ... are important forage fish for larger forms of marine life.... the main prey of a variety of predators such as yellowtail, hakes, tuna, and sharks; marine mammals such as seals, dolphins and whales; and seabirds such as African penguin and Cape gannet...
The ocean is affected by multiple anthropogenic stressors including climate change, the effects of which are already evident in many ocean ecosystems.... changes in the Benguela have already been observed, with a turning point in the early 1990s leading to a warming of the waters on the west coast of South Africa.
Fishing pressure and environmental shifts outline the role that maintaining high fishing pressure on the west coast played, while the stock had shifted south and east ... a decline in the relative abundance of adult anchovy and sardine after 2000 (e.g.,Coetzee et al., 2008; Mhlongo et al., 2015) led penguin populations to plummet.... The Agulhas Bank is an important area for the spawning of small pelagic fish and other species. • Vergelyk bv. die SA wes- en suidkus van 2019 met die VSA se weskus in 1960: weens hoë aanvraag vir vismeel en -olie en geblikte vis, asook die verlies aan habitat is die sardyn (Sardinops sagax caerulea), aan die Kaliforniese kuslyn reeds in die vroeë 1960's tot die punt van uitwissing gevang.
Onder die beskerming van 'n streng moratorium in 1967 op die kommersiële vangs van sardyne, het hierdie vis populasie eers 20 jaar later tekens van herstel begin toon.
• Selfs, in die dokument: (Annexure K4: DAFF Final Sardine TAC & Achovy TAB Adjustment 2019 (verskaf deur EAPrac Environmental Consultants) word gemaan: The pelagic industry... should continue to take appropriate steps to attempt to keep the sardine by-catch as low as possible by avoiding areas where a relatively high proportion of sardine is found mixed with anchovy schools. Wie of wat speel waghond in die nag vir die vangs van AF en ander industriëe se sardyne, ansjovis en ander pelagiese visspesies?
• Weereens, was inwoners en getroue belastingbetalers tydens 'n eensydige inligtingvergadering deur AF se gekose "panel of experts", onderwerp aan die tirannie van selektiewe inligting, beloftes en gemanipuleer met "high tech" fasiliteite om hul guns te wen. Oogverblindery. Géén onverbonde mariene bioloog was as 'n "expert" teenwoordig nie. Géén wetenskaplikes om die gehoor oor die jongste navorsing en verifieerbare feite in te lig, en om vrae te beantwoord oor mariene ekologie, -omgewing, -bewaring of die huidige situasie rondom ons kuslyn nie.
• Publieke deelname prosesse (PPP) is selde 'n wedersydse gesprek waar beswaar-makers ernstig opgeneem word, maar bloot 'n lastige formaliteit vir die aansoeker om af te handel. Die publiek se kommentaar is ook net 'n prosedure vir die betrokke outoriteite wat alleenlik aansoeke mag oorweeg maar dit selde afkeur, indien ooit. Politieke partye wat globaal die waarskuwings van klimaatweten-skaplikes bly ignoreer en nie bereid is om bv. die VVO se COP25 voorstelle in hul lande en munisipale areas toe te pas nie, behoort by die stembus uit gestem te word.
• Hou in gedagte. Wêreldwyd word die oseane as bloot 'n gratis oes- en roofgebied deur die visindustrie beskou, net 'n permit en kwotas deur owerhede is nodig. Hierdie industrie het géén uitgawe om die see se ekologie gesond en 'n volhoubare vis voorraad te verseker nie. Op die vastelande moet die landbou-industrie egter duur grond voorberei, groot onkoste aangaan om dit te beplant en instand te hou voordat voedsel ge-oes kan word, mits die weer saamspeel. Selfs ons Nasionale parke is nie beskikbaar vir die blom- en vleisindustrie om met toegekende kwotas, jaarliks daar te gaan gratis oes en roof nie.
Elsa Lamb, 7 Desember 2019 .
Bronne: February 2018: Journal of Marine Systems Untangling a Gordian knot that must not be cut..... Artikels deur navorsers by: Marine Research (MA-RE) Institute, UCT; Department of Biological Sciences, UCT Centre for Statistics in Environment, Ecology and Conservation (SEEC),
UCT Department of Geography, University of Victoria, Canada 01 December 2019: The Conversation What we found about bacteria that resist antibiotics in seafood
14 Mei 2018: Daily Maverick – amaBhungane: Namibian fishing industry cries foul as quota handed to international interests https://www.dailymaverick.co.za/article/2018-05-14- amabhungane-namibian-fishing-industry-cries-foul-as-quota- handed-to-international-interests/
24 July 2019: MosselBayontheline.co.za: Interview with Deon Van Zyl Fish Meal Plant – the A-Z of what Afro Fishing's plans are
21 November 2019: Mossel Bay Advertiser: Details on proposed Fishmeal plant (?) 22 November 2019: Please Comment on Fishmeal plant (C Carstens) 25 February 2019: Plans for Fishmeal factory in Harbour (N le Roux) 07 June 2019: Best practices, Latest technology investigated (Nle Roux) Cape EAPrac Environmental Consultants:http://www.cape-eaprac.co.za/ Annexure K4: DAFF Final Sardine TAC & Achovy TAB Adjustment 2019
6 December 2016: Farmer's Weekly: Mussel farming on the West Coast
28 November 2019 KykNet: Mosselboer Ons Boere, Ons Inspirasie........ Shellfish farming: Google : q=shell+fish+farms+on+west+coast+of+france&oq=shell+fish+farms+on+west+coast+o f+france&aqs=chrome..69i57.46929j0j7&sourceid=chrome&ie=UTF-8 2019:
https://www.mosselbayadvertiser.com/News/Article/General/ope-brief-aan-mosselbaai-inwoners-oor-visverwerkingsaanleg-201912111119?